This first tab below is a statement made on behalf of The Jockey Club and relates to The Modern Slavery Act 2015 for our financial year ending 31st December 2019.
The second tab outlines our Tax Strategy and how we are committed to meeting our tax compliance obligations.
INTRODUCTION
This statement is made on behalf of The Jockey Club and relates to The Modern Slavery Act 2015 for our financial year ending 31st December 2018. The Jockey Club has a zero tolerance approach to modern slavery of any kind within our operations and supply chain. We all have a responsibility to be alert to the risks, however small, in our business and in the wider supply chain. Our employees are encouraged to report concerns using our Whistle Blowing policy and management are expected to investigate, and where necessary act upon, these concerns.
OUR BUSINESS AND SUPPLY CHAIN
The Jockey Club has been at the heart of British Racing for many years and today is the largest commercial group in the sport, comprised of four main operating brands, which between them mean we are involved in virtually all aspects of the British Racing Industry.
These are:
Jockey Club Racecourses - our racecourse arm
Jockey Club Estates - our training grounds and estate management
The National Stud - our breeding and educational arm
Racing Welfare - our charity
We are also unique for a commercial business in that we don't make profits for shareholders. Instead we invest all profits back into the sport to support its long term health so British racing will continue to be enjoyed by millions for many years to come. The Jockey Club employs over 600 permanent people in various locations across the UK. In addition, there are thousands of temporary workers employed directly or indirectly by our partners and suppliers to service peaks of high demand at major horse racing meetings and other events.
In recent years sustainable and ethical principles have become increasingly important to us which are reflected in our supply chain. Our products and services are predominantly sourced via UK providers. We also have joint ventures with key providers including catering. We expect the joint venture managements to share our intolerance on Modern Slavery and Human Trafficking. E.g. Jockey Club Catering is a joint venture with Compass Group UK, an organisation with an equally strong stance.
POLICIES AND CONTRACTUAL CONTROLS
Relevant internal policies include Environmental, Health & Safety, Whistleblowing, Equal Opportunities, Sustainability, Bullying and Harassment, and Purchasing amongst others and provide a means of raising concerns, and as appropriate redress without fear of reprisal. Our management structure for each site ensures that we can directly implement our policies and procedures, conduct appropriate training and monitor compliance.
All Employment Contracts and Casual Worker Agreements since 2016 include reference to MSA15 and The Jockey Club's compliance with it. All employees who have contracts pre-dating 2016 have received information regarding the Act and particularly drawing attention to the Whistleblowing policy. The information is available in The Jockey Club's Employee Handbook and on The Jockey Club's intranet.
Our Group purchasing policy requires evidence of a suppliers' compliance with MSA15. In 2017 we received confirmation that our top 80% of supplier by spend comply with the Act. Our requirement to comply with the Act has been written in to our standard terms and conditions as well as larger group contracts meaning that all new suppliers are bound by the requirement as well as capturing current suppliers when they renew their contracts. It has been made clear to all suppliers that any breach of our agreement could result in immediate termination of that contract.
FURTHER STEPS
We recognise that our suppliers can have complex supply chains and consequently it is challenging to monitor or control the working conditions of individual suppliers. We aim to reduce supply chain complexity to enable easier facilitation of these risk factors. We are assessing which organisations fall in to the highest risk and assessing how best to further challenge these suppliers to ensure they are committed to the Act.
ASSESSMENT OF EFFECTIVENESS IN PREVENTING MODERN SLAVERY
We understand that Modern Slavery risk is not static and will continue to mitigate this risk on an on-going basis.
In addition we will review and assess the effectiveness of our policy annually and take appropriate action, if required.
Areas for consideration:
Employee training levels
Supply chain communication
Supply chain auditing
Investigations into reports of Modern Slavery and remedial actions taken
The new supplier form includes a link to MSA information for our suppliers
This statement is made in accordance with Section 54 (1) of the Modern Slavery Act 2015 for the financial year to 31st December 2018.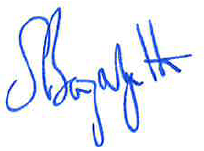 Signed by Simon Bazalgette, CEO of The Jockey Club
Date: 16th April 2019
The Jockey Club UK Tax Strategy

The Jockey Club is the largest commercial Group in Britain's second largest spectator sport. It operates 15 of Britain's famous racecourses nationwide, including Aintree, Cheltenham, Epsom Downs and both the Rowley Mile and July Course in Newmarket, as well as other related enterprises amongst other concerns such as the National Stud, Jockey Club Estates, Jockey Club Catering, Jockey Club Live and our charity Racing Welfare.
Our vision is for British horseracing to be the best in the world for many years to come and for the sport to be accessible for millions of people in the UK to enjoy. As an organisation, we are committed to acting with integrity in all our business relationships and this informs our approach to taxation.
Tax compliance and reporting
We are committed to meeting our tax compliance obligations and will seek to apply diligent professional care and judgement in our tax compliance activities. In order to achieve this, we have a well-resourced finance team and work with external advisors as appropriate to provide additional support, ensuring we are kept up-to-date with any legislative changes that may impact these obligations.
Approach to tax planning
Like any other business activity, any action or lack thereof with implications for tax will be considered in light of the potential impact on our reputation. We will not undertake any activities relating to tax, or accept any level of tax risk, that would result in damage to our reputation.
Tax decisions are aligned to business and commercial strategy. We may respond to tax incentives and exemptions where appropriate and in a way that is consistent with HMRC and government policy. As appropriate, we will seek external professional tax advice to ensure we apply these incentives and exemptions legitimately, and if appropriate, we will seek advance clearances with HMRC to ensure we minimise the risk of uncertainty.

Governance and risk management
We understand the importance of having a strong corporate governance framework that ensures the accountability, responsibility and ethical behaviour of The Jockey Club. The board of Stewards and Finance Committee provides oversight in ensuring that tax is considered within the wider context of the business and in how tax risk is managed. Compliance and risk matters, including those concerning taxation, will be included on the agenda at board meetings as appropriate.
The Group Finance Director has oversight and responsibility over The Jockey Club's approach to tax on a day-to-day basis which includes the identification, prioritisation and monitoring of tax risk across the business, as well as the escalation of tax risk to the board of directors.
The Jockey Club adopts a low risk approach to tax, as with other areas of the business, in line with our established governance and risk framework.
Relationships with Tax Authorities
The Jockey Club is committed to working with HMRC in an open and collaborative manner, much like any other stakeholder of the business. Wherever possible, we will seek to achieve early agreement on issues and we will keep HMRC up to date about any commercial developments and events in our business that may have a tax impact.
We will also seek external advice in respect of any matters of complexity and will work with HMRC to ensure that any differences of opinion in respect of the application of the law are resolved.
This Tax Strategy document
This document meets the requirement for the Group to publish its Tax Strategy as required by section 161 and section 16(2) of Schedule 19 of Finance Act 2016. It is effective for the year ended 31 December 2019 and covers all of The Jockey Club's UK Group companies.
This Tax Strategy has been developed by the Group Finance Director.
Approved by the Board on 5 December 2019.