Young, talented, multi-lingual, able to keep everyone in his thrall... Mark Souster meets Oisin Murphy
It could well be that racing has finally found the jockey to fill the towering void which will be left when Frankie Dettori retires.
Not that the effervescent Italian is looking to depart just yet. But when he does then Oisin Murphy has all the credentials, personality and exuberance to become the nation's favourite jockey and help the sport appeal to a broader audience.
Murphy is media friendly, natural, bright, eloquent and well educated. He readily mixes with fans and always makes time for them.
"I was once that child who was waiting for an autograph or a photograph," he says. "So I know what it means. They could be the next Frankie or Ryan Moore or the next major owner. You never know. You just hope you might be able to inspire someone into the sport."
Murphy speaks three other languages, German, French and Irish to a good standard. David Redvers, the manager of Qatar Racing, by whom the 23 year old is retained, described him as "pretty much the complete package", as a jockey and a person.
"You could sit him next to the Queen at dinner or a stable lad and he would be great company," Redvers says. "He would keep everyone in his thrall."
Trainer Andrew Balding is another big supporter. "As a rider and as a person he is the ultimate professional whose preparation and research is second to none," he said. "His whole demeanour is outstanding."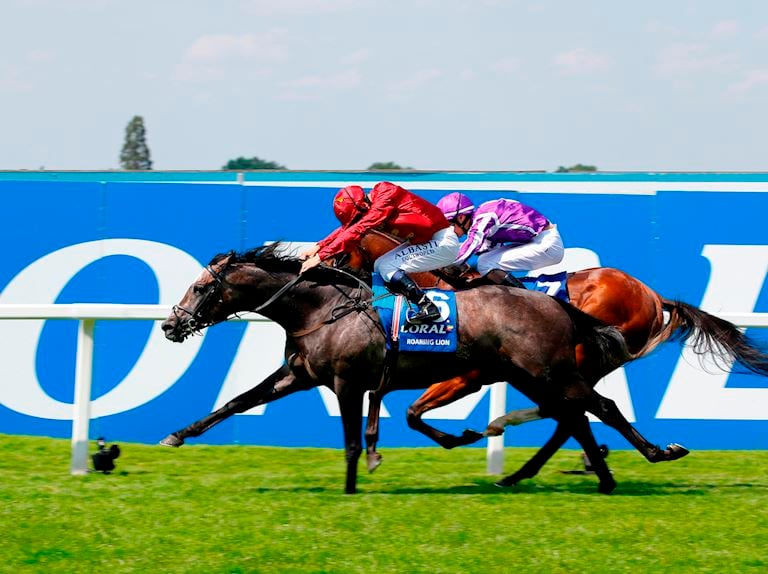 The Irishman, who enjoyed a stellar 2018 and racked up nine Group 1 victories, several on the mighty Roaring Lion, blushes at such praise.
With another reference to Dettori he explains: "It is very nice of people to say such things but Frankie achieved a lot more at my age than I have done," he says. "I just want to keep riding winners every day."
He is managing to do just that. At present he is in irresistible form, enjoying a purple patch when just about everything seems to go right. In the past 14 days (since 23rdMay) he has had 22 winners from 74 rides, at a phenomenal strike rate of around 30%.
On Wednesday evening he landed a treble at Kempton Park in what is becoming a relentless pursuit of a first jockey's title. The bookies have him odds on favourite to do so.
In Silvestre de Sousa, the reigning champion, he has seen the level of commitment and dedication it requires to come out on top. For six months it is non-stop merry-go-round criss-crossing Britain. With early mornings and late nights having a driver is a pre-requisite.
"I have been lucky because of the people I am riding for, because I am healthy and winning so that is always a help," he continues. "It is just trying to keep going for a long season. It is pretty congested now from Guineas weekend to Champions weekend. Obviously I would like to be champion one day. You only have to look at people like Silvestre who just keep going to see what it takes.
"It's far too early to think about it, if it's in your mind every day then you'll be fried by September or October. All you can do is focus on the rides you have. I can't do any more than my best."
The only recent blip was the performance of Telecaster in the Derby. Finishing last at Epsom Downs was not the plan for the impressive winner of the Dante Stakes at York where he beat Too Darn Hot.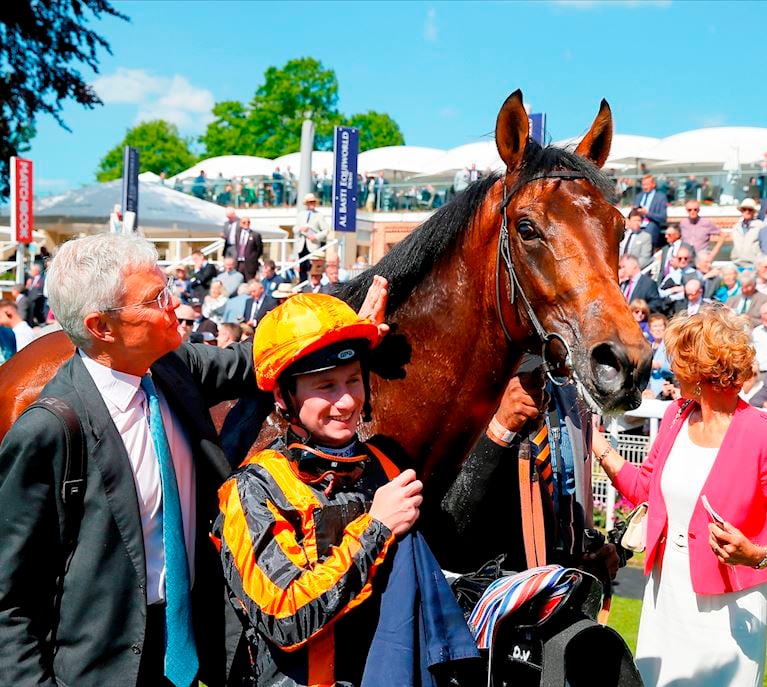 "He felt very well when I sat on him at home," Murphy said. "But clearly he had four runs in a short space of time and there was nothing you could do about that, but it probably caught up with him a little bit. Hughie (Morrison, his trainer) reported him fine after the race. Hopefully we will see the best of him later on in the year."
For now Murphy is simply concentrating on riding winners at every opportunity.
But there is no doubt the comparisons with Dettori will continue. He just needs to perfect a version of the famous flying dismount.