Champion jump jockey Richard Johnson on his ultimate goal – beating AP McCoy's record number of career winners
By Mark Souster
For Britain's champion Jump jockey the prospect of a couple of idle days due to the freezing weather is, to put it politely and as only Richard Johnson would, mildly frustrating.
Johnson by his own admission lives for winners. They are, he says, the drug that keeps him going in his ceaseless quest for domination of Jump racing. They provide the buzz for a man whose grace, dignity, utter professionalism and the manner in which he conducts himself are an example to all.
"I don't see any reason why you can't be a nice person and be very competitive.
I've never understood that you have to be nasty to be a winner. I feel you should treat people the way you want to be treated."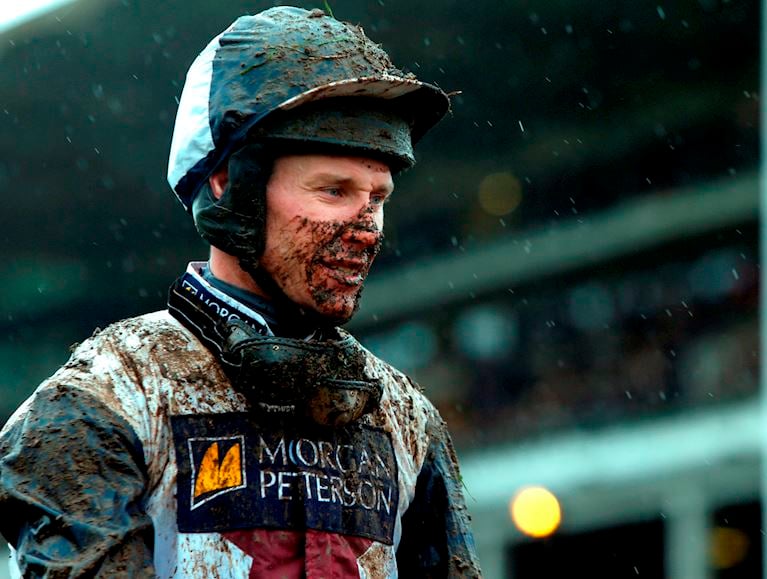 The Ultimate goal?
Even at the age of 41 his appetite remains insatiable, his desire unquenched. The question is how far can he go? Could he actually stay on to eclipse Sir Anthony McCoy, the man in whose slipstream he spent so many ultimately fruitless years. Now that would be the ultimate irony. Form and luck - especially with injuries -permitting, it is not an unrealistic proposition.
At the last count Johnson has 3,571 winners. McCoy retired with 4,348. The deficit is 777. At, say, an average of 200 winners a year it would take four more seasons to surpass the legendary Northern Irishman.
"That is the ultimate target," he continues. "For me it is a drug. I want to ride as many winners as possible. I don't just want to ride in good races or pick and choose. I'd like to think I am realistic as well as optimistic.
"At the moment there's nothing to suggest retirement is any time soon. It doesn't sound much when you say four years but in this sport four years and that amount of winners will take a lot. I am lucky to have had a very long career and I am hoping I can extend it. I want to keep going for as long as possible. Even now after winning it (the Jump Jockey Championship) a couple of times I want to hold on to it as long as possible."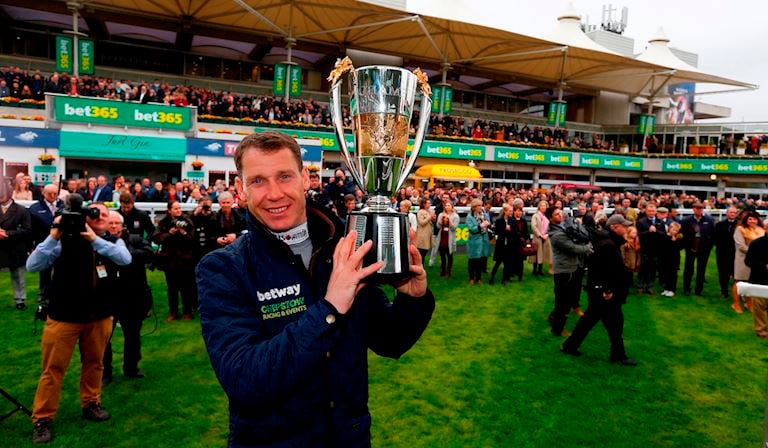 With the advancement in treatments available for jockeys both on and off course and the progress made in education and diet, careers now continue far longer than they used to. Johnson may not bounce quite as well as he used to after a fall, but he remains fit and well and among a cadre of senior jockeys such as Noel Fehily, Ruby Walsh and Barry Geraghty all riding as superbly as ever into their late 30s and early 40s.
Johnson freely admits there are no guarantees when it comes to race riding. "You can't expect it just to happen. Physically for myself I have to stay fit. I am competing with 18 year olds now and it is important to be as fit as, if not fitter than, they are."
Landmarks and targets
Some sportsmen and women will tell you they don't think about career landmarks, but to Johnson they matter.
"Three thousand winners was a big place to get to, but once you get to one milestone you look to the next one and hope you will be able to achieve it. Barry became the fourth most winning jockey last Saturday and that's in the papers, so I roughly know how we are looking. Staying in one piece is half the battle. I am lucky to have lots of good rides and people to ride for. If I can stay in one piece and fit and healthy there's every chance I can ride quite a few more winners."
"Massive steps have been taken with physios now at every racecourse and expert doctors who can put bodies back together so old injuries tend not to re-occur.
"All the facilities are there now, as they should be, more in line with rugby and football and other major sports. Before you'd be a one man band looking after yourself, and going to A&E on your way home if you'd had a fall. Now there are people on hand at every step, physically and mentally."
The Challenge of staying mentally fit
The soul is as important as the body. For Johnson, awareness of mental health issues is one of the most important. Jockeys can be particularly prone to stress through the often ongoing battle with the scales, poor diet, long days driving and injury for individuals who are pretty much self-employed.
"It is fantastic the whole of the sport and society now feel they can reach out. It is much easier for people not to be frightened to talk about it and get help. That is the first step, to ask for help. If you break your arm you go into hospital, have it plated and put into plaster. Within six to eight weeks you should be okay. Mental health never really goes away. There's not a cure for it."
Johnson, who was made an OBE in the New Year's Honours List, pays fulsome tribute to his family for their support and understanding during a career which places extraordinary demands on relationships. He is also keen to thank long-standing trainers and supporters such as Philip Hobbs, himself now enjoying a resurgence, and Henry Daly.
March and beyond
While any winner is important, success at Cheltenham is the benchmark. But he has not won the Randox Health Grand National, as people are quick to remind him, nor the 32Red King George, in which he partnered Native River to third place on Boxing Day.
Colin Tizzard's charge will, of course, return to The Festival with every chance of repeating his thrilling Magners Cheltenham Gold Cup victory last year over Might Bite.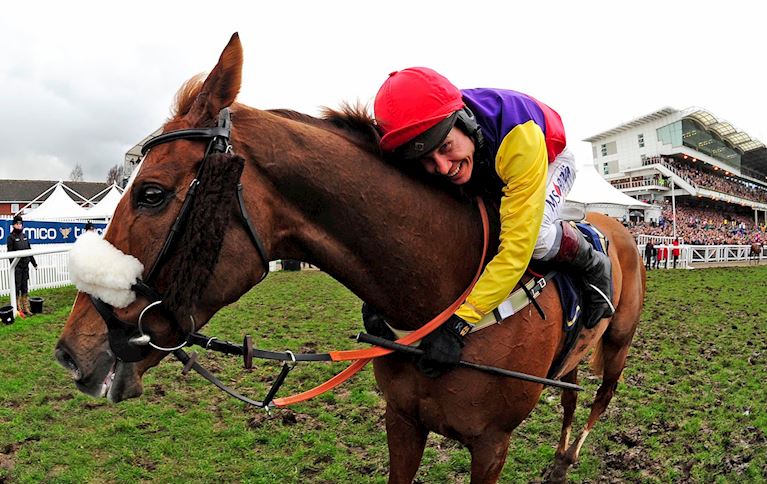 "As soon as I passed the line last year I was thinking about this year. They are the horses, the ones you dream about no matter how many winners you ride.
"He has a fantastic chance. The Gold Cup will suit him better than any other race this season because it is a real test. It makes me laugh when people say, 'Oh that was a bad Gold Cup'. You try winning one. They are very hard to do. It would mean the world to win it again."