As Warwick gears up for one of its biggest racedays of the year, Nick Seddon takes a look at the extraordinary story behind the David Cottin-trained Paul's Saga, whose journey to the midlands has been far from straightforward in the current climate.
In any 'normal' year there would be nothing remarkable about the appearance of David Cottin's star hurdler Paul's Saga at Warwick this Saturday - but this is no normal year.
With an entry in this year's Paddy Power Stayers' Hurdle at The Festival™ at Cheltenham in just five weeks' time, Cottin is understandably keen to give the seven year old mare an outing on UK soil this weekend.
But the process of getting her to the track to run in the Listed Close Brothers Warwick Mares' Hurdle from his base around 30 miles north of Paris, in a world after Brexit and in the middle of a pandemic, is anything but simple.
With the support of The Jockey Club throughout, Paul's Saga and Cottin's representative Jason Kiely have embarked on a process which will have taken at least a fortnight and involve no fewer than three PCR tests and two quarantines for her handler.
Beginning the process 10 days before raceday with his first COVID test, Kiely set off for the UK with Paul's Saga last Saturday (February 6th), with the mare heading for a satellite yard - Jamie Lloyd's Far Westfield Farm in Warwickshire.
Kiely then entered into quarantine, which he will hopefully be able to cut down to five days through the Government's 'test to release' scheme. Provided everything goes to plan, Kiely will then be out of quarantine and free to go racing on Saturday with the mare, who will hopefully make the trip worthwhile.
They will then begin their journey home on Sunday and upon his return Kiely will be forced to isolate once again, this time for a week.
Speaking to thejockeyclub.co.uk, David Cottin explained the logic behind the mammoth journey and his desire for the mare to get some experience of travelling abroad before The Festival in five weeks' time.
He said: "We wanted to run her in a prep race in England first because there isn't really anything in France for her at this time of year, and it's good for her to gain some experience of travelling.
"She arrived in England last Saturday and has settled in really well, so I am very happy. We had to do it this way because of Government protocol for staff travel, but it doesn't worry me.
"She worked well before travelling, and arriving a week before the race doesn't concern me. When a horse is ready, it is not in the last week before a race that all the hard work is done.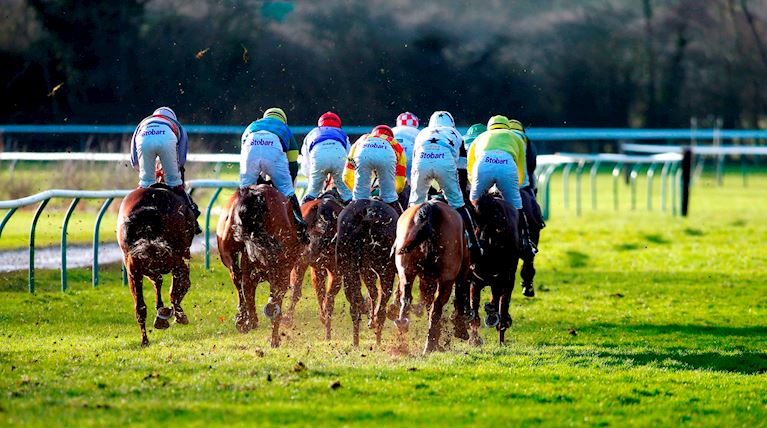 "I chose the race for Paul's Saga at Warwick on Saturday as it's a month away from Cheltenham and shouldn't be too hard a race for her. I think it will be a good prep race for the Stayers' Hurdle, although obviously she will have to adapt to British style hurdles and the different rhythm of racing.
"I think to go on to The Festival she must win on Saturday, or at least run a very good race. If everything goes well, then she really should be able to win this. We just have to hope that the weather doesn't interfere too much!"
Being able to attract such a high level of runner from France in the current climate is something of a coup for Warwick, and General Manager of the course, Andre Klein, expressed his delight at being able to welcome the mare at the weekend.
He said: "We're really excited about the prospect of having a French runner on Saturday, particularly when you consider the current climate for travelling at the moment.
"Along with the McCoy Contractors Classic Chase, the Agetur Kingmaker Chase Day is the biggest in our calendar at Warwick, and the fact that we're able to attract such a strong line-up is testament to the work everyone does behind the scenes here.
"David Cottin and his team have gone to heroic efforts in order to put everything together and hopefully Paul's Saga can make the trip worthwhile on Saturday!"
Looking further ahead, Cottin provided an update on his proposed team for next month's Cheltenham Festival, which will be headlined by last year's Glenfarcas Chase hero Easysland, but could also feature a potential Randox Grand National contender.
He said: "Easysland is in good form before the Festival, and I'm very happy with him. He'll go there fit and ready. Ajas will also run in the Cross Country, as I think it will be a good prep for him in view to the Grand National.
"It's been a good stepping stone for Tiger Roll in the past, so I think this is the ideal option for him too. He's a very good horse. It'll be interesting to see him run over a bit of distance and in a race with pace.
"I think he'll adapt well as he's easy to ride and respects his fences. Meanwhile, Mica Malpic is entered in the Triumph Hurdle, but I don't think he'll be ready in time."
One thing is for sure - however many horses Cottin and his team send to The Festival next month it will have felt like the hard work has already been done just to get them there.