TIGER IS RACING'S NEW ROCK N ROLL STAR
So now we know. After all the talking, all the articles and all the panel debates, now we know.
Tiger Roll will go down in history for being the first horse since Red Rum to win back to back Randox Health Grand Nationals.
But, more than that, he has won the hearts of not only Aintree, but a nation.
A tiny - by Jumps standards at least – horse, there is no doubting he has the heart of a lion.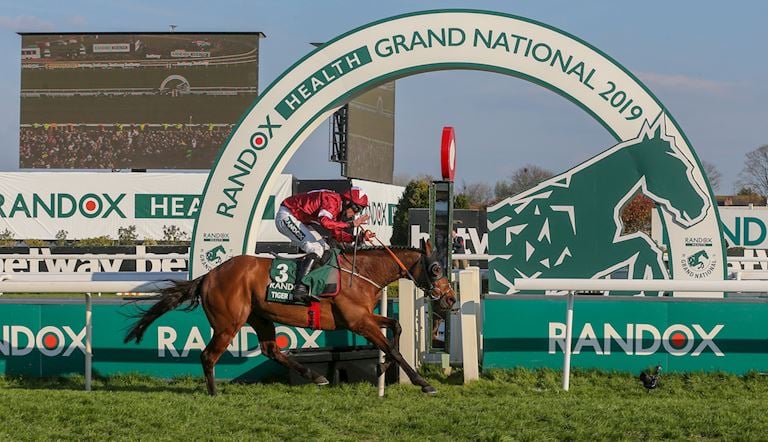 Many said he was too short a price to back and, at 4-1, he started as one of the shortest priced Grand National favourites in history.
The cheers and wild celebrations which greeted his victory said it all.
But perhaps fellow trainer Dan Skelton put it best, just moments after the race had finished. As he embraced trainer Gordon Elliott in the centre of the course he told him: "That's it mate. You've made history now. Both of you."
We don't know whether the Tiger will be back for a third shot at the world's greatest steeplechase. But we do know that racing has its very own rock star and his name is Tiger Roll.
NO FAIRYTALE BUT A PROUD DAY FOR PADDY
It might not have been the fairytale the Kennedy family had hoped for, but a second place for 66-1 shot Magic Of Light still tugged at the heartstrings.
Jockey Paddy Kennedy was riding in the Grand National for the first time for a trainer – Jessica Harrington – who was also saddling her first runner in the race.
The only mare in the race, Magic Of Light, ran her heart out and very nearly produced a bit of history almost as notable as Tiger Roll's huge achievement.
But for Kennedy the day had a poignancy all of its own.
The jockey has had to fight cancer and was operated on for a tumour on his bladder in the summer of 2017.
Saturday will have been a special day for all 40 jockeys, but few more so than Kennedy.
SCOTLAND'S KING ENJOYS HIS RETURN TO AINTREE
Two years ago Lucinda Russell and the whole of Scotland celebrated One For Arthur's Randox Health Grand National victory.
Set-backs prevented him returning to defend his crown last year and this season has been far from plain sailing with more letters than numbers in his form of late.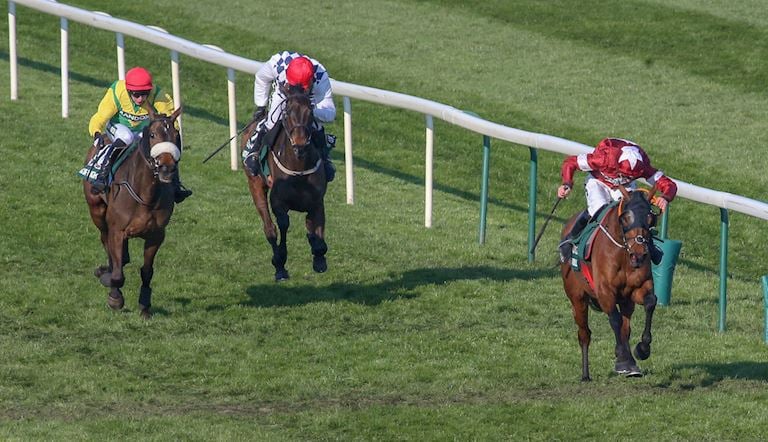 However, there's clearly something about Aintree and the big occasion that the 10-year-old staying chaser loves and his sixth place was as gutsy and determined as any.
Derek Fox, who partnered Arthur to victory in Liverpool in 2017, was rightly pleased with their afternoon's work.
He said afterwards: "He jumped very well and I was going very well approaching three out, but I just got a bit tired after the second last. I had a great spin and it was great to be riding in it."
CHAMPION WITH AN UNENVIABLE RECORD
He won't thank us for reminding him but Richard Johnson's 21st appearance in the Grand National leaves him as the jockey with the most unsuccessful rides in the race.
Champion Jump jockey Johnson fell on Rock The Kasbah at the 19th of 30 fences but, to be honest, the pair never looked likely to make an impact on the race.
His 21st ride in the National is now a record – but it will not be one he looks back on with fondness unless he can win the biggest prize to have so far eluded him.
Of course, he won't be thinking about that on Jump Finale day on Saturday 27th April at Sandown Park when he collects his fourth Jump jockey's championship.
It promises to be a cracking day of racing and a chance to celebrate Johnson's all year-round consistency.
IF THE CAP FITS HELPS BOWEN MAKE THE GRADE
Anyone who really knows their racing will tell you that jockey Sean Bowen has a very bright future ahead of him.
So it was especially pleasing to see the 21-year-old Welshman win his first Grade One race as he took the £180,000 Ryanair Stayers' Hurdle aboard the Harry Fry-trained If The Cap Fits.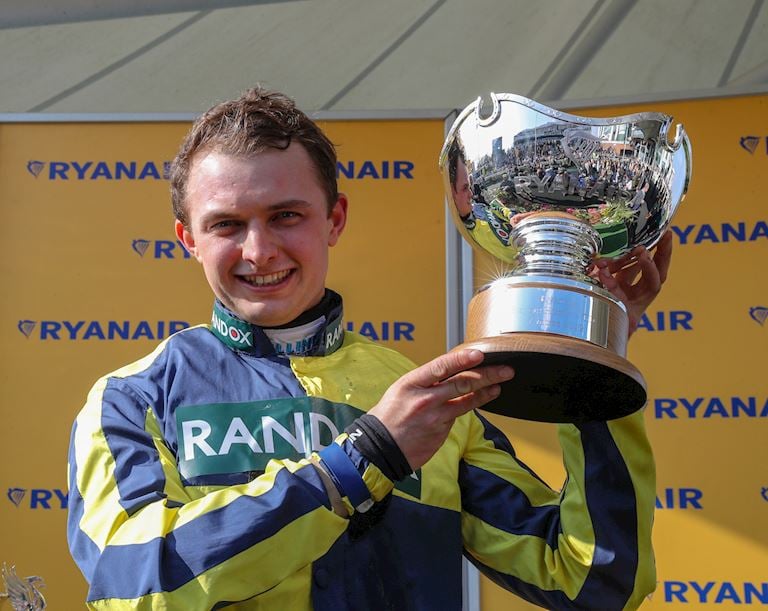 He was unable to celebrate immediate as he and punters nervously awaited the result of a photograph.
But his celebrations upon the winner being announced showed just how much the moment meant to him.
The victory is all the more notable as the pair took the scalp of Apple's Jade, beaten into third.
It may be his first big race win, but it will be the first of many, that's for sure.