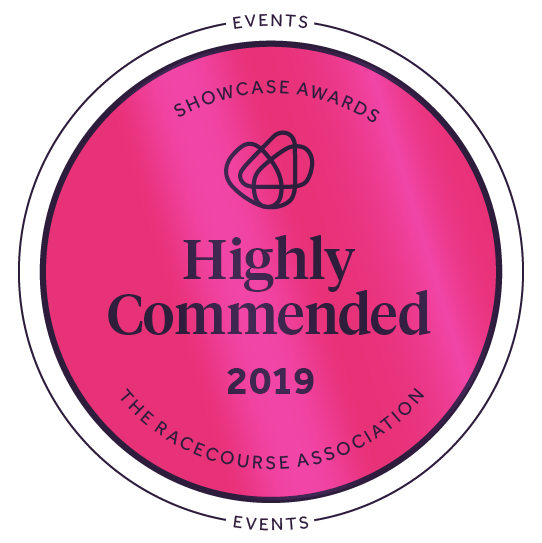 THE HOME OF HORSERACING
Newmarket's two racecourses - the Rowley Mile and the July Course – host some of the finest Flat racing on the planet, across 39 fixtures and including nine Group 1 contests.
Headlined by the first two Classics of the season, the QIPCO 2000 and QIPCO 1000 Guineas, other highlights include the Moët and Chandon July Festival and the Dubai Future Champions Festival.
Outside of the racing the July Course plays host to some of the exciting live music acts via the hugely popular Newmarket Nights series, as well as a series of great value family days.
Newmarket is a truly special place. It is a town with a rich, royal history where the thoroughbred racehorse is king. It is the town where horseracing, the "sport of kings", was born some three and a half centuries ago and from where it was exported around the world.


For any general enquiries please call our Customer Relations Team on 01638 675500 - option 4.
KEY EVENTS
King Charles II returned to Newmarket 25 years after his last visit following Restoration to the Throne and spearheaded the development of the town, Racecourses and industry into what is affectionately known as the global headquarters of racing today; the Home of Horseracing. Still run to this day, the Town Plate, a race which by law, passed by King Charles II, must be run "for ever", is still staged on the same three-and-three-quarter mile course on which it was inaugurated three and a half centuries ago (according to official records). It is the one and only time each year that the 'Round Course' is used.
Alongside the exhilarating excitement of world class flat racing, we also host pulsating music nights, great value family days, award-winning restaurants and exceptional conference & events facilities.
History of Newmarket Racecourses:
1666: King Charles II returned to Newmarket
1671: King Charles II is known to have competed in a race at Newmarket
1720: Result of the Newmarket Town Plate recorded in the Newmarket Match Book for the first time
1809: 2000 Guineas is inaugurated
1814: 1000 Guineas is run for the first time
1914: World War I - Official Royal Flying Corps in Newmarket
1915: Newmarket Continued Racing during World War I
1939: Rowley Mile became an official RAF Bomber Command Airbase
1949: Photo Finish was used for the first time at Newmarket
1974: Newmarket Racecourses became part of The Jockey Club
1974: Rookery Shopping Centre opened in Newmarket town
1987: Newmarket Nights established
2009: 200th running of the 2000 Guineas
2011: Frankel produces an unforgettable performance to win the QIPCO 2000 Guineas.
2015: Kylie Minogue played at Newmarket Nights
2016: Newmarket Racecourses celebrate their 350th birthday in conjunction with Newmarket Town