Mark Souster on why a QIPCO Guineas win for Martyn Meade would advertise the quality in his yard.
This is the time of year for Flat trainers when optimism abounds and hope springs eternal. Martyn Meade is no exception.
The comparatively new Master of Manton, who moved out of Newmarket and in to the historic Wiltshire training establishment just over a year ago has plenty to look forward to as he takes aim at some of the top races this summer.
In his carefully selected string of 80 he has some star Classics potential, not least in Advertise who tilts at the QIPCO 2000 Guineas at Newmarket on Saturday.
"I only really want to compete at the top of the game," he says. "To sit at the top table is exactly what we are aiming for. I've only wanted to try to train horses at the top level.
"To actually be part of it (the Guineas) again is the greatest buzz. I can't contemplate what it would be like if we were able to win."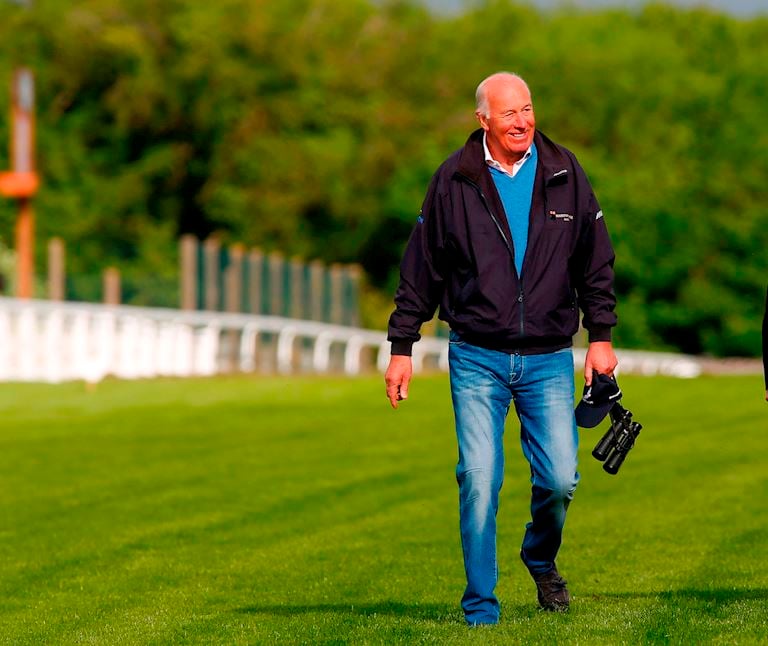 Two years ago Eminent gave Meade his first taste of the big time when the son of Frankel finished fourth in the Derby.
Meade is a highly successful businessman who is fast making his mark as a leading trainer. Buying Manton was a statement of intent and he has wasted little time in putting his stamp on facilities which, in 1926, were described by the celebrated equine artist Sir Alfred Munnings as "the best place in the world for horses… and men too".
In 12 hectic months he has overseen the installation of new walkers, trotting rings, barns and an all-weather mile flat gallop, to assist with development of the youngest two year olds.
This compliments the world-renowned necklace of gallops which criss-cross the stunning 1,000 acre estate. The irrigation system has been extended and the foundations for a new main house have been dug. This is the only thing slightly behind schedule as space for a decent wine cellar had initially been overlooked.
Meade, a gentleman to his core, is pleased by the quality at his disposal. "Generally we have upped our game. Certainly the costs have increased. I am always staggered by the prices to which people will go to.
"The old days thinking you could find a really nice horse for £20,000 are long gone. We are not just competing with Britain and Ireland and France but the US, Australia, China, Hong Kong and Singapore too."
He has some classy two years olds, Confiding among them, and strength in depth in the three-year-old division, of which Advertise is the focus of his immediate attention.
Given the spate of withdrawals Meade is at a slight loss to understand why, given the Showcasing colt's form and the absence of Too Darn Hot – his charge is at best 10-1.
"He's barely been mentioned in the Classic conversation," he says. His surprise is understandable. Advertise was second to Andrew Lloyd Webber's brilliant Too Darn Hot in the Dewhurst Stakes at which time Meade feels a long summer campaign might just have caught up with his horse.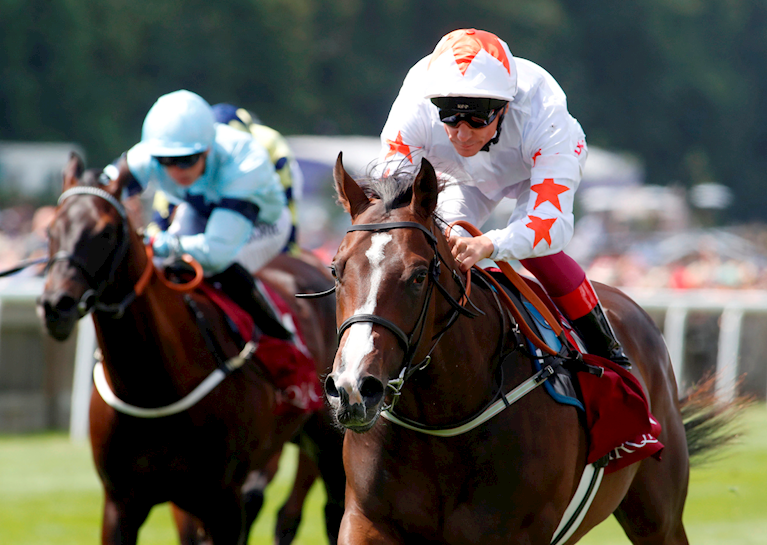 "If you look at his maiden win on debut at Newbury that was pretty outstanding the way he cut the fields down," Meade explains. "Then in the Coventry he was second to Calyx after the field split into two.
"Advertise then went to Ireland and won the Phoenix Stakes well then the July Stakes. Now with Too Darn Hot taken out I can't see why he is being overlooked. Nobody is talking about him. He just is not on the radar."
The son of Showcasing has been working superbly at home too. "Touching all available wood I would be extremely disappointed if he was not there or there or thereabouts," Meade adds. "Looking through the field and the form of everything else I can't see what could really beat him.
"Zakouski has beaten a couple of old handicappers and they're putting it in at 6-1. Ten Sovereigns won the Middle Park and is ok, but it is O'Brien's so you have to respect that. But none of them are very special. From a Guineas that was looking very difficult it is looking a bit ordinary. It would be lovely to win."
With Calyx a non-runner, Frankie Dettori is reunited with Advertise for whom Meade has mapped out a putative summer campaign. "The question is how well he gets the mile trip," the trainer explains.
"He should do, but [if not] then do we stick to a mile [the St James's Palace Stakes] or drop him back to seven furlongs? He has to go to Ascot. He is a top class horse who hasn't run that much and is as sound as can be. He has a good mind, great mental attitude. We will know a lot more about him after the Guineas."
It might be that Meade will have to crack into his cellar sooner than anticipated.