Sandy Dudgeon today issued a call for British Racing's participants, organisations and interested parties to collaborate more to help the sport make the most of its opportunities and overcome persistent challenges, as he begins a five-year term as Senior Steward (non-executive Chairman) of The Jockey Club.
The Jockey Club is the largest commercial group in British Racing, managing many of the sport's key assets for the benefit of racing. All its profits are reinvested.
Succeeding Roger Weatherby as Senior Steward, Sandy now chairs The Jockey Club's main board, which sets the strategic direction of the organisation and oversees the Group's executive functions.
A chartered accountant by profession, Sandy was a leading amateur jockey, winning 60 races in point-to-points and under National Hunt rules, including the 1984 Foxhunters' over the Grand National fences at The Jockey Club's Aintree Racecourse. He rode the same horse, Gayle Warning, to complete the 1986 Grand National.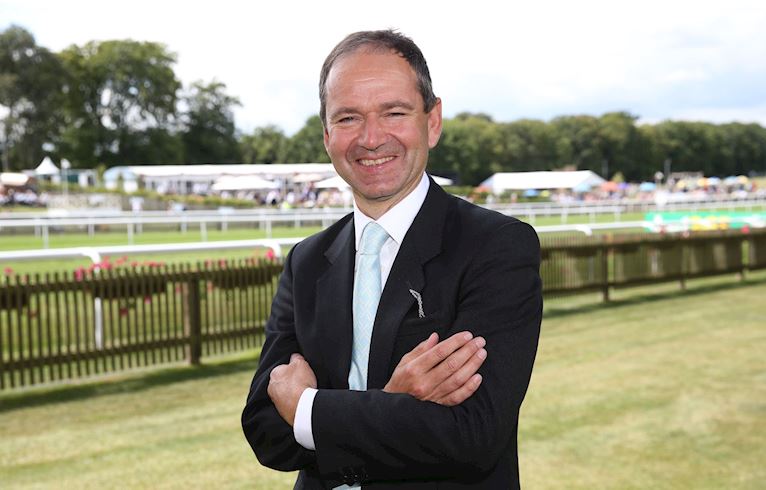 He was appointed to The Jockey Club's Board of Stewards in December 2017, having previously been a Steward for four years from 2009 to 2012. He was elected as a Member of The Jockey Club in 1989. Today he has interests in five racehorse syndicates.
Sandy remains a director of Schroders' private wealth management business in Hong Kong. He was Managing Director of Thornhill up to its sale to Cazenove Capital (now part of Schroders Wealth). His previous directorships have included Dunedin Enterprise Investment Trust plc and Man Alternative Investments Ltd.
Sandy Dudgeon said:
"I am delighted and honoured to become Senior Steward. The Jockey Club's Members and our hardworking teams care deeply about the future of our sport. I look forward to working with them to ensure we continue to put our assets to best use in supporting British Racing. I would like to thank Roger Weatherby for the excellent chairmanship he has provided over the last five years and I look forward to building on all that has been achieved.
"Wherever I look in our sport I see people passionate about racing and its success. I also see many differences of opinion about the best courses of action for its future, including for the Thoroughbred breed, for the people who rely on the sport for their livelihoods and for those who gain so much enjoyment from following it. We must listen to the diverse range of viewpoints in seeking the best outcomes for our sport. Then once a decision is made we all need to get behind it to achieve the best chance of success.
"We have many opportunities to grow our sport's appeal and financial sustainability for all, while recognising we face some real challenges. I think we need to address the various levels of trust that seem to exist amongst stakeholders in order to move forward. Now surely is the time for everyone to come together, respect each other's views and work collaboratively to achieve long-term prosperity. This will then be a very exciting time if we are bold enough to embrace more innovation, while protecting all the things that already make British Racing such a wonderful sport."
2019 Board of Stewards:
· Sandy Dudgeon, Senior Steward
· Julia Budd, Deputy Senior Steward
· Justin Dowley
· Baroness Harding
· The Hon Rose Paterson
· The Hon Peter Stanley
· James Westoll
About The Jockey Club
The Jockey Club stages thrilling sporting occasions including the Randox Health Grand National, the Cheltenham Festival presented by Magners and The Investec Derby. With Her Majesty the Queen as its Patron, The Jockey Club is governed by Royal Charter to act for the long-term good of British racing. Founded in 1750, today The Jockey Club is the largest commercial group (2018 turnover: £214.6 million) in Britain's second-biggest spectator sport, operating 15 racecourses nationwide, The National Stud, Jockey Club Estates, Jockey Club Catering, Jockey Club Live, Jockey Club Services and our charity, Racing Welfare. Every penny The Jockey Club makes goes back into the sport to help to make it the best in the world. For more information please visit www.thejockeyclub.co.uk.