There are three enclosures at Cheltenham Racecourse – Club, Tattersalls, and Best Mate. Each Enclosure offers racegoers a unique experience.
If you're planning to attend The Cheltenham Festival, view our Festival enclosure guide.
If you have any further questions, please do not hesitate to contact us.
Club Enclosure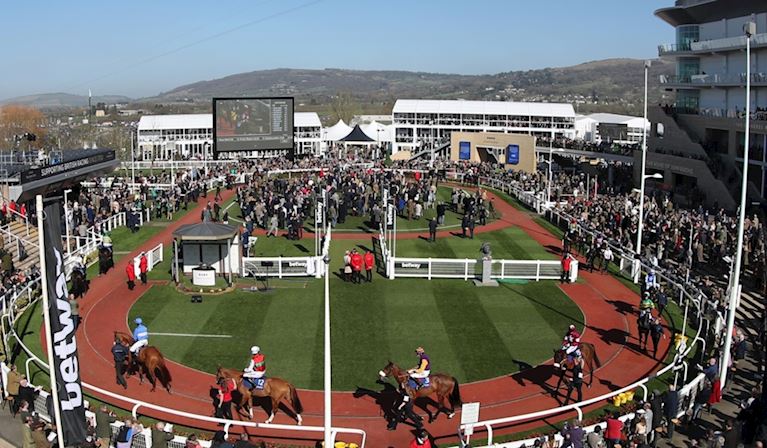 There's no better way to enjoy the day at Cheltenham than from the Club Enclosure, our most premier enclosure. It's an experience to remember with access to all public areas and spectacular views from the main grandstand, lawn or Winning Post. In addition to paddock viewing access, you can enjoy the Hall of Fame, all the public areas of the Princess Royal Stand and The Shopping Village.
A Club ticket gets you entry to the widest selection of food and drink areas at Cheltenham, including all the Tattersalls Enclosure restaurants.
Our Shopping Village is a must-visit for all with over 70 trade stands on offer, there should be something to take your fancy.
Throughout racing, there's plenty of fun to be had, look out for live music in The Centaur and the Village (available at The Festival™ and The November Meeting).
Tattersalls Enclosure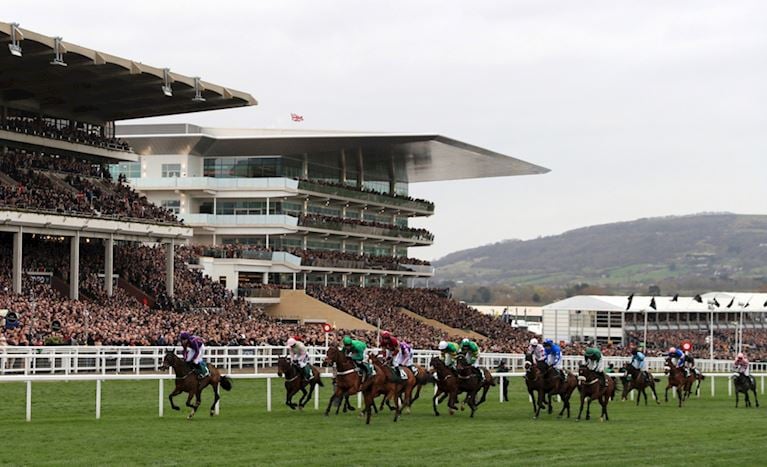 Get up close and personal with the runners and riders in the Parade Ring, then head off to enjoy the racing from the Grandstand's viewing steps and the area past the Winning Post.
With a wide choice of bars and eateries, your tastes are sure to be catered for.
The options available for Tattersalls ticket holders are vast, from the hearty snacks at the North Entrance and Pre-Parade ring-like Pizza in the Park to pub grub at The Village (available at The Festival™).
Available at The Festival™, Tattersall ticket holders have access to The Shopping Village. It is a must-visit for all with over 70 trade stands on offer, there should be something to take your fancy.
Best Mate Enclosure

Best Mate might be the cheapest ticket choice we offer but offers an atmosphere like no other.
The enclosure is positioned opposite the main Grandstand, providing an excellent view of the racing and top-class betting facilities, bars and a variety of food choices.
Arguably the best of its type at any British racecourse, it's ideal for the novice racegoers who are eager to enjoy the atmosphere and keep an eye on the pennies. Please note, with this enclosure you have no access to the Pre-Parade and Parde Ring, and Shopping Village.
The Best Mate Grandstand is a modern, bright and comfortable facility, with refreshments and entertainment, as well as a variety of food choices.
With a Best Mate ticket, you may only enter the racecourse through the Best Mate gates located at the South of the site.
During The Festival™, Party in the Pavilion acts as the enclosure's own live music venue with DJs and bands throughout the week.
| Area | Club Enclosure | Tattersalls Enclosure | Best Mate Enclosure |
| --- | --- | --- | --- |
| Views opposite the finishing line | ✓ | ✓ | ✓ |
| Covered grandstand | ✓ | ✓ | ✓ |
| Access to food outlets | ✓ | ✓ | ✓ |
| Access to bars | ✓ | ✓ | ✓ |
| Betting facilities | ✓ | ✓ | ✓ |
| Access to disabled facilities | ✓ | ✓ | ✓ |
| Wifi | ✓ | ✓ | ✓ |
| Side view of the final furlong | ✓ | ✓ | |
| Side view of the final fence/furlong | ✓ | ✓ | |
| View of the pre parade paddock, paddock and winner's enclosure | ✓ | ✓ | |
| Access to the tented village (The November Meeting & The Festival only) | ✓ | ✓ | |
| Access to the village (The Festival only) | ✓ | ✓ | |
| Access to themes and childrens' entertainment | ✓ | ✓ | |
| Access to restaurants | ✓ | | |
| Access to the centre of the racecourse | ✓ | | |
| Access to Vestey Bar in The Princess Royal Stand | ✓ | | |
| Access to Big Buck's Champagne Bar in The Princess Royal Stand | ✓ | | |
| Access to steps on the front of The Princess Royal Stand | ✓ | | |
| Head on views of the racecourse | | | ✓ |