an inspired journey from the battlefields of sudan to a close encounter with the queen at royal ascot
This week is Racing Staff Week, an initiative which looks to celebrate the passion, skill and dedication of the sport's workforce and the pivotal role they play. In turn the sport has demonstrated how it can play a huge part in transforming lives, as Mark Souster reports.
Racing has often proved to be a haven for those facing difficulty and personal hardship. Not unlike the army, working in a racing yard can bring a measure of security, a sense of teamwork, and engender respect, discipline and self-confidence.
Many of those who work in the sport often describe the first opportunity given to them as life-changing.
And while that phrase might sound a little clichéd or over-used, Abdul Kareem Musa Adam is more than entitled to use it.
Fifteen years ago, at the age of just seven, his parents and two sisters were killed in the Sudanese civil war. With little choice, no one to care for them and fearing for their own lives, he and his brother escaped the conflict and started to walk, literally, across Africa to Libya.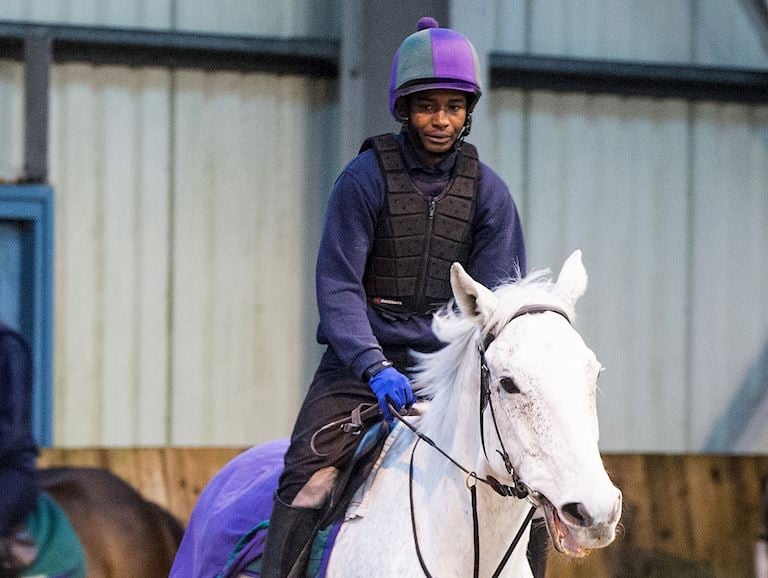 After staying in refugee camps and dodging local militia he was smuggled from Tripoli on a boat to France and then, in a lorry, to Britain. He was dumped at a petrol station near Swindon and, as a refugee, granted asylum.
Social services took him in before Greatwood, a charity which uses horses to help young people facing difficulties and challenges, provided assistance.
Having recovered from post-traumatic stress disorder, he too went to the Northern Racing College in Doncaster, from where two years ago he got a job as a stable lad with Andrew Balding. In between he won the Young Achiever accolade at the Daily Mirror's Pride of Sport Awards.
It is hard to believe there is a more astonishing route into the sport than Abdul's own unimaginable journey.
"I have been here for more than two years and I really enjoy it. I am feeling so happy. We have a great team here," Abdul, now 22, tells us.
"My life has changed. It is so different. I am feeling so happy. I am improving my English. I am living in the countryside, there are dogs and cats here. I try to look forward and think about the future rather than think about the past which has some bad memories.
"I can't forget about it," he continued. "So I prefer to look forward. I set off with my brother but we became separated. I don't know where he is, whether he is alive or dead. Maybe he is still in Africa. But it is so dangerous there. I have made a lot of friends here and at the Northern Racing College and those people I meet at the races.
"Working in the stables has given me happiness. I feel happiness. In the morning you are touching horses, riding them. It is really good; a great job and life. For me it is perfect."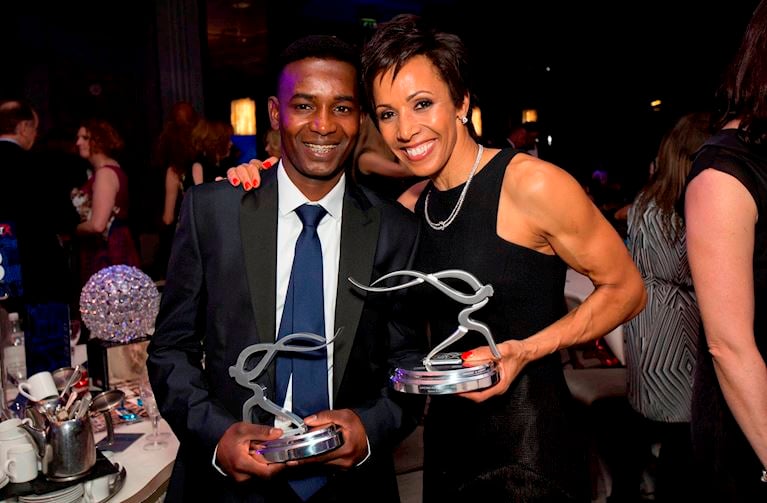 Being around horses reminds Abdul of his childhood. "When I was a young boy my family had horses, cows and sheep. I was only five years old and my father was teaching me about horses and donkeys.
"The best riders in the world are in the UK. People come from around the world here. It is so different. They care for the horses so well. Before I came here I never saw a horse with shoes."
In his spare time he likes nothing better than to escape into the beautiful countryside surrounding the Park House Stables at Kingsclere. "I go walking in the hills, take the dogs, see pheasant, rabbit and people on their walks."
With the assistance of a tutor his English is rapidly improving. "I find understanding (the words) in English music hard. But I like Bob Marley and Stevie Wonder."
He is now an accomplished work rider who travels the country to race meetings and who hopes one day to become a jockey. "My boss Mr Andrew is getting happier with me. When I ride, I feel free of everything that has happened to me. I understand horses, they understand me."
Last month he led up one of Balding's horses at Royal Ascot and saw the Queen. "It was amazing," he said. "The future? To stay here if I can. I have met a lot of people here and I feel like family and I feel safe. It is a great life.
Just seeing Her Majesty was an incredible moment for Abdul. But it was also a moment that racing and its 'family' should take some credit for helping make happen.
Abdul and many, many more just like him can be proud of their achievements. Racing, too, can hold its head high.