It is not just policemen who seem to be getting younger these days. So too are Flat racing trainers.
By Mark Souster
The latest to set up on his own is George Boughey, who at the age of 27, has enough experience to consider himself something of a veteran.
After six years as assistant to Hugo Palmer, Boughey is branching out on his own, fired by the enthusiasm of youth and a belief that, with the right mindset, anything is possible.
This new generation, of which the likes of Archie Watson and George Scott are in the vanguard, are ambitious and pushing boundaries.
"You see people of my age in London who are setting up in business and everyone thinks that trainers have to be 50-year-old men before they start," Boughey says.
"Why can't you do it when you are young? People are proving that you can. We are training horses at the end of the day, not trying to send a man to the moon."
It may be a short step across Newmarket for Boughey, but it is a giant leap of faith as he starts out with 16 leased boxes in Red House Stables on the town's Hamilton Road.
We talk shortly after a successful inspection by the British Horseracing Authority on Monday, which was the final seal on a three year journey consisting of modules, paperwork and proving his credentials.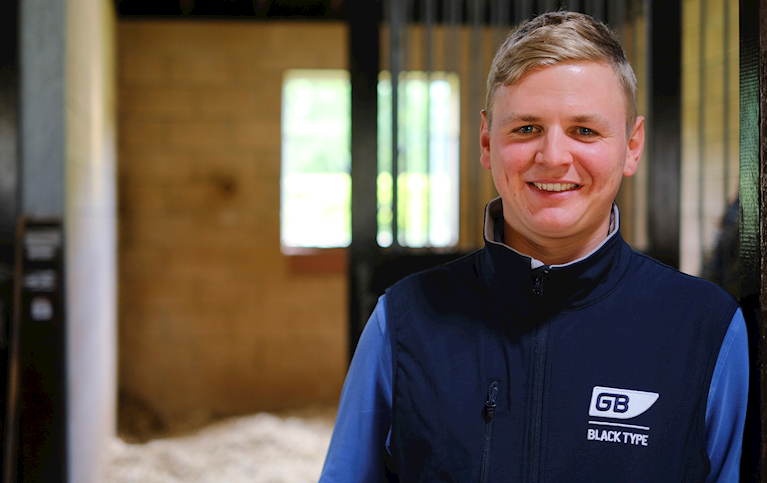 When he announced he was taking the plunge, one social media response made the youthful looking Boughey burst out laughing. "Is @GeorgeBoughey going to be training his horses before and after school?" it read.
The son of a Dorset farmer, the Radley-educated Boughey was determined to become a trainer from the age of 12 or 13. A nascent love of the sales was fired by trips to Newmarket to see Michael Bell, a friend of his father.
"I realised I would never be a jockey, but rode out regularly," he explains. "Finding a way in to (the sport) it was always difficult for someone from a non-racing background."
At the age of 17 a bloodstock agent, Luke Lillingston, took him under his wing and around the sales circuit. From Radley he then went north east to university for an intended degree in business management and agriculture.
He dropped out after two years with his father lamenting his son spent more time at Newmarket than at Newcastle. Next stop was Australia and that well-trodden path to the Sydney door of Gai Waterhouse, from where after a year he joined Lloyd Williams' racing operation in Melbourne.
He returned to Newmarket just as Hugo Palmer was ready for lift-off. "He needed someone and I joined as his assistant, mucking and riding out, doing absolutely anything and everything."
Palmer's career was at full throttle, with Galileo Gold leading the charge, and when he opened a second satellite yard Boughey virtually ran it. It was a valuable education.
"Hugo, who is a friend as well as my boss, let me do stuff which most people don't get to do before they train. I was able to make decisions. We had something like 40 winners in two years from the lesser lights in the yard."
Having given notice of his intentions to train, Palmer persuaded Boughey not to go to America as had been his plan, but to stay working predominantly in the office to get a grasp of what it takes to run a stable behind the scenes. "It has worked out well," Boughey continues. "Hugo's advice has been very important."
He starts out with four horses - a figure he expects to double after the July sales - and takes with him valuable lessons from Palmer, not least the latter's ability to communicate with owners, aided by the use of technology and social media.
"That is so important," says Boughey. "Some people are still stuck in the 1990s. You have to give owners the feeling of being wanted."
So how does he describe his emotions? "Genuine excitement. I could do with a good night's sleep. It is thinking about what is going on tomorrow. It is about 14 hour days but you feel like you can do anything when you are young. I am not nervous. I have wanted to do it since I was 12 and it is finally coming to fruition."
He may be Britain's newest Flat racing trainer, but there will be none more determined to register a winner than George Boughey.