Every so often horseracing produces a superstar who cuts through the bubble and into the greater public consciousness
By Mark Souster
So when the decision was taken at the end of the last Flat season to keep the sensational Enable in training for another year, rather than retire her, racing and sports fans celebrated.
Just the very prospect of seeing the five-year-old mare and jockey Frankie Dettori making history in October this year by winning a third consecutive Prix de l'Arc de Triomphe is enough to excite even the hardest to please.
She has an almost impeccable record. Eleven runs to her name, winning all but one of them - on that occasion finishing third in her first race as a three-year-old.
Since then she has won an incredible seven Group One races. The first of them, the Investec Oaks, was in the middle of a thunderstorm at Epsom Downs - a performance which set a marker down for the rest.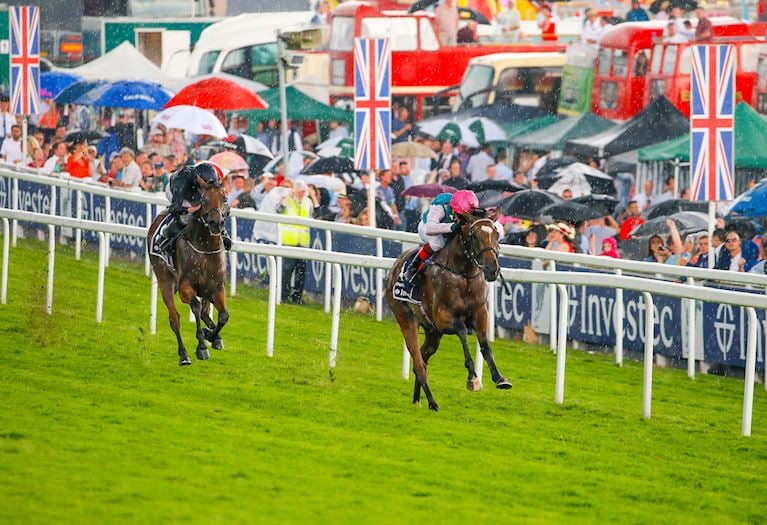 The Darley Irish Oaks at The Curragh, the King George VI and Queen Elizabeth Stakes at Ascot, the Darley Yorkshire Oaks at York and the Longines Breeders' Cup Turf at Churchill Downs in the US confirmed her status as the ultimate racehorse.
But it has been her two victories in the celebrated Prix de l'Arc de Triomphe in France and her bid this year to become the first horse to win the race three times which has really caught the public's imagination.
In the meantime, however, racing and sports fans have the chance to see this genuine equine superstar closer to home, at the Coral-Eclipse Stakes at Sandown Park on Saturday 6th July 2019.
TIME TO SAVOUR
Owner Khalid Abdullah and the Juddmonte operation deserve considerable credit for their boldness in not retiring her to stud sooner, for what will undoubtedly be a highly lucrative second career.
We should also doff our cap in the direction of John Gosden, whose brilliance as a trainer in producing Enable in not always favourable circumstances in 2018 should also be recognised.
"As a whole we are tending to race them longer," Gosden said. "And people do identify with them. It is rather like, Stradivarius our horse in the (Ascot) Gold Cup. That is very healthy for racing. In Jumps racing those wonderful old horses tend to go on for years and years and create a following, which is very important."
The daughter of Nathaniel only ran three times last year because of niggling setbacks which could easily have de-railed her campaign. But critics who says she should have been exposed more miss the point. Usain Bolt's overall ambition was only really the Olympics.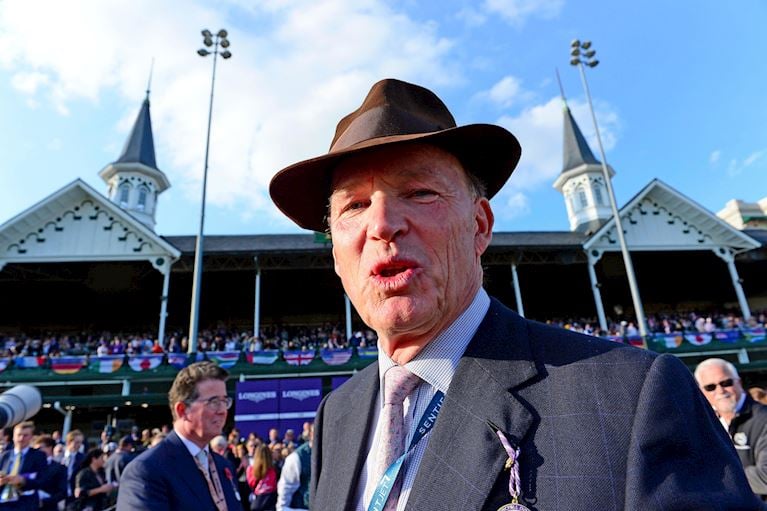 Every race was a step towards that goal. Champions do not run on a treadmill. It's more a question of peaking at the right time. Longchamps is Enable's Olympics. That is her end point – and a third gold medal.
Meanwhile the programme towards that target is carefully plotted and begins next Saturday (July 6th) at Sandown Park in the Coral-Eclipse. If all goes according to plan between then and the first weekend of October we shall see her run four more times. Then, as Gosden says, she will head off to make babies.
Explaining how he has mapped out 2019 for her, Gosden said: "She is in good form. We are happy with her. Ascot was coming a bit quick for her. Obviously the target is the first Sunday in October and the whole season is geared to that.
"I wasn't really keen to get her started in May or June. If she runs a big race at Sandown then you can look towards the King George and then York in either the fillies' or the International. That gives you six weeks into the Arc. That is what we have sort of pencilled in at this stage."
Her build-up has, says Gosden, not been dissimilar to a football team's pre-season training.
"You have to take your time bringing them back up to race fitness. As any football manager will tell you, some of the pre-season training is the most difficult training.
"Getting them physically right and mentally into the frame of mind you're looking for, for racing. I go quite gently with her on that front. She tends to tell me when to go forward which is probably the right way round."
A CHARACTER TO MATCH
Like footballers every Thoroughbred is different, with their own quirks and personalities. So, what sort of character is Enable?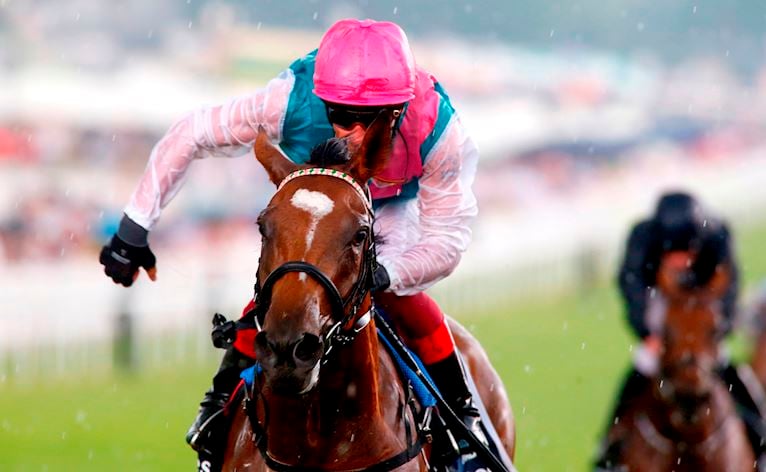 "She is a very relaxed filly during the winter but when you start training her she gets mentally into the zone and she is pretty on it," Gosden explains. "Like a lot of good athletes she is mentally competitive and you have to respect her in every way. It is her space what she is doing, you let her go with the flow.
"She comes out with the others but you just make sure things are to suit her around the place. She doesn't like to be in the middle of a string, she likes to be at the back, peeling off. All horses have their foibles and it is our job to recognise what they are and adapt accordingly to make the horse happy."
Gosden has been blessed with the quality of the horses at his disposal. Enable is up there with the very best – certainly the best middle distance. Success in France would catapult her to the very top.
"If she wins three Arcs she would have to be the best I've ever trained," he continues. "But it is a pretty tall order to say the least as there is always a new crop of good ones coming through.
"Obviously she would be the greatest mile and a half horse I've trained in my life and rather like these tennis players of a certain age whether it is Mr Nadal, Mr Federer or Mr Djokovic, she has that mental strength as well."
She will certainly need that mental strength if she is to create history in October but, as she has repeatedly demonstrated, when Enable is in the zone very little can stop her.
For the sports fan constantly seeking out the chance to see elite athletes in the flesh, Sandown Park on July 6th is one of the hottest tickets in town.