A YOUNG, ZESTFUL MURPHY IS PUSHING THE BOUNDARIES
BY MARK SOUSTER
From the breath of fresh air that is Bryony Frost, to the youthful zest and skill of Amy Murphy, the influence of women at all levels of racing is one of the most welcome developments in recent years.
Murphy is in only her third season in the training ranks, where at the age of 26 she remains the youngest exponent of her trade. Her profile has been raised by the exploits of Kalashnikov, the kind of statement horse every ambitious smaller yard needs.
His exploits in winning the Betfair Hurdle last year and finishing an emotion-sapping and courageous second to Summerville Boy in the Sky Bet Supreme Novices Hurdle last March at Cheltenham have endeared him to the racing public.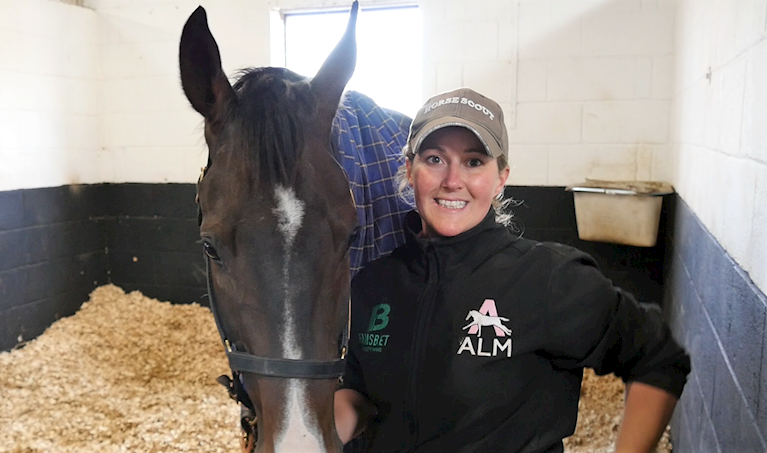 Amy's father Paul, who owns him, reserved the name years ago but had been waiting to use it. "He told me when I had the right weapon to let him know," Murphy explains, laughing.
FESTIVAL AMBITIONS
With less than four weeks until the Festival, Presented by Magners, Kalashnikov is being aimed at the Arkle. The six year old makes his reappearance tomorrow (Friday) in Warwick's equine flu-rearranged running of the Agetur UK Kingmaker Novices' Chase, now at Sandown Park.
After finishing second when odds on favourite at Kempton Park on 27th December, Murphy is confident that his preparations for March have not been impacted by the upheaval that has engulfed racing in recent days.
"It's been a very busy few days," Murphy said. "We vaccinated 90% of the yard last week. We have lost four runners this weekend. Kalashnikov was meant to run at Warwick in the Kingmaker but it got cancelled.
"I would love to have been going left-handed (with him) but we are where we are. But I'd rather give him a run than not. Touch wood he will be fine for Cheltenham. He normally bounces out of his races pretty well. We might have only one runner all week, but I certainly wouldn't swap him, that is for sure."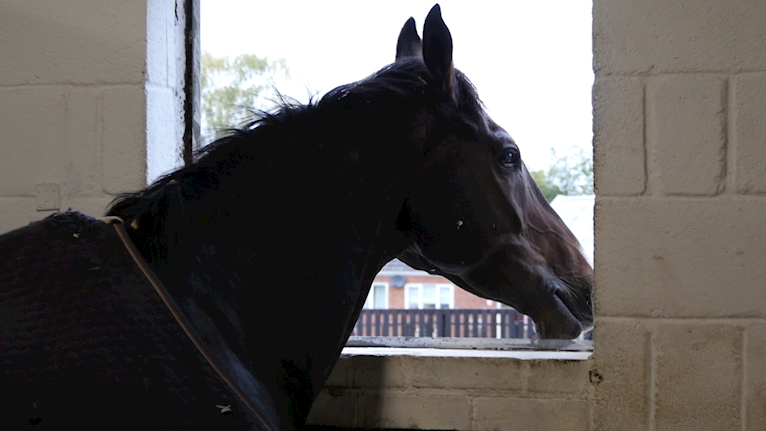 Last March you could only feel sympathy for the ebullient Murphy who came within a whisker of a Festival winner with her very first runner there.
The rollercoaster of emotions she went through during the race were captured by the cameras and made for gripping television, encapsulating the very essence of the sport.
"Coming to the last he wings it, looking like he has more in the tank. I felt so sorry for him. He got collared in the dying strides. You almost feel like he has run with his heart on his sleeve and didn't deserve to get beat. But Summerville Boy is a very good horse who's now beaten us twice.
"I was so proud of his performance. It was all very emotional. To be running second in the Supreme was phenomenal. He definitely came out of it a battle-hardened horse. It made a man of him.
"He learned an awful lot. As you saw from his Cheltenham run last year he gives everything. He will run through a brick wall for you every day of the week. His attitude is definitely his biggest asset."
LOOKING AHEAD
Almost a year on she has just landed her 50th winner of this season at Lingfield. Having settled into newly-bought premises in Newmarket, Murphy now has 60 horses in her dual purpose yard. Perhaps surprisingly only 12 are jumpers, an anomaly she is keen to address.
"I would like more jumpers," she continued. "It is bizarre really. We are where we are. The more jumpers we can get the better. I would love to be 50-50.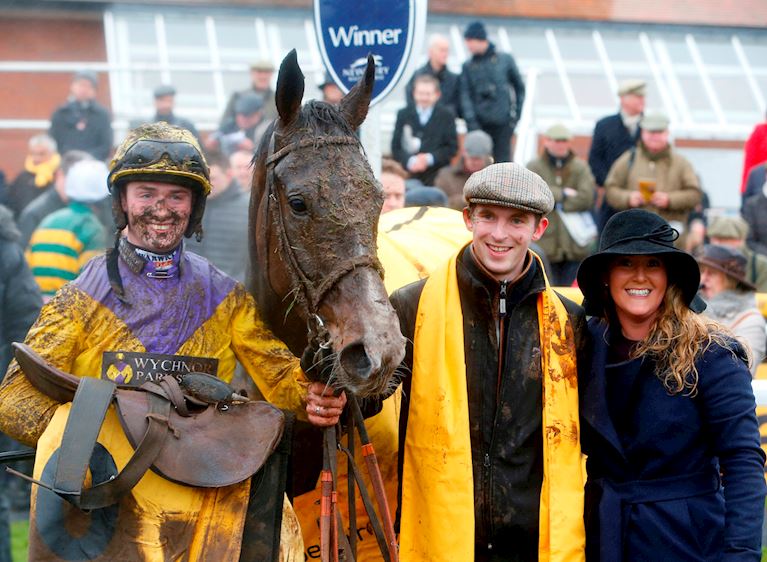 "Fingers crossed we will keep improving the quality of horses. In a couple of years' time, I'd like to have the quality of horses which can be competing every Saturday and which take us to the bigger meetings. It is about trying to attract the bigger owners who will have a nice Saturday horse to train.
"But you have to earn your spurs. It is a results game. You have to go out and prove yourself. It is not going to happen overnight."
That said, she can look back with pride at the rapid strides she has made since taking out her licence in August 2016. "When we started we had eight horses; Dad owned seven and I owned one.
"You have your eyes opened very quickly in this game. I think the main thing I've learned is to be patience. I am still learning as we are going along. Don't run the horse just for the sake of it; run it when its 110 % for the sake of waiting a week."
She admits it is all part of gaining experience and the desire, coupled with the exuberance of relative youth, to push boundaries as quickly as she can.
"It's hard work. I eat, sleep, breathe it, but I wouldn't change it for the world. It is brilliant."