MASTER FRENCH TRAINER ANDRE FABRE SAYS NEWMARKET IS THE BEST RACECOURSE IN THE WORLD
by Mark Souster
It's not just the leaves on the trees changing colour in Newmarket. As the weather turns autumnal the Home of Horseracing welcomes in the Gold Season, a time for trainers and racing fans alike to focus on an exciting crop of two year olds and allow themselves a glimpse ahead to next year.
Jump racing followers have already been mapping out the 2019-20 season, but Flat fans are just as excited by the promise of next spring and early summer and speculation is rife as to which juveniles will emerge from their cocoons to become the next stars of the sport.
One of those could well turn out to be Earthlight, trained by Andre Fabre at Chantilly in France. The doyen of French racing is bringing the son of Sharmardal to this Saturday's Juddmonte Middle Park Stakes, a race dripping with anticipation given the high quality of the field, one of the finest for many years.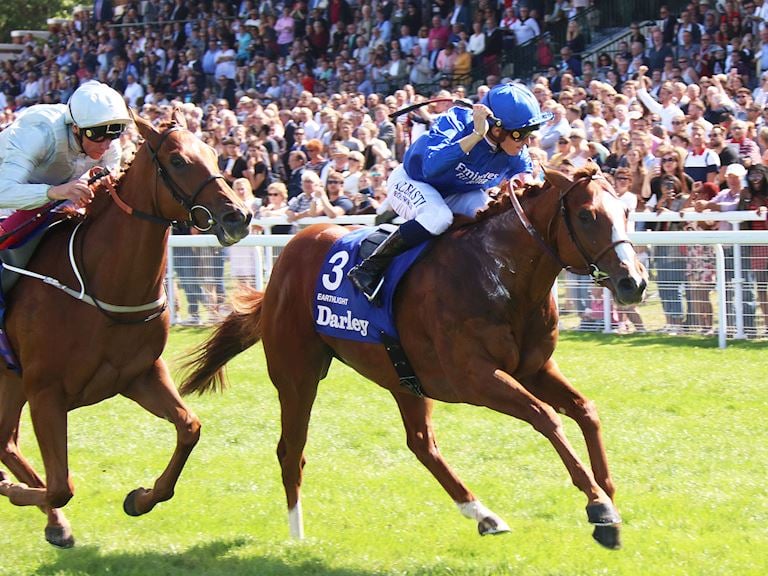 Fabre could not be happier with his colt's preparations or the fact that he is back at Newmarket. He is a confirmed anglophile where racing is concerned and his affection for the course is unbridled.
"I always think it is the best racecourse in the world," Fabre said. "The ground is always good. It is a very selective course and it is rare that a horse loses through being unlucky. It is superb."
Asked to reflect on some of the great moments he has enjoyed in a career which has seen him take each of England's five Classic races, he is reluctant to do so. "I prefer not to look backwards. I always want to look forwards," he continued.
That said, Fabre is too wise to look too far ahead, acknowledging that promise is not always fulfilled. "You have to remember they are just two year olds and there is a lot of change that can happen.
"So far he has done everything right without being too much under pressure. That is important. The plan is obviously to build him up for next year and the 2000 Guineas."
Since beating Raffle Prize in the Group One Prix Morny just on August 18th, Fabre says he decided to change his next target – but it was always going to be at Newmarket.
He explained: "Earthlight has kept his condition and form so Newmarket was an obvious target. I would have preferred the Dewhurst but circumstances make me switch to the Middle Park."
Are those circumstances Charlie Appleby's Pinatubo, rated this week higher than Frankel at this stage of their career?
"Exactly," he laughed. "I am not stupid. We can wait for that (meeting) for another occasion.
"Earthlight is not the most balanced horse. He carries his head a bit low, so his ability to handle Newmarket's undulations will be something that we will have to discover on Saturday. It is difficult because Earthlight is not a sprinter.
"He will face a couple of good sprinters but horses that will not go further than seven (furlongs.) or even six next season. It will be interesting and all the conditions are perfect for me."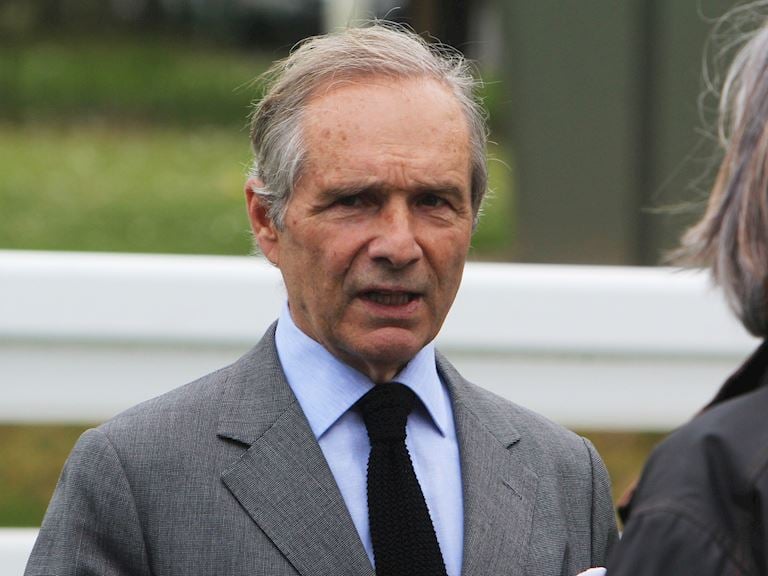 Fabre is careful not be drawn on how good Earthlight could be, but nor would he ever, he says.
"It is not a question I like to answer. I think he is a very good horse, but I don't rate horses. Like dogs they are our friends and we don't rate our friends do we?"
Fabre's exceptional record rivals any trainer in the world. A qualified lawyer and the son of a diplomat, he won more than 250 races as a jump jockey before starting training in 1977. Since switching to the flat in 1983 he has been champion trainer in France 27 times – and every year between 1987 and 2007.
He finally won the Derby at Epsom Downs with Pour Moi in 2011, having taken the Oaks in 1993 with Intrepidity, the 2000 Guineas with Zafonic the same year and in 1995 with Pennekamp, the St Leger with Toulon in 1991 and the 1000 Guineas in 2014 with Miss France.
He could be forgiven, at the age of 73, for allowing his zest for racing to dwindle a little. Not a bit of it.
"The passion remains, obviously, because I would not be here otherwise! Year after year we discover new horses, new things, new pedigrees and new races which are changing and we have to adapt. It is fascinating. It is what we live for."
Who knows how good his latest discovery will turn out to be? We'll have to wait patiently.