HUGO PALMER REVEALS WHY NEWMARKET'S OPEN WEEKEND IS A UNIQUE CHANCE TO CREATE NEW RACING FANS
by Mark Souster
Imagine being able to go behind the scenes at Manchester United, Liverpool or Arsenal and meet the stars face to face.
Even in an age of fly on the wall documentaries and access all areas social media content it's rare for sport's elite to throw open their doors to the public. That, however, is exactly what some of Flat racing's top trainers and jockeys are doing this weekend.
Newmarket's fifth open weekend - now named in honour of Sir Henry Cecil, the late and legendary trainer of Frankel - showcases the very best the headquarters of British Flat racing has to offer.
Twenty-two trainers are opening their yards including Hugo Palmer, Roger Varian, David Simcock and Amy Murphy and the public is invited in to witness first-hand what makes a stable tick and to greet some of the equine stars of the sport.
Sir Mark Prescott has also agreed to invite people in after Charlie Fellowes, the organising chairman went clean shaven for a year to win a bet with the veteran handler, known as a stickler for etiquette and decorum.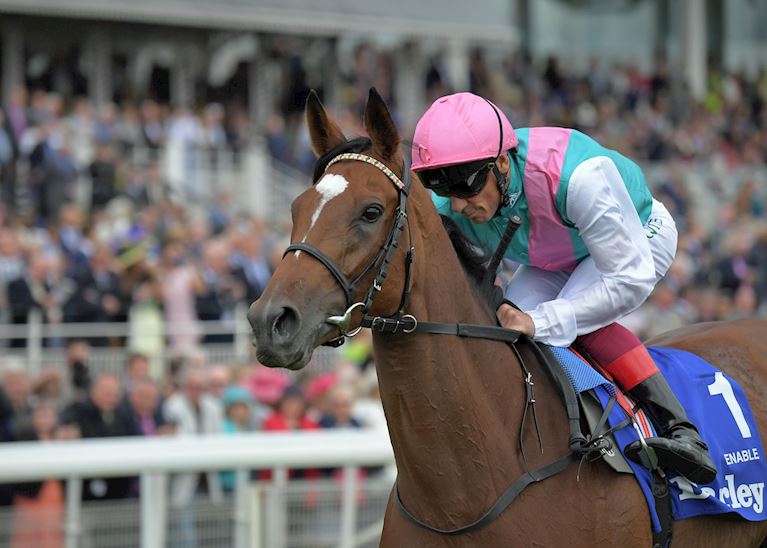 Elsewhere John Gosden will oversee a training exercise by the phenomenal filly Enable, the world's best horse who next month will be chasing a triple success in the Prix de L'Arc de Triomphe, and last week's St Leger winner Logician.
Gosden will be joined by William Haggas and Sir Michael Stoute on Warren Hill. There are also a host of other initiatives designed to entertain the public and raise substantial sums for charity.
For Hugo Palmer, who is on the organising committee, this Saturday and Sunday is a huge opportunity to make the sport more accessible and to reach a wider audience. He admitted: "Racing is a sport that is sometimes perceived as being elitist, aloof and out of reach of the general public.
"A lot of the stars – that is to say the horses - are owned by people who live in their own stratosphere. That is the same with a lot of sports, such as football and rugby when you never get the opportunity to go and meet the stars, to go to their training ground look and behind the scenes.
"At the Newmarket Open Weekend, these stars of our game are all there for everyone to see. The stars of our game are not the trainers or the jockeys. They are the horses. The rest of us are the supporting cast. It is open house for people to meet the horses, trainers and the staff who ride them every day, who are the engine room of the industry and make everything worthwhile.
"It is a remarkable opportunity for racing fans and also sports fans. You don't get this at other sports. Wimbledon don't say 'we have an open day and you can have a look at what is in Roger Federer's bag and talk to him about how big a bite of a banana he takes at half time'.
"Any question you want to ask, people can come and ask on these days. No-one will think they are a fool. They can talk to all these trainers, ask the questions you might have always wanted to ask but were perhaps afraid to.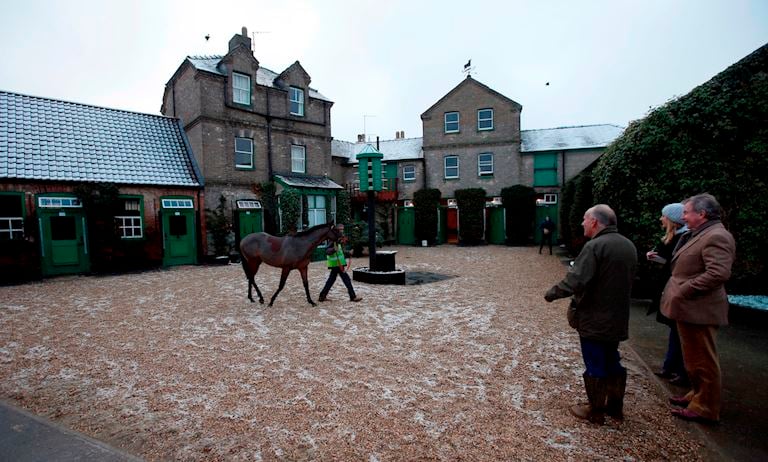 "It is a great opportunity for people to come and be involved and for racing to give something back and raise an enormous amount of money for charity.
"Newmarket is the headquarters of world racing and that cachet does make a difference when it comes to people supporting this weekend. There is a lot going on."
Funds raised will go towards to supporting the development and welfare of young people working in the racing industry. The beneficiaries will be Racing Welfare, Racing Centre and the British Racing School.
To date more than £250,000 has been raised through the Open Weekend with the prospect of much more to follow.
To get your tickets visit: https://www.thejockeyclub.co.uk/newmarket/events-tickets/cesarewitch-trial-day/the-henry-cecil-open-weekend/