Cieren Fallon has enjoyed a rapid rise to becoming one of the best young talents in the saddle...
by Mark Souster
Sport has an incredible knack of throwing up incredible stories which defy belief. In the case of Cieren Fallon you could be forgiven for thinking it was pure fiction.
Less than two years ago the 20-year-old had never even sat on a racehorse. Now he is on the verge of becoming champion apprentice. To go from fledgling jockey to would be king of this year's young crop is such a short space of time is remarkable.
As if to emphasise the point, but seemingly scarcely believing it himself, Fallon reveals: "If you count up the time I have actually been race riding it is only seven months. And now I'm in the position riding for the likes of William Haggas, John Gosden, Mark Johnston, Saeed bin Suroor, and others and some great owners.
"It is a real shock to the system but it is a good shock. Hopefully it will continue for the rest of the year and beyond."
Being the son of a brilliant jockey – dad Kieren Fallon was six times British champion jockey and a three-time Investec Derby winner - means mother nature may have given him a head start.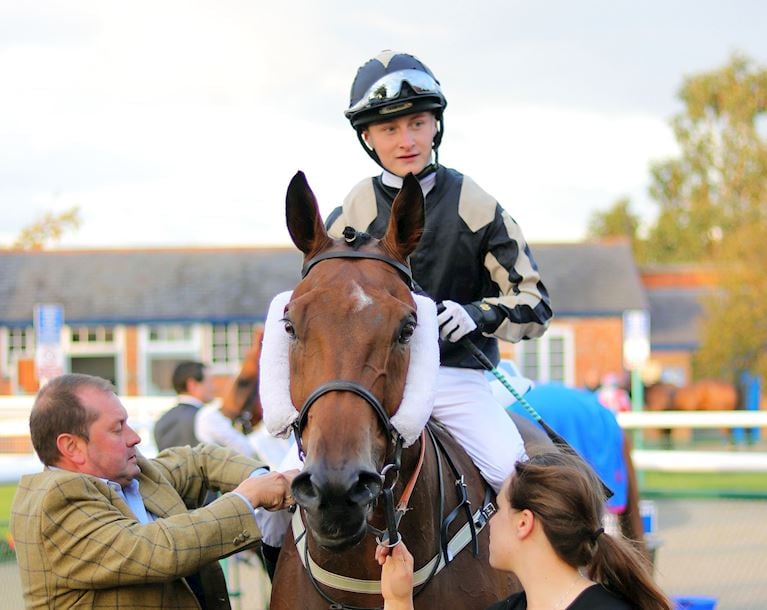 But making the most of your opportunities with the right mind-set separates the wannabes from the achievers. Racing is littered with examples of apprentices who, for a myriad of reasons, never quite kicked on once they had ridden out their claim.
Fallon, however, does not intend to be another statistic. "Having a famous at the start gave me a few more chances. But you have to make the most of them," he continues.
"You have to grab them. There's a lot of hard work put in behind the scenes which people don't see. Natural ability has an advantage but it only takes you so far. The work ethic I have I don't think many people would come close to. Lot of kids who come and go. That's not me. I want to come and stay. I want to be up there with the best jockeys in the world."
The circumstances surrounding his decision to become a jockey are as astonishing as the meteoric rise to the top he has enjoyed.
He explains: "I literally woke up one morning and decided I would do it. So I rang my Dad, he said, 'Yeah' and off I went to Newmarket (to the British racing school)".
When his parents split up, Cieren moved to Wigan with his mother. He continues: "Horses were never available to me. (As a boy) I played rugby league, union, football, and I ran. I did just about every sport except riding.
"I knew I was going to do something in sport in my life but I didn't know what it was going to be. I was in a football academy in Wales. I ran for north Wales. I was a fly-half in (rugby) union, a fullback in (rugby) league and in football a central attacking midfielder.
"But that morning I literally woke up and knew that was what I was going to do. It was really strange."
At the time Cieren was also a personal trainer at a gym and weighed 9st 6lbs. Now he weighs 8st 2lbs. "The lowest weight I have done is 8 stone. It wasn't a struggle to lose the weight. I had a lot of muscle on me so I knew what I needed to lose and from where.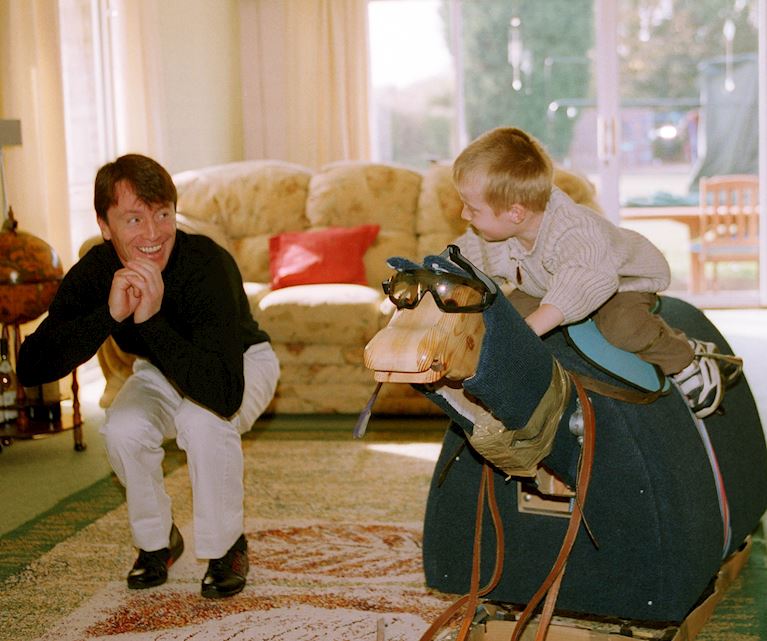 "Mentally I am very strong and positive. I know what I want and focus on that. Once I make my mid up on something that is it."
After racing school he joined William Haggas as a rookie rider. "I called Mr Haggas myself. He was away in Dubai so I had to wait until he returned a few weeks later. He got back to me I went to see him on the Sunday and I started work the next morning.
"Mr Haggas has looked after me very well. When I first started he put me on the hack and the quiet horses. Then I slowly progressed."
The term "slowly progressed" is something of an understatement. He rode his first winner last August. "By end of the year I had had about 20 rides and four winners. It was a really good start to my career.
"Then Mr Haggas suggested I go to Australia so I spent three months there over the winter and this year has been amazing. It's taken off really well. The plan was just to build, ride at a lot of the tracks and extend my connections and the trainers."
Becoming champion apprentice was not part of the original plan. But he is the bookies' favourite and leads nearest rival Sean Davis 37 wins to 34 (as of September 12th).
"That would be a bonus," he continues. "This season was about building connections and relationships, learning how to ride and how to ride the different tracks. That has still not changed. I was about 14 winners behind Sean earlier this summer. But then I had 16 winners in a month."
Last Saturday provided his biggest success to date on Time to Study for Ian Williams in the Old Borough Cup Handicap at Haydock Park.
So what of the immediate future? "Nothing has really changed. It is all about building those connections for the future. There are so many kids who do really well as an apprentice but then really struggle afterwards as they don't have the connections. But there's not many trainers I haven't ridden for. Even if I do ride out my claim I am pretty sure I will still get their backing."