CAN A FESTIVAL FAIRYTALE REALLY COME TRUE? Paisley Park's owner Andrew Gemmell reveals why horseracing is the perfect sport for blind people
by Mark Souster
When Andrew Gemmell was growing up, his imagination was fired by a love of sport and commentaries, not least of cricket and England's Test matches, which he would listen to as a boy at boarding school.
Having been born blind, the radio was his connection to an outside world about which he was passionate, but frustratingly removed. That in turn led to football and a lifelong commitment to West Ham United, which subsequently evolved into an ardour for racing.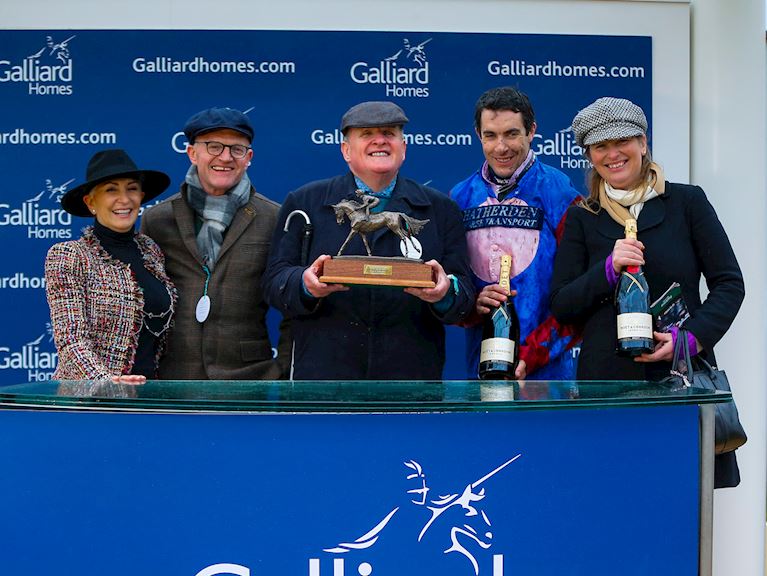 His nascent interest was prompted by surreptitious bets placed on his behalf by a schoolmaster and by the stirring performances of the likes of Lester Piggott.
It has morphed over time to ownership and the real chance of winning one of the blue riband races at the forthcoming Cheltenham Festival. His horse is Paisley Park, the race is the Sun Racing Stayers' Hurdle, for which the seven year old is the 7-2 favourite.
PUNCHING IN THE BIG LEAGUES
It is the sort of fairytale which makes sport and racing in particular so special and emotional, the chance for the proverbial little man to tilt his lance at one of racing's glittering prizes and come out on top.
"I love racing – the general environment, the thrills, the excitement. It is just different. It is a sport for blind people; it is very accessible because you can hear the commentary," Gemmell said.
"In cricket I listen to the radio, at football matches I have a mate who commentates for me, with racing I can pick up (what's going on) on the tannoy. I like to be stood down by the rails so I can hear them come by me. I love to hear the horses galloping by me."
Paisley Park is named after the singer Prince's recording studio in Minnesota and the owner celebrated like it was 1999, along with trainer Emma Lavelle, when the horse provided her and Gemmell with a first Grade 1 when taking the Long Walk Hurdle at Ascot in December.
Victory in the galliardhomes.com Cleeve Hurdle on Trials Day at Cheltenham cemented the gelding's burgeoning reputation. "His only bad run was on Gold Cup Day last year when the ground was atrocious," Gemmell said.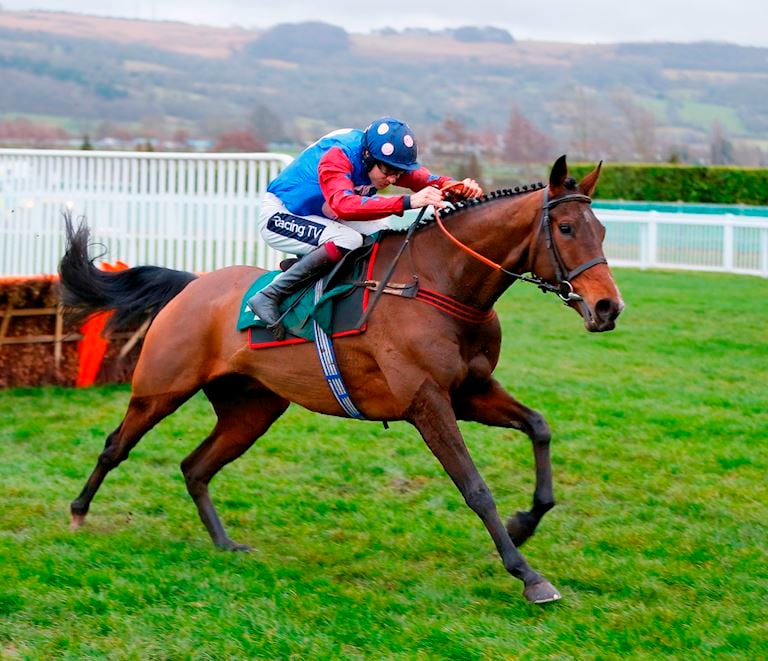 "It was really reassuring to see him win (the Cleeve) the way he did. I was really very nervous. But when the commentator said, 'and Paisley Park is zooming clear', I couldn't believe it. I was so excited I was thinking 'we are on our way now; we have only 47 days to go now (to the Festival)'."
A TRUE INSPIRATION
Being blind has not prevented him from enjoying a fulfilling life travelling the world and, nor has he let it define him.
"Andrew hasn't had as easy a start in life but it has never stopped him from doing what he wanted to do," Lavelle, who trains near Marlborough in Wiltshire, said.
"He can get so much out of racing – the commentaries are fantastic, the feel and touch of the horses, being around the horses. When they are on the gallops you can feel the vibration in the ground as the horses go by. The horses respond to him. Paisley Park loves him. He will just stand there and let Andrew pat him.
"There is that special bond. Andrew knows every single person in the yard. He is part of the furniture. His voice recognition is phenomenal. He is an amazing man and a massive supporter of racing. Ascot was a day we will never forget. Whatever happens, he will always be our first grade one winner."
Gemmell, now in his 60s, has been in ownership largely in syndicates for more than 20 years. Four years ago he told Lavelle he was keen to buy a three year old store and would pay up to £100,000.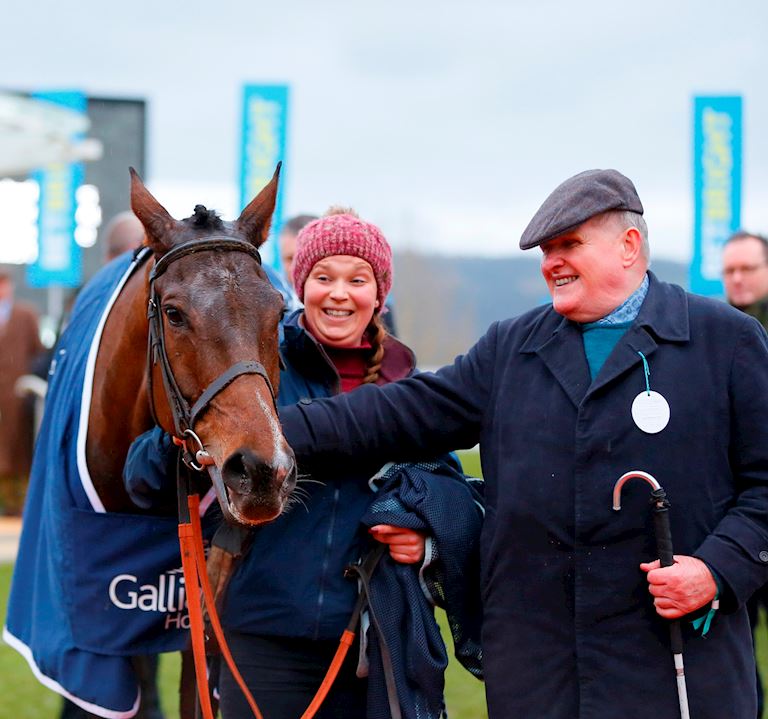 Lavelle found Paisley Park at Goff's sales in Ireland. She paid £60,000 which has proved to be a bargain, although it has not always been plain sailing. After his debut in a bumper at Warwick he developed colic and almost died.
"For a month we weren't sure whether he was going to make it," Lavelle continued. "He came home skin and bone. He looked so poorly. He hadn't been able to eat. But we got him right."
A CONNECTION LIKE NO OTHER
Paisley, says Gemmell, means the world to him. "He is a gentle horse with such a nice manner. He was very ill, a couple of years ago after his bumper. He has got over that, come back and achieved all these victories. It is fantastic. It would be special – the thought of winning one of the blue riband races at Cheltenham. It is just inconceivable, but it would be marvellous.
"Before a big race my over-riding sense is one of real tension. When you hear them being called onto the course you almost want it to be over. Then when they are off you hear the roar, it is amazing."
Lavelle added: "Andrew is living the dream. This is why you get involved in racing, to find a horse that is as good as Paisley Park.
"To win would mean so much. It is so hard to win there. They are the best of their generation coming in. To win a championship race would be wonderful. It would be extra special for all of us if he could go and win, but especially for Andrew. The celebrations would go on a long time."