BARRY GERAGHTY ON DEFI DU SEUIL, THE BUZZ HE STILL GETS FROM THE FESTIVAL AND WHY HE'S NOT THINKING OF RETIREMENT YET
by Mark Souster
No jockey will line up at Cheltenham next week with more winners to their name than Barry Geraghty.
It is a measure of the esteem in which he is held that more than 20 years into his career, he remains one of the most popular jockeys in the business on either side of the Irish Sea. He is also one of the most successful, not least in terms of the Festival™ presented by Magners.
With Ruby Walsh joining the recently retired club, Geraghty is the most prolific winner at Jump Racing's Olympics still riding and, with the quality of rides at his disposal next week, his could easily rise from 38 to 40 – equivalent to one for every year of his life. It is an extraordinary tally.
Before looking at his booked rides for the four day extravaganza, it is well worth noting just how remarkable his trophy haul is. He has won each of the Championship races at the Festival – the Unibet Champion Hurdle three times, most recently in 2018 with the now sidelined Buveur D'Air.
The Betway Queen Mother Champion Chase has fallen his way a joint-record five times, aboard such great names as Sprinter Scare and Moscow Flyer, who 18 years ago provided him with his first Cheltenham success.
Even at the age of 40 his enthusiasm for Cheltenham is as strong as ever, no doubt inspired by the sheer quality of mounts he has to look forward to. "It feels like it does get more exciting every year, but I'm not sure it can," he says. "It is really hard to match. It is a great buzz - the anticipation, the excitement."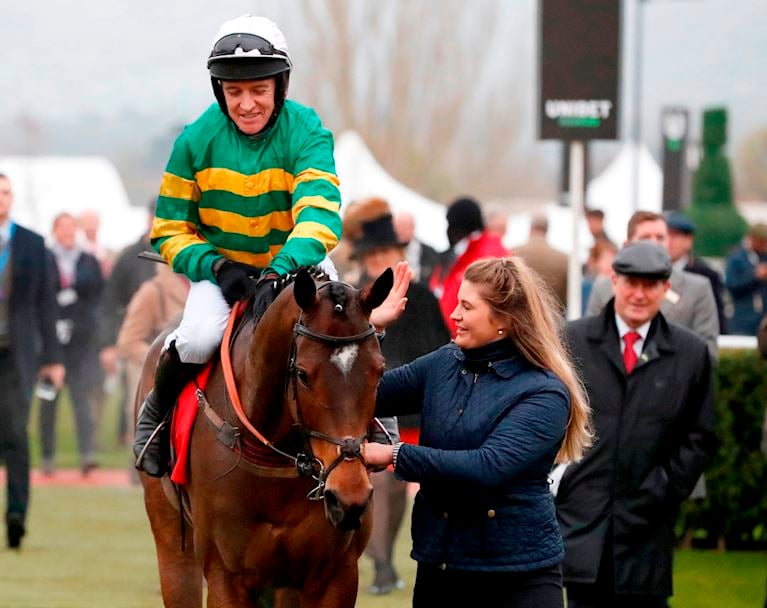 Top of a mouth-watering list of prospects next week is Defi Du Seuil, a horse who he believes in time could stand comparison with the mighty Moscow Flyer and Sprinter Sacre. Some accolade.
"You'd hope to think he could get to that level," he continues. "He is shaping up pretty well and hopefully he will be as good as those boys in time. He is definitely going in the right direction. But we will have a better idea after next week. It looks to be as hot a Champion Chase as there has been for a long time.
"After (winning) the Tingle Creek and the Clarence House, he can do no more than he has done to date. But he is facing some stiff opposition. Altior is no slouch. He might be getting on in years but he is top notch."
Next Tuesday he has Epatante in the Champion Hurdle. "She is classy. It was a great performance at Christmas at Kempton on soft ground so you'd like to think the going won't be a major issue for her. People might think it's not the strongest Champion Hurdle ever but it takes a lot of winning and I think she is a worthy favourite. Fingers crossed she can get the job done."
Epatante is one of five in the race from Nicky Henderson's Seven Barrows. "Nicky is a master," Geraghty continues. "He is brilliant with fillies and in terms of getting them ready for Cheltenham no-one does it better. She is definitely in the right hands as regards a trainer. I sat on her yesterday morning (Wednesday) and schooled her over 10 hurdles and she went really well."
Champ, who lines up in the RSA Chase is another who impressed in the midweek spin. "He schooled really well and I'm looking forward to him too. He had jumped well up to the point of falling (last time out at Kempton) but that happens to a novice and you'd like to think he has learnt from that."
Other stand-outs are the two novice hurdlers Chantry House and Sporting John for Philip Hobbs. "They are two very smart horses. They will be stepping up in grade at the Festival but they do feel like good horses for the future."
Talk of the future brings us to his own situation. When he broke his leg badly last year racing fans wondered if he had the appetite to continue in the saddle. However, he is adamant that retirement is the last thing on his mind.
"Forty is the new 30," he laughs. "I'm in good shape. I run a good bit, I do a good few weight sessions and everything is good. Fingers crossed it will stay that way and we get a clear run next week."
The likes of Walsh, Noel Fehily and Leighton Aspell have all called it quits over the past 12 months, but Geraghty says it is all about individual choice.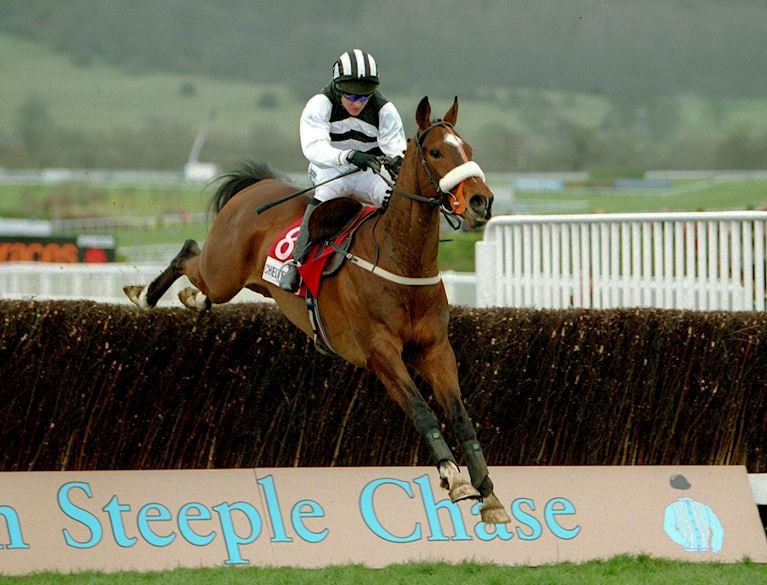 "Dicky (Johnson) is going on as hard and as strong as ever and he is pushing on 42. It is a personal thing and I'm certainly going to keep going for now anyway!"
He has a last word for the legendary JP McManus, one of racing's great benefactors and by whom he is retained and who owns the aforementioned big three, Defi Du Seuil, Epatante and Champ.
"He is brilliant for the sport and a brilliant man to ride for. I am very fortunate. He knows the game inside out and the ups and downs and has a great understanding of it. He is the biggest supporter in the game.
"The number of trainers he supports in England and Ireland at all levels is incredible. He gives those smaller trainers the chance of training a potential superstar. His heart is so in the right place."
Much the same can be said of Barry Geraghty.