RELUCTANT HERO DANNY TUDHOPE WON'T ALLOW HIMSELF TO DREAM OF BECOMING CHAMPION JOCKEY YET
by Mark Souster
Danny Tudhope has spent almost half his life becoming an overnight sensation.
The 33-year-old Scot based in North Yorkshire has been the revelation of this Flat season, banging in winners the length and breadth of the country.
As of Wednesday morning (July 24th) he leads the Stobart Flat Jockeys Championship by seven from nearest rival Oisin Murphy. Last Saturday he rode five winners, three at Ripon and a double at Doncaster, his best ever single day haul.
Tudhope's strike rate of winners is just as impressive - one in four - and bettered only by Frankie Dettori. He admits he has surprised himself with what he has achieved so far. "I had no targets really," he said.
"Just to have another good year, stay injury free and keep fit. If it was as good as last year I would be happy. Things have gone well."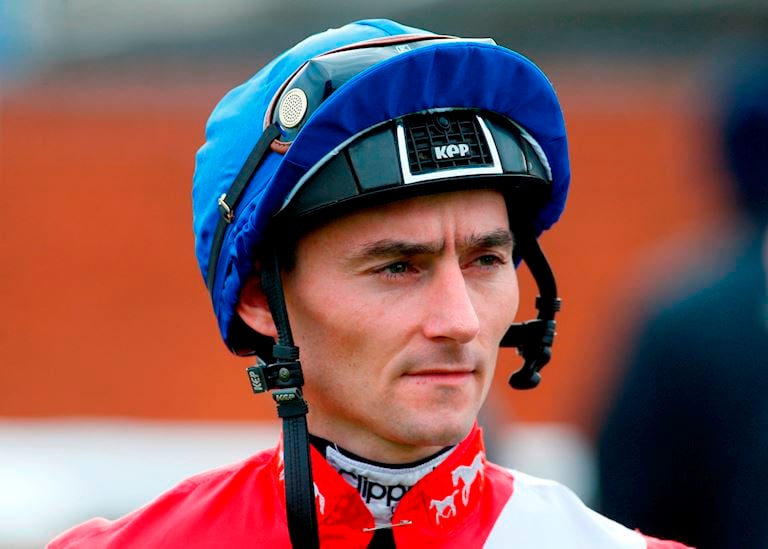 If he does go on to take the title he will be one of the more reluctant heroes. He is a shy man, one not fond of the spotlight but accepts it is something increasingly he is going to have to get used to.
"It is just the way I am. I don't really like the limelight. But you have to be in it at some point and I have to get used to it. It doesn't come naturally to me at all. The more winners though the more the profile will rise."
For those who did not know Tudhope at the start of the season, his exploits at Royal Ascot propelled him onto centre stage. He rode four winners from 11 rides at combined odds of 23,399-1.
"Ascot was a very good week. I didn't expect it to go that well," he continued. "You can only get better by riding at the big meetings.
"For a northern jockey, I think it's harder. Most of the big meetings are down south. When northern jockeys go down south, it takes a while to adapt. Look at Ascot. It's a difficult track to ride, especially when you're up against the top jockeys."
His achievements out of David O'Meara's yard, where he is stable jockey, and with fruitful partnerships struck up with William Haggas and Sir Michael Stoute have opened doors. "The opportunities have changed. I am getting better horses and more rides."
That has focused his mind on a genuine tilt at the championship. "I've put myself into a position where it would be silly not to give it a go," Tudhope added. "I'm not going here, there and everywhere just to ride anything. I'm going to pick and choose what I ride and if it happens, it happens.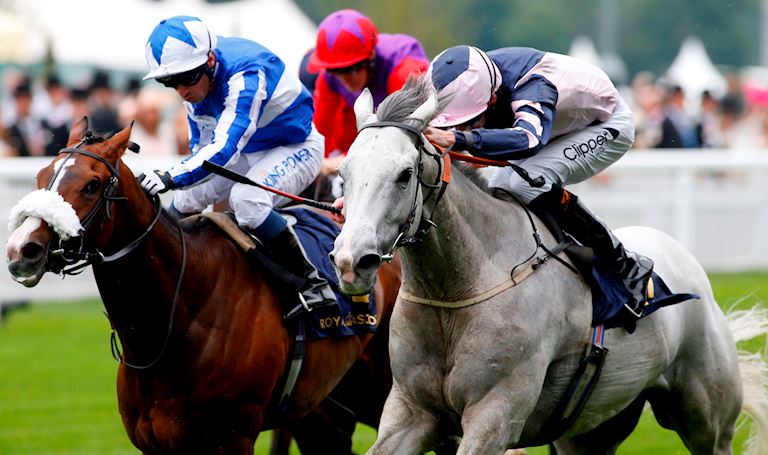 "I am obviously in front but there is a long way to go. What will be will be but I will give it a shot. I think it will be hard for me to do though. But you never know."
Such a glittering prize following such illustrious names as Sir Gordon Richards, Lester Piggott and the aforementioned Dettori could not have been further from his mind when, as a reluctant 16-year-old schoolboy from Irvine in Ayrshire, he quit education unsure of what he would do.
A careers advisor pointed him in the direction of the Northern Racing College in Doncaster. It has been the salvation for many a young man and so it proved for Tudhope.
"I am a great example (of what they do to help young people.). I wasn't very well educated at school. I didn't enjoy going to school. I learned to do something different and a totally new career. I would never have thought I would be where I am now. I would never have imagined this. But it is what you make it to be.
"I hope I might be able to inspire people to follow my path. I really hope so. I have shown what can be done. It is a good life when you get into it."
Three young children - a stepson aged 11, and two girls of seven and four, keep him grounded, as if he needs it. "They follow me, they enjoy it. The kids have ponies and I mess around with them. My stepson absolutely loves it. He watches me all the time. He is getting very interested.
"My family are very proud of me. Dad was at Musselburgh on Tuesday. When I'm at Ayr and Hamilton they come and watch."
If Tudhope is crowned Champion Jockey come October there will be no prouder family in the land than his own. And with some justification.
Again though, Tudhope's feet are firmly planted on the ground. "There are still three months to go. That's a long time. I don't allow myself to think about it. I will just carry on doing my job to the best of my ability."