TRAINER PETER BOWEN ON WHY HE LOVES MARKET RASEN, HIS HOME FROM HOME
by Mark Souster
'Horses for courses' is a phrase which transcended racing and entered our everyday lexicon decades ago.
No one, it seems, has found an appropriate equivalent for trainers who have a fondness for a particular track. However, if Peter Bowen's love affair with Market Rasen is anything to go by perhaps they should.
It might be a 600-mile, 13-hour round trip from home, but he loves the place. "It's been a very lucky hunting ground for us," he says. "Some places are good for you, some aren't. Taunton is never lucky for us. But we've had some good times at Market Rasen."
And on Saturday he is back for more as he aims once more at the Betway Summer Plate, a race he has won six times in the past, most recently last year with More Buck's.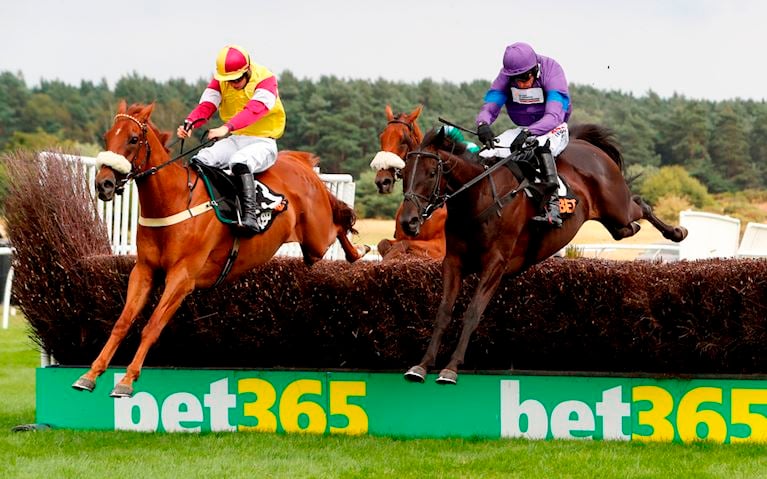 Staley Home was his first in 1997, a horse whose combined successes that year landed a prize from Channel 4 which enabled Bowen to pay off his mortgage.
Being based in the far reaches of West Wales, Bowen is used to travelling gargantuan distances. He reckons he clocks up 130,000 miles a year and has to change the horse box annually.
"I don't mind travelling anywhere when there's the right race for a horse. I'd rather go a couple of hours extra for that than travel up the road and be in the wrong race."
It may seem strange and out of place to have Jumps racing in high summer, but it is the bread and butter of the game and important for trainers like Bowen who turns out winners no matter the conditions or the time of year.
He more than holds his own having won the Scottish Grand National, the Bet365 Gold Cup and the Topham Trophy in an impressive career.
He has won ten races this season - a tally which could be much higher when you consider he has had 17 runners up. Still it all helps the prize money, which currently stands at more than £150,000. "I can't complain too much," adds Bowen, whose 50 box yard in Little Newcastle is full.
Market Rasen's Summer Plate Ladies Day is a highlight for the track and Bowen has three runners in the feature race. Henryville, Lord Bryan and More Buck's, last year's winner who will be ridden by James, the youngest of his three prodigal sons. "More Buck's has been primed just for that race," he says.
James now 18 is with Nicky Henderson at Seven Barrows. He sprung to prominence when he became the youngest winner - at the age of 16 - of the Welsh Grand National on Raz de Maree 19 months ago and has not looked back.
"He has bought a house near there and will be riding out there three days a week," Bowen continues. "Nicky has been very good to him.
"Mickey, (the eldest) is successful training the pointers, and assists me over the summer, and Sean is freelance, but I think he will ride more for Harry Fry."
Bowen Senior is the proudest of fathers. "I wish I'd had three more of them," he jokes. Each was home schooled from the age of 14 such was their aversion to studying anything except the form.
They learned most from watching the top jockeys Bowen put up on his horses, soaking up what they said, learning and absorbing every aspect of race riding. The only television they've ever watched has been the racing channels.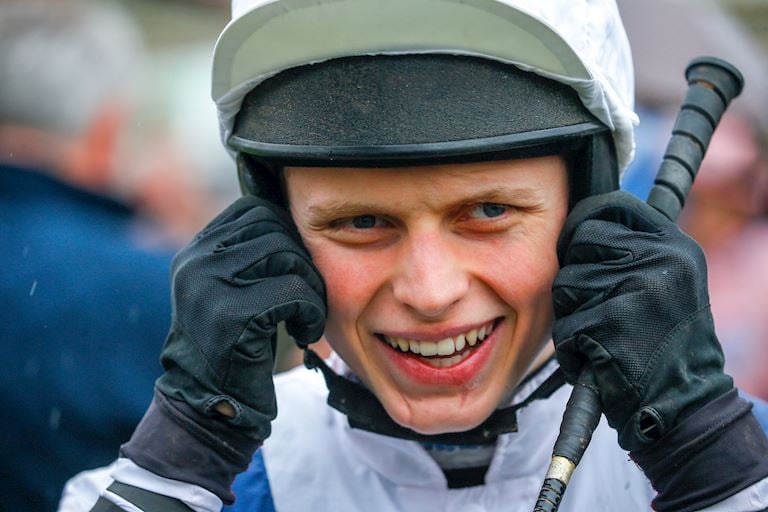 "When the boys had little ponies they would race each other all day. In the school holidays I used to feel sorry for the ponies. They'd gallop all day, up and down up and down. Then they'd time each other, then put out little jumps on the gallop."
As well as encouraging and supporting them Bowen ensures his boys stay on the straight and narrow.
"There are plenty of lads standing on the streets, smoking drugs, smoking and drinking. I've brainwashed them from when they were born! No tattoos, no earrings, no drinking, no smoking, no drugs. I've drummed that into them ever since they were this high," he says.
Bowen is self-made, a trainer who started out with nothing but by dint of sheer hard work and with a shrewd nose for a bargain has built up a successful yard. He can scent a good deal.
"The jumps market has gone berserk with big owners with unlimited funds. What we do, we will see these horses which go through the ring at £300,000 and the next thing they're back in the sales having lost their way for say £20,000.
"We buy a lot of them. When a horse loses its way there is a reason why. There are bargains out there. It is just finding the right horses and knowing you can fix them. Sometimes you're better off buying off the big trainers because they're the ones with the best horses. Maybe they've lost their way a bit and so we try and buy them. It can take you a while to work it out."
It is a skill he has mastered to a tee and promises to reap rich rewards in the seasons ahead. For the meantime though it's all eyes on the prize at Bowen's home from home, Market Rasen.