THE OWNER, SPONSOR AND RACING FANATIC PROVING THE EXCEPTION TO THE BUSINESS AND PLEASURE RULE
by Mark Souster
There is an old adage that business and pleasure should not be mixed. But for Mark Woodhouse that need not really apply. And for good reason.
In fact it would be almost impossible not to. Woodhouse, for whom it seems life should be enjoyed whilst also working hard, was until this year the Chairman of the eponymous and highly successful independent family brewery chain Hall and Woodhouse.
Their flagship product is Badger beers. And they sponsor the feature race at Wincanton on Saturday which he and Tessa his wife have won for the past two years with Present Man, trained by Paul Nicholls and ridden by Bryony Frost.
On Saturday they attempt an unprecedented third successive win in the Badger Beers Silver Trophy. Regardless of the outcome it is just the type of story which goes some way to explain the popularity of the Jump racing and those involved in it.
The brewery's involvement in the race on Saturday is, in fact, the oldest unbroken sponsorship in Jumps racing, eclipsing Hennessey who withdrew their backing of the sport two years go.
If the Woodhouse family - Mark and Tessa - were to complete their hat-trick then one cannot imagine the scale of the celebrations.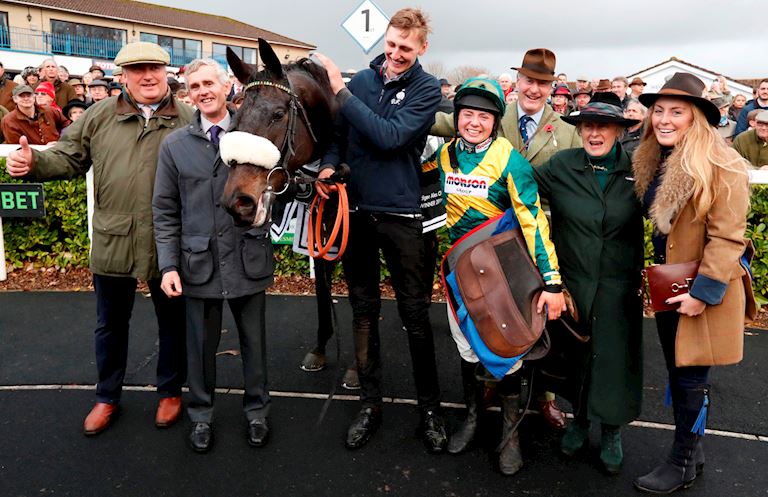 The original Ansty brewery in Blandford in Dorset, was founded in 1777 and goes back seven generations. It was consolidated through marriage of a Hall and a Woodhouse in the 19th Century and has since metamorphosed into the regional powerhouse it is today, with almost 200 pubs and bars around the south west of England.
Woodhouse, elected as a Member of The Jockey Club in 2002, began his working life with a short service commission with the Queen's Royal Irish Hussars before, at the age of 24, returning to the family fold and a place in the business which had to be earned, not bestowed as a matter of right.
His uncle was a director at Wincanton Racecourse and he himself went on to become Chairman for 11 years. "Wincanton used to race on a Thursday and the farmers market at Yeovil was held on the same day. All the farmers came racing and what they wanted was plenty of beer," Woodhouse says, by way of explanation.
"In 1962 my aunt and mother persuaded my uncle and father respectively that we ought to sponsor a race at Wincanton. The first was due to be run in December 1962, but because of the bad winter the course was frozen and no racing took place for two months in the country. The race was run the following March and so we had two Badger Chases in 1963. This year is the 58th running."
Woodhouse enjoyed point to point racing and has ridden four winners, three under his own steam and a fourth "when my mother was five months pregnant. They didn't take pregnancy quite so seriously in those days!"
He also rode in Germany when stationed at Paderborn and dabbled in horses. A more concerted approach to ownership began around the turn of the millennium after his body told him that perhaps he was getting on a bit for riding and hunting. "Too old, too fat and too frightened in no particular order," is his explanation.
The first horse he owned had his career cut short by a foot injury, but the silver lining in the Woodhouse cloud appeared in the shape of a horse called Rigmarole, which Nicholls had suggested he buy. Eight races later he had won the Bula Hurdle at Cheltenham – now the International - beating odds on favourite Rooster Booster.
Woodhouse remembers it well. "Choc Thornton was on him and he won a cosy length and a half, beating Rooster Booster the reigning champion hurdle winner. That was at 33-1. There is an oil painting depicting the glorious moment in one of the flagship pubs in Bath."
Nicholls was also the source for Present Man as Mark and his wife sought a horse who might be capable of winning the 'family' race.
"This is the fourth consecutive year he has run," Woodhouse adds. "The first time he was pulling so hard he took the second by the roots and dumped him unceremoniously.
"Then Bryony got on him as the stable conditional. Luke Harvey and Matt Chapman (of ITV Racing) both said he had no chance! That first win was pretty amazing. Last year was a complete fairy tale because we buried my mother the day before."
Of Frost he is unstinting in his praise. "Bryony is just a great talent," he continues. "She can see a stride about half a mile away. She is a real class act. Last year she was a bit nervous before she was due to appear on ITV at Aintree as a pundit.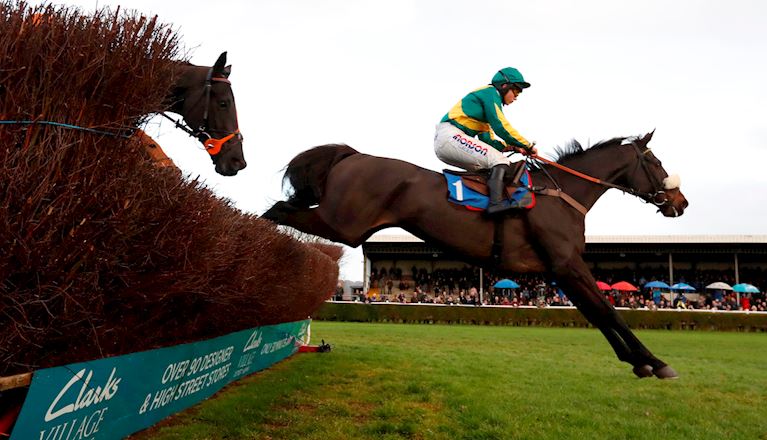 "I told her, 'Us mere mortals have to think before we open our mouths. When you open yours pearls of wisdom flow out'. When she finishes riding her obvious next role will be in the media. She is brilliant at it."
A third success would mean an enormous amount, for both business and family reasons. "We will be taking nearly 600 people to Wincanton on Saturday. We will have 470 from our team who work at the Brewery and from business partnerships and managed houses. Then 100 family and friends. We will be mob-handed.
"It would be awesome and make family history. But we have to be realistic. We have had two wonderful days in the last two seasons. It would be a tough ask. But he always runs a good race and is a lovely horse.
"We worship the ground he walks on. We love having him at home. He is a lovely character. Tessa adores him. He is just fabulous. "
If he is to defy the odds again come Saturday afternoon then no doubt the sponsor's product will flow freely. And who could blame them?