SUPERSTAR AGENT DAVE ROBERTS REVEALS HOW HE HELPS JOCKEYS GET THE BEST RIDES, HIS "ASTRONOMICAL" PHONE BILLS AND THE JOCKEY WHO USED TO PARTY AND ASK FOR MONDAYS OFF
by Mark Souster
As the new Jumps season starts in earnest, much of the attention will be on equine stars like Tiger Roll and Altior, the jockeys who partner them and their combined endurance, skill and bravery.
There are plenty of others without whom the sport could function. Trainers, stable staff, owners, racecourse employees. The list –while crucial - is seemingly endless.
And while it's impossible to know everyone in the sport by name, it's entirely possible that very few will know the name of one of the most important cogs in the racing wheel.
Dave Roberts might not be a jockey, or a trainer, or an owner - but he is one of the key men who will help all three groups of 'connections' year round.
Put simply, Roberts is tasked with booking the right jockeys to ride the right horses. But it's fair to say that with more than 30 of the UK's top jump jockeys on his books his job is a bit more complex than that.
Roberts, who has been in business for 33 years, is the ringmaster who co-ordinates the professional lives of his clients. Clients who last season won well over 2,000 races between them. He cares for each of them deeply, worries constantly about their well-being and numbers many as personal friends.
He has acted for the very best in that time, not least the now retired Sir AP McCoy, who often refers in his memoirs to Roberts and the importance of his role in helping him win the Champion Jockey title for 20 consecutive seasons.
Current Champion Jockey Richard Johnson is Roberts' flag-bearer these days and Roberts knows that without the determination of his jockeys his own career would not have blossomed the way it has.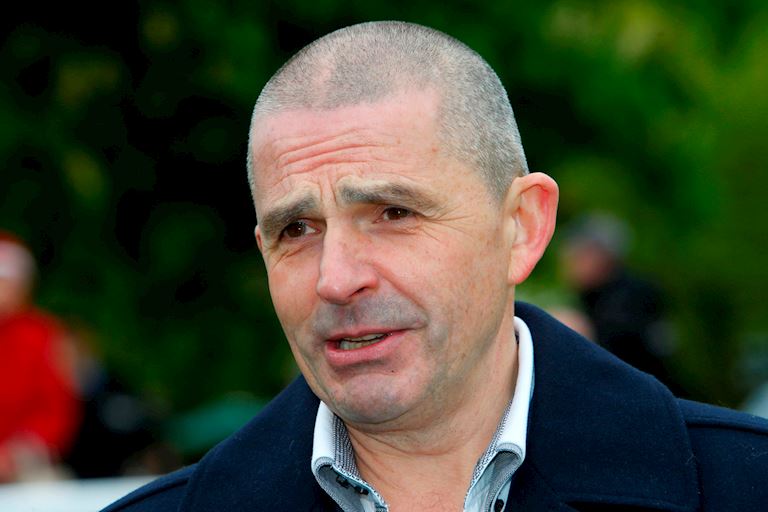 "Their desire for winners was and is an obsession," he explains. "AP and Richard are freaks with more than 8,000 winners between them. I doubt we will see their like again.
"I have been lucky to handle some of the best there has ever been," he continues, as he contemplates the start of his 34th jumps season as an agent. Having been spurred into setting up his business by Geoff Lewis, the former Derby winning jockey and friend, he soon switched to the jumps game, and his true calling.
"Dean Gallagher was my first, then Richard Guest and Andrew Thornton. It snowballed. Adrian Maguire was probably the first big name," he recalls.
Business really took off when he signed a teenager called McCoy, followed soon after by Johnson, creating one of the great rivalries of any modern sport. For 20 years McCoy with his insatiable thirst for winners was champion jockey. For 20 years Johnson was the valiant pursuer.
Only when the Irishman finally retired did Johnson get the rewards his commitment and dedication deserved. Roberts recalls how he first learned about "some kid" called McCoy over in Ireland.
"Toby Balding saw me at the races one day and mentioned him. He then sent me a video of AP. Within 30 seconds I knew there was something and someone special. Toby and I put our heads together, AP came over, came to me and the rest is history."
The next seven months will be a blur for Roberts, a period in which his working days will start at 6am and last a minimum 14 hours, seven days a week. For much of that time a telephone will be clasped to his ear as he chases mounts for his riders.
"If you're doing your job properly you're on the phone all the time. Mine is never ever off. My telephone bills are astronomical, tens of thousands of pounds a year! And it's not great for personal relationships. You have to have a very understanding and supportive partner. Fortunately I do!
"You're ringing round, seeking the rides, getting your jockeys on the best rides possible, it is relentless, but I love it. I am as passionate about it as I have ever been. Any agent should also be a source of information for trainers, and pinpoint what's running to make their life and their decision-making a bit easier."
But to Roberts business is NOT just business. He cares deeply about his jockeys' well-being in a sport where the risks to life and limb are ever present.
He explains: "Every ride I book, whether it be for Richard Johnson or a 7lb claimer starting out you have to look at that ride and ask yourself: 'If you were a jockey would you ride that horse?' If the answer is 'Yes', then you put the jockey on it.
"At the end of the day it is your responsibility and you cannot escape the fact that you are dealing with their lives every day. There is more to it than sitting in your office saying, 'Yeah we will do this and that'. You are actually playing a part in their life going forward. Every horse they ride is a massive decision because the risks are high, very high."
Roberts has seen dramatic, fundamental and welcome change to the sport over the past 30 years. It is also far more competitive and demanding. It is far more disciplined too.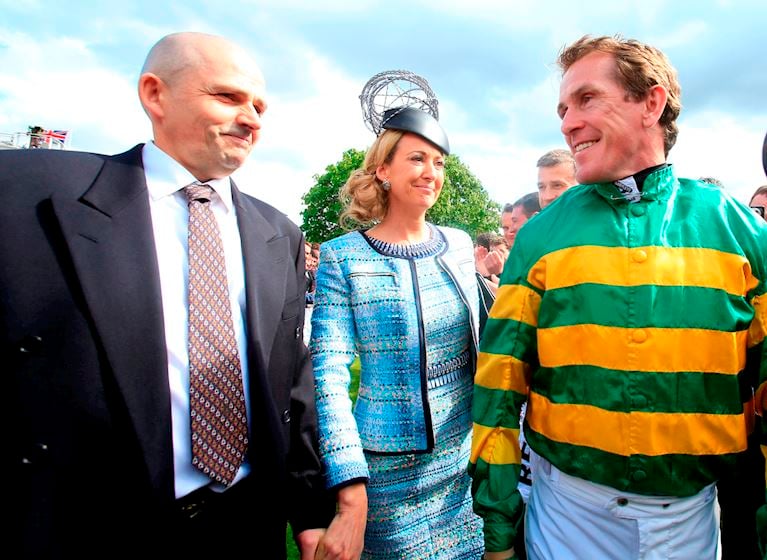 "AP set that ball in motion. He was the first person who was ultra-fit, who travelled everywhere and anywhere and who never missed a day", he continues. "That set the standard for jockeys of this era which they have had to follow. With jockey coaches, fitness coaches, dieticians the sport has moved forward in terms of what is available to a young jockey starting out."
Not everyone had McCoy's hard core approach. One or two were more laissez faire, Roberts says.
"In the days before seven-day-a-week racing I had one jockey – I won't mention any names – who rode on a Saturday, and partied hard on the Saturday night as many did, because the next time you were required was Monday. But this particular jockey insisted that whatever happens and whatever was running on Monday, I shouldn't book him. That was his day off having spent Sunday recovering!"
The demands and what is expected of a jockey nowadays leave no room for that sort of approach.
"As well as being self-disciplined, they have got to be able to talk well to trainers and owners, know the formbook, know the opposition , do their homework as well as putting in the serious hard work.
"I am a great believer that with the right work ethic the rewards will come. That's how I live and that's what I tell my jockeys as well. You aren't going to get rides sitting at home in the morning."
Roberts does not have a contract with any of his jockeys, acting on trust and a gentlemen's agreement. He gets 10% of whatever they earn, but surprisingly (and refreshingly) does not judge a successful season merely by money.
"I have always judged myself numerically rather than on big winners," he explains. "It is about how many they ride. Everybody wants to ride big Saturday winners. I judge my job over a season on numerically how well my jockeys do. But most important of all is that my jockeys stay in one piece. That is the ultimate reward."