by Mark Souster
No-one would be more delighted if Philip Hobbs wins what looks like being a season defining Betfair Tingle Creek Chase at Sandown this weekend than Richard Johnson.
Although the reigning Champion Jump Jockey is not aboard Defi Du Seuil with Barry Geraghty riding for owner JP McManus, Johnson says there is no better man in training "Philip is the perfect boss," says Johnson. "A real gentleman, someone who commands everyone's respect but is loyal to the core. I'm crossing my fingers he will win."
That is some endorsement by Johnson, whose relationship with the Mindhead-based trainer for whom he is first jockey, goes back almost 20 years. There is no formal arrangement between the two, more of a gentleman's agreement which is renewed every April at the Aintree Festival with a handshake and an understanding that they will carry on together the next season.
"He has been a huge support for me. It is fantastic to have that level of support which rolls on year in year out. I am sure he has enhanced my career having such a loyal and good trainer behind you. Every jockey needs someone like that a strong team to base yourself around.
"I am lucky enough to have been working for him for an awfully long time now," Johnson continues. "There are always highs and lows as a trainer, but he takes everything in his stride and is very level headed.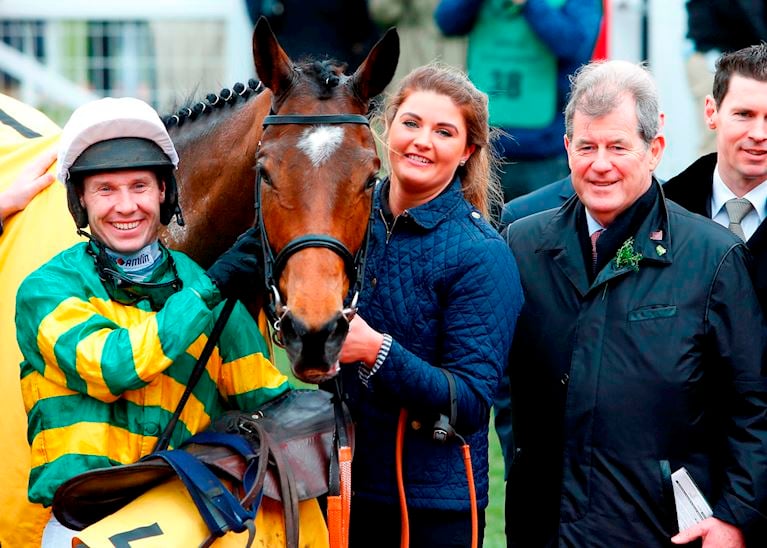 "Between me and Philip we have a pretty good understanding of what we both think and want, he knows me probably better than myself, and I know he likes how his horses are ridden. His horses always turn up to the races fit and ready to go." Johnson says one of Hobbs' hallmarks is his genuine care and interest in everybody who works for him, from the top jockey downwards.
"That attitude runs through the yard with a boss who is dedicated to what he is doing but also appreciates the people around him."
Some people consider the 64-year-old as old school. For Johnson, it is a positive when allied to a modern approach.
"His brain never stops always ticking along. He might seem to have a relaxed demeanour but underneath he is very competitive and very switched on. His character means he doesn't put anyone under pressure. That really helps whether it is to me or the other people working for him. It is fantastic when the leader is calm and relaxed.
"So much of life these days is done at a frantic pace. As a result sometimes we overlook the older methods of doing things. For me he is a very modern trainer but has a lot of slightly older ethics and ways of behaving. For me he has a very good mix of the two. He is great to deal on a daily basis."
Hobbs has been training since 1985 after quitting the saddle. He began with a few horses down on the family farm at Sandhill in Somerset which were kept in a converted cowshed. Since then he has sent out nearly 3,000 winners and had serious success at the top level with horses such as Rooster Booster who won the Champion Hurdle in 2003.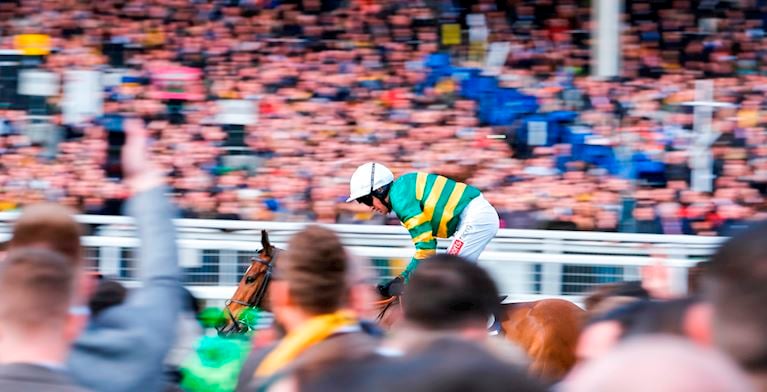 Other leading names at the yard have included Menorah, Flagship Uberalles, Wishful Thinking and Captain Chris. It's been quieter over the past few years but Johnson believes that Defi Du Seuil can mark a change in big race fortunes and re-establish Hobbs' reputation as 'The Master.' His aim each year is to have 100 winners and top £1 million in prize money.
"It is hard to replace those grade one horses," Johnson continues. "Defi Du Seuil has come along in the last couple of years and been the stable star. Philip gets the best out of horses and provides longevity in their careers. Whether it is a two-mile hurdler or a three mile chaser he seems to be able to keep producing them at that level which is very hard.
"Defi Du Seuil is very straightforward. He has real character and is always bucking and kicking. He enjoys his work. His first run back at Cheltenham (in the Shloer Chase in November when he beat Politilogue with whom he re-engages in the Betfair Tingle Creek along with Un De Sceaux) was great. I like to think he goes into the race with a big chance. I'm at Aintree riding Native River but the first result I will look out for is the Tingle Creek."