by Mark Souster
These are the best of times for Robbie Power after a weekend of racing here and in Ireland which he has said he will not forget.
Victory in the first English Grade 1 of the season in the Betfair Chase was followed on Sunday by big race success across the Irish Sea. Riding for super trainers Colin Tizzard and Jessica Harrington gives him powerful ammunition and the very best of two National Hunt racing worlds.
The 37-year-old, will however, be the first to recognise that but for the skill and vision of a Dublin eye surgeon two years ago his career could have taken a very different and devastating turn.
Power had been hit in the face by the knee of a horse after a fall at Galway in 2016. The injury was horrendous, a compound fracture of the left eye socket and a fracture cheekbone into which was fitted a steel plate.
He had no appreciation however of the deep rooted damage to his eye.
Comebacks were thwarted by double vision which left him seeing double on fences and hurdles and his eyes swimming when in the crouched position. The potential risk was so great both to himself and other jockeys that he was advised to stop riding until the problem was resolved, if ever it could be.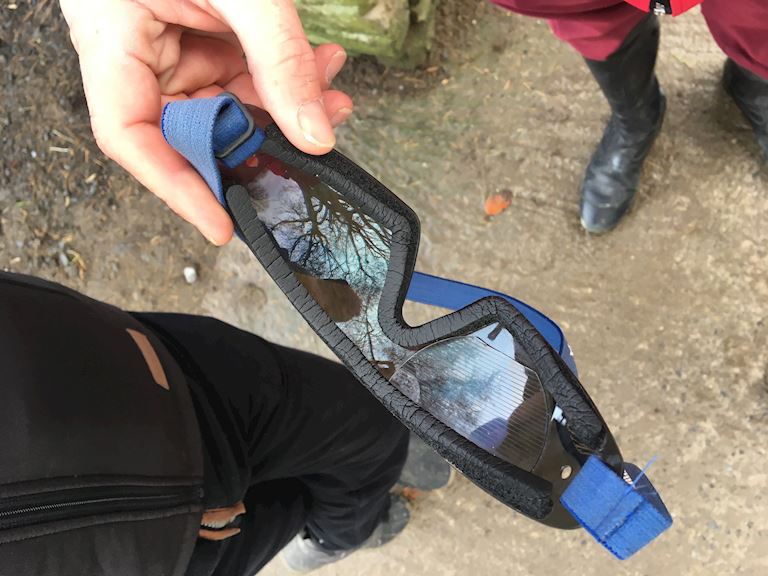 "It was scary," Power explained. "You could see at least two of each hurdle. But you couldn't see where your take off point was. I was going down literally blind, keeping the revs up and hoping the horse would do the rest.
"I was hoping the horse would act on instinct, that he would know what he was doing and I was just sitting there and when I felt him taking off, I would go forward. It was dangerous so I stopped."
Power was referred to Ian Flitcroft, an ophthalmologist, who had treated several sports stars such as swimmers and snooker players for whom vision is vital in unaccustomed body positions. Among them was Dennis Taylor, for whom he had designed those special glasses which helped to propel him to the world snooker title in 1985.
Power underwent numerous tests with Flitcroft who then devised a revolutionary pair of 'magic goggles.' to fit a special lens to the inside bottom half. This corrected his vision in the important crouched position.
The surgeon told him to try them and if they worked then he could probably avoid further complex surgery to strengthen the muscles around the eye socket. But there was no guarantee. Flitcroft gave him six months to allow the damage to settle down. The prospect of an operation followed by a long period of recuperation, as he explains, did not bear thinking about.
"The tears started to flow down my face. I just couldn't afford to be out of action for that long. I realised how serious this could be for me. The most worrying part was not knowing what was causing the double vision.
"I was looking at an eye chart trying different lenses. After each one I'd say,' No, no different, worse, then he put one on, 'Yes! That's it. I can see!
"That was huge. If I had had surgery I would have been out for six months at least and I would have probably missed the majority of the 2017 season missing out on the likes of Sizing John and Super Sundae," Power continued.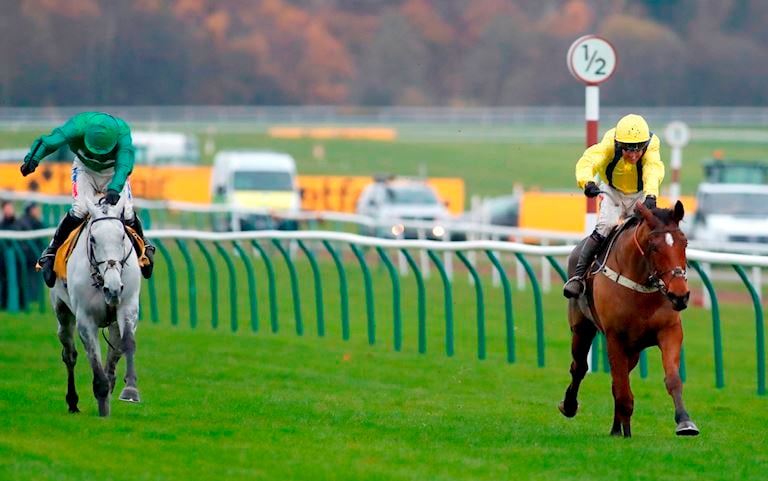 "It's all about fine margins. Since winning the Gold Cup on Sizing John in 2017 people have seen I can do it on the bigger stage. I have been very lucky over the past few years to have ridden some very good horses, and as you know good horses make good jockeys. I am riding better horses than I think I have ever ridden. Touch wood everything is going well and I am enjoying every minute of it. I was so lucky."
Referring to last week he added: "It was fantastic. Eight winners, starting with a treble at Chepstow. In England it is all about the big Saturdays and to win the first grade one of the season on Lostintranslation then to back it up in Chris's Dream at Navan was the icing on a pretty good cake."
The Tizzards have told Power that Lostintranslation came out of the race well and the focus now is on the King George V1 Chase on Boxing Day. "All looks good," Power concluded.
"But in racing you can only take it one day at a time and week to week. You never know what is around the corner in this game as I know as well as anyone. I certainly won't be getting carried away with anything."