CREAM OF THE TIZZARDS' STABLE STILL RISING TO THE TOP
By Mark Souster
Down on what was once a dairy farm, Colin and Joe Tizzard are gearing up for what could be their most memorable seasons ever.
The father and son duo are probably Jump racing's most popular family, and for good reason. People love their outlook on life, down-to-earth softly spoken approach and their back story, as the home grown heroes who have built up an equine empire virtually from scratch.
This season their string of 130 is their biggest, the strength in depth profound. Household names – among sports fans at least - are scattered through the ranks at Venn Farm in Dorset - with Thistlecrack, Native River and Lostintranslation the notable flag bearers.
It was a year ago this week that the 280-strong dairy herd upon which the family's fortunes had been built was sold. It was a landmark moment, but one which has allowed them to concentrate on racing and training.
"Our life is certainly a lot easier without them – well my life is," Joe chuckles. "We only farm beef now. One hundred percent the racing is the main business, so it is good.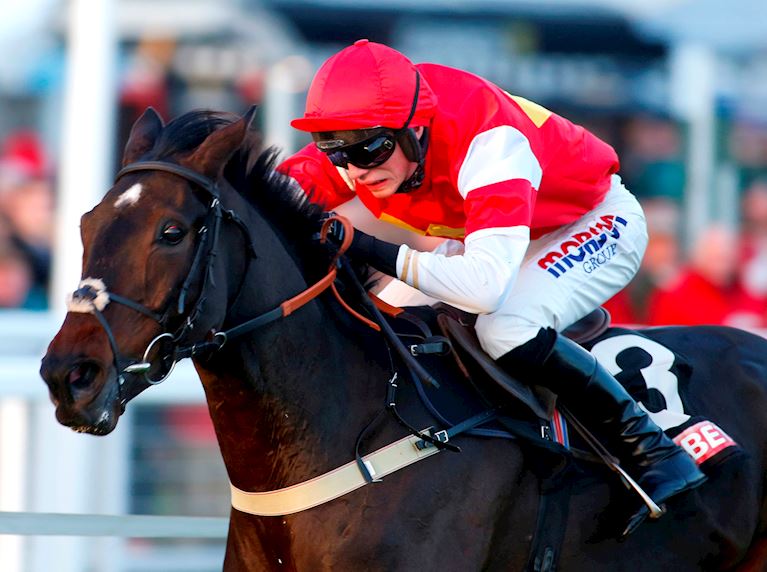 "We are in a lovely place (with our team). It is all about chasing winners. It is exciting. We have a very good bunch. The strength in depth is getting better all the time. We have got more youngsters coming through than we ever have, so that's the nice part."
While Joe is increasingly more front of house, there is no doubting who remains the Guv'nor. "Dad is still every bit as involved," Joe confirms. "He is here every day of the week and he is up on the gallops every day of the week.
"I talk more to owners than I used to and I do the entries but nothing gets done without it being discussed. It is a good atmosphere. We schooled 13 horses this morning and he watched every one."
This weekend in the BetVictor Gold Cup – the showpiece race of Cheltenham's November Meeting - the Tizzards unleash one of their more unheralded stars, who they hope will deliver on his youthful promise.
Slate House was a talking horse two years ago after victory in a classy novice hurdle at the same November Meeting, confidently beating a field which included Somerville Boy, but then really went off the boil.
However, after two wind operations, a seven month lay-off and careful handling the seven year old returned to form with a vengeance when landing a novices' chase last month at Cheltenham, a track he obviously relishes.
"Last season, he was out of form because he damaged himself in the novice hurdle at Aintree, so he never got turned out – he was on box rest throughout the summer. He was always on a bit of catch-up last season. We expected him to run well, but not do what he did.
"He has looked fantastic at home, we were really confident he was back to somewhere. We knew he was back good but we couldn't tell he would win as nicely as he did. It was a lovely start."
A wall of money has gone on Slate Housebut Joe insists none of it is his. "People keep on to me that we have had a big gamble on him," he laughs. "But Dad and I don't bet! So it is certainly not us.
"This though is the sort of race he should be running in. I know it is an ultra-competitive race and he is probably too short for what he should be, but off the back of his last run in similar conditions you'd have to think he is a novice going in the right direction again."
Looking forward, the Tizzards' stable star Lostintranslation is off to Haydock Park next weekend for the Betfair Chase, the first leg of the Jockey Club's £1 million bonus available to any horse who can land jump racing's Chase Triple Crown which also includes the Ladbrokes King George VI Chase and the Cheltenham Gold Cup.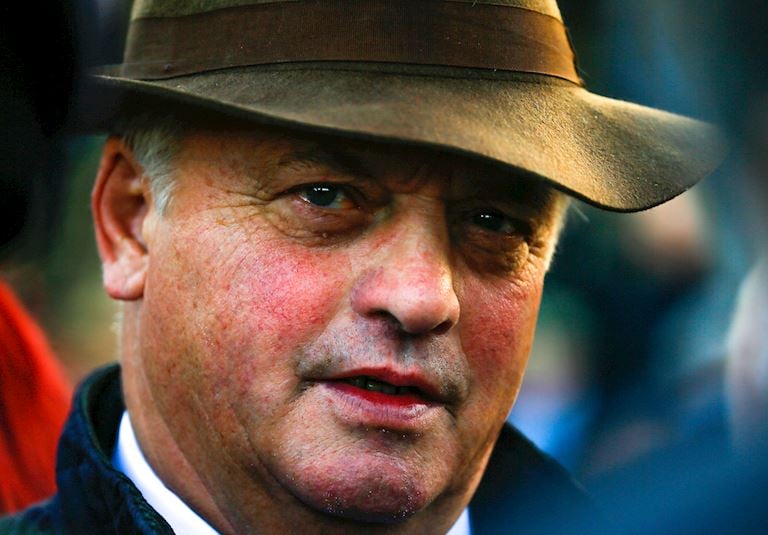 The Tizzards came mighty close when Cue Card – who had already won the first two legs - came a cropper when the Gold Cup appeared to be at his mercy in 2017.
Is Lostintranslation good enough? "Absolutely," says former jockey Joe. "He was top novice last year and ran against all the best novices. When we stepped him up to three miles he was hugely impressive at Aintree last time out. We think he will take the next step up and is entitled to improve again and go for the big league now and have a crack at these graded races."
One horse who has done it all is Native River. The 2018 Cheltenham Gold Cup winner was not at his best last season and there has been speculation that the seven year old would be aimed at the Randox Health Grand National. Not so says Joe.
"I think people have got carried away. We have talked about it briefly and in the past that he could make a National horse. But that is not our main goal this year. We will get him back in the Many Clouds (Chase) at Aintree next month with the aim to get him to the Gold Cup. After that anything could be possible."
The Tizzards may no longer have any dairy cows, but as they have repeatedly shown, the cream of their stable invariably rises to the top.