ready to rewrite the history books as a fourth grand national win is sought for the white, yellow and green
By Mark Souster
What do Preston North End, Pontins holiday camps, Blackpool Tower and the Randox Health Grand National have in common?
The answer is Trevor Hemmings - self-made (rumoured) billionaire whose rags to riches success story include winning the world's most famous race three times.
Hedgehunter (2005), Ballabriggs (2011) and Many Clouds (2015) have given Hemmings three unforgettable days at Aintree and he returns to Aintree next week hoping to become the most successful owner in the 173-year history of the race the world stops to watch.
This year Hemmings, who owns Preston North End, once controlled Blackpool resort's most famous landmark and whose passion for horses was fired by working with Fred Pontin, has three entries.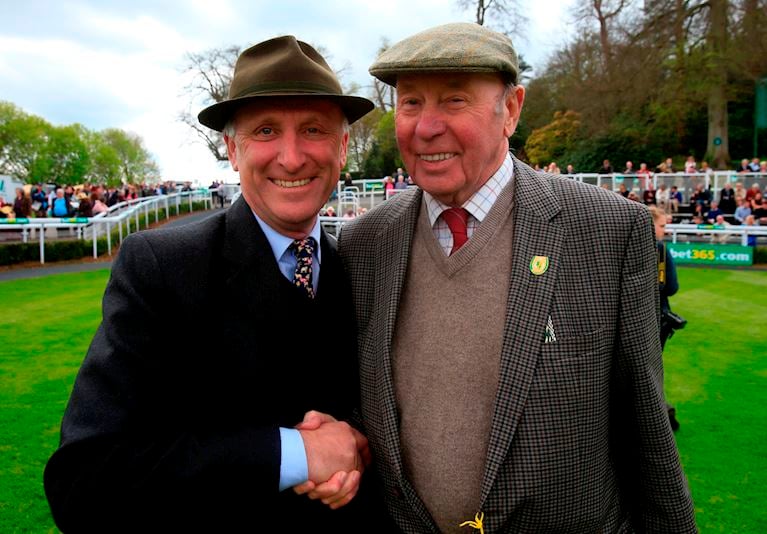 Image: focusonracing.com
They are Vintage Clouds, third in last year's Scottish National, and runner up behind Beware The Bear in the Ultima Handicap Chase, the Nick Alexander trained Lake View Boy who has been placed in ten of his eleven Chase starts, and Warrior's Tale, who may or may not run in the race for Paul Nicholls.
"I am happy with the three horses, and happy that they will give everyone a fright," Hemmings says. " hether they will bring me the silver is in the laps of the Gods. It has been a great race for me over the years. For me it's just special, very special. "
From Rags to Riches
Victory would be a crowning glory for a man who, despite his 83 years of experience, refuses to let the march of time dull his desire or drive.
"I have competed every day of my life," he adds. "I started out with nothing. It's not nothing now. In life I am not a great person for looking back. I am always looking for what next, where next and why next. That is important. I don't do anything half-heartedly. If I am in I am in. I want to do it properly and I want to be successful."
For the octogenarian the National has lost none of the appeal and allure which first gripped him as a boy. "For the British public it is the most famous race of all. Cheltenham is like a warm up to it. Cheltenham is a unique festival but then you get the ultimate which is the Grand National. That is why the world and his wife put their pennies on it."
Hemmings' story is part of the rich fabric of the race. Born in south east London he moved to Lancashire aged five with his family.
By dint of sheer graft, combined with business acumen and natural flair, he amassed his fortune which he uses where he can for the general betterment of society.
He acquired Preston - when they were in deep trouble in 2010 - because of a long friendship with Sir Tom Finney and his deep pockets support a number of charities, among them Diabetes UK. He is a sufferer himself. "I believe it (my money) can't go in one pocket. It should be spread everywhere."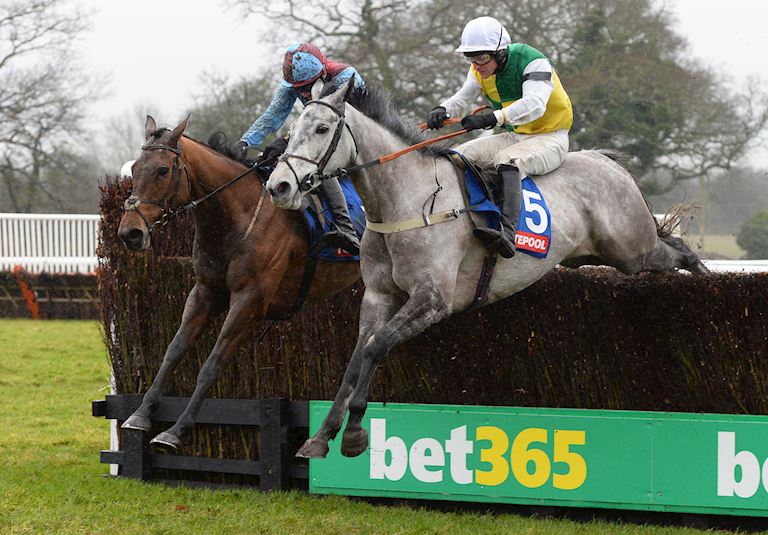 Image: focusonracing.com
When Fred Pontin bought Specify two weeks before winning the 1971 National, Hemmings' interest in horses was pricked. He thinks his first runner was Rubika in 1992, trained by Stan Mellor.
"In 1971 I was working for Fred and I had to work that weekend. He went off to Aintree saying, 'See you later!' When he came back he'd won it. That helped the blood stir. Specify sparked the interest and got me involved. "The emotion of winning it is bloody draining," he continues. "I've still got the VHS tapes. They are nice memories."
CAN I HAVE SOME MORE SIR?
Time may have moved but the National's ability to produce heart-warming stories is still just as strong. "There invariably is a great story behind the winner. That is what attracts viewers in their millions. Personalities are key to the viewer. That is what helps the National. We remember the famous Harvey Smith (two fingers) acknowledgement (his wife Sue trains Vintage Clouds.) "
Despite his success he remains modest to a fault and true to his roots.
"Whatever has happened in my life is a surprise to me and everyone else who has known me I am sure. When you set off in life not expecting anything you have to do it yourself if you want anything. That is the way I have gone about it in business. It is the same with horses. Don't do it half-heartedly. Then you get rewarded. The drive is as still as strong as ever. It's in my DNA."