HOW ONE FOR ARTHUR'S GRAND NATIONAL VICTORY HAS PUT OWNING A RACEHORSE TOP OF SCOTLAND'S WISHLIST
by Mark Souster
Just as the Christmas decorations go back into the loft for another 11 months and the New Year health kicks begin in earnest, Jump racing fans are able to look forward to the two great spring festivals at Cheltenham and Aintree.
And while Scotland might still be more synonymous with Hogmanay than it is top class steeplechasers there is one horse north of the border who captured the hearts of racing fans everywhere when he won the world's most famous race in 2017.
The Randox Health Grand National is the one race the British public identifies with like no other and if there were any doubts as to its standing within the racing community one need only to speak to Lucinda Russell, Scotland's leading Jumps trainer.
Three years ago Russell - whose partner is the legendary now-retired jockey Peter Scudamore - sent out One For Arthur from Arlary House Stables near Milnathort to win the Classic Handicap Chase at Warwick. Just a few weeks later and in his very next race he won the biggest Jumps prize of them all, the Grand National at Aintree. As Bill McLaren, the famous rugby commentator might have said, it was a victory which had them dancing in the streets of the county of Kinross.
Now 11 years of age, One For Arthur's success also helped to kick-start a revival of the Jumps scene north of the Border. Proof, if it were needed, that the epic four mile chase has the power to refresh the parts other races simply cannot reach.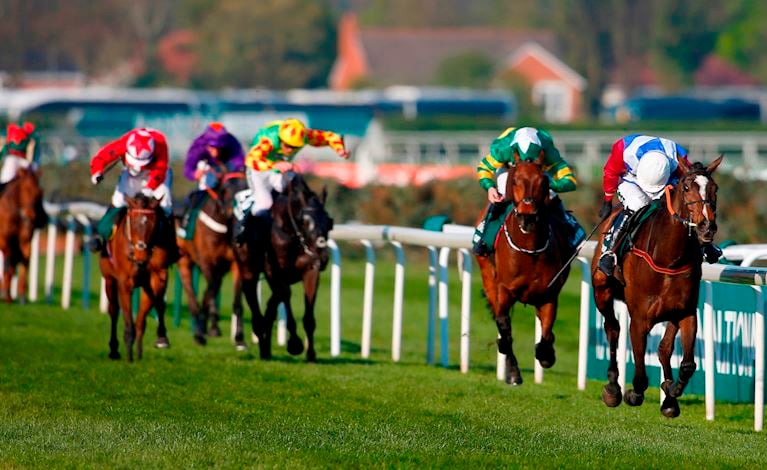 "Five years ago it (Jumps racing) went through a bit of a dip in Scotland and was in the doldrums. But it has really come to the fore," Russell says. "Horses like One For Arthur have sparked the imagination.
"We got a lot of coverage from his win and all of a sudden ownership of race horses is quite high up on the list of what people want to do. Before it was all about shooting or maybe having a boat.
"Now we are seen as a luxury supplier. The number of owners or people wanting to have horses has increased as well, which has been very healthy for the sport."
Winning the Grand National certainly helps to put a yard on the map. But it has other less tangible but equally important benefits, Russell explains. "When you have won a race like the National you realise what you are doing is correct and that you're going down the right road.
"What is exciting to us as a yard is that we probably have a very similar team to what we had in 2017 so we know what we are doing in terms of producing horses going into the biggest races. It gives you the confidence and means you can look people in the eye and say, 'Yes, we can do it'."
The good news is that One For Arthur is being geared for a return to the famous course on April 4. Three years ago his path to glory started at Warwick in the three mile five furlong Classic Handicap Chase. The same race is run this Saturday, a contest and route to Aintree for which he was earmarked at the start of the season.
"We toyed with the idea of entering him at Warwick this year having run such a good race the Randox Health Becher Handicap Chase (at Aintree in December)," Russell explains.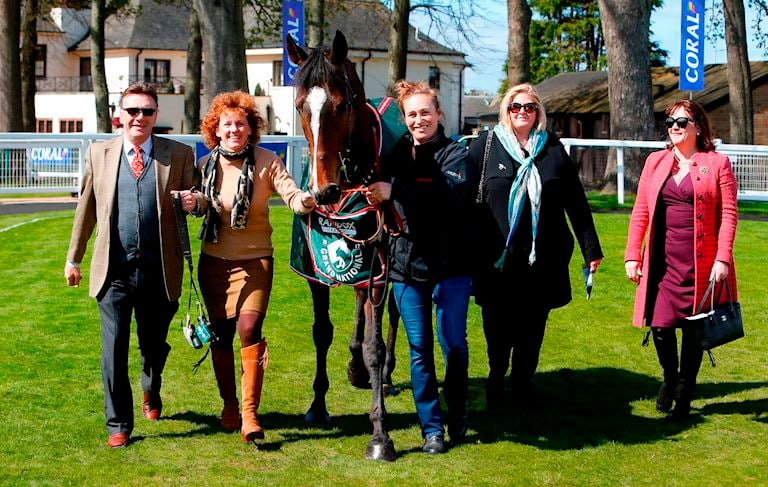 "Instead we felt we would send him over a shorter distance to try to sharpen him up a bit. So we are probably going to go to Kelso on February 13, by which time the weights will be out for the National and however he runs won't affect his handicap for the National. All roads do lead to the National for him.
"He is in great form at the moment. He has had an easy time since the Becher Chase and has put on weight, looks great and is moving very well. We are very hopeful. I feel bad we are not coming back to Warwick because at the start of the season that was the plan. Kelso however will hopefully put him right."
Russell though could have a runner in the Warwick race in the shape of Big River, a talented but slightly suspect jumper. He is owned by Debs Thompson, one of the Two Golf Widows who famously own One For Arthur.
Big River runs under the Two Black Labs banner, named after a pair of Labradors named Dom and Louis. As a safeguard he is also entered in the Handicap Chase at Kelso on Sunday.
"He is a horse with immense ability and definitely stays three miles plus and will love the heavy ground. His only Achilles heel at the moment is his jumping," Russell cautions.
"We too him back to Kelso last time and dropped him out and got him into a really nice rhythm and then he was brought down, which is never good for any horse, but particularly for one whose confidence is not terribly high anyway.
"The ideal race for him is Warwick because of the conditions and everything about it is right. He has a nice weight and we'd really like to go there but we are a schooling him this week and we will speak to the owners. If he can keep his jumping together he would have a great chance at Warwick."
Whatever the outcome, the National is definitely not an option for Big River. However, overall Russell is buoyed by the talent in her yard and her 80 horses, as well as the sport's rekindled health in Scotland.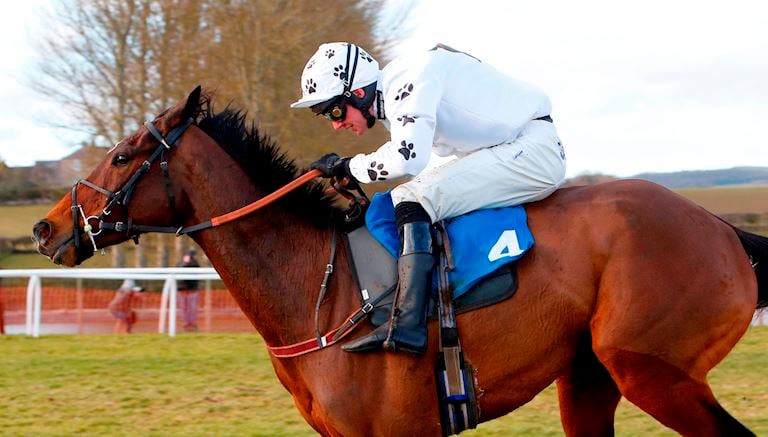 "We are very lucky that we have a fantastic supply of staff up here. That is one of the greatest strengths we have. Half our yard want to be jockeys in some form whether point to point or as professionals.
"The other half are people from the pony club or who have been hunting or have been brought up with horses. We are getting a lot of kids who may be 15 or 16 but they know how to ride and appreciate the management of horses.
"The scene here is so much brighter. We have some great courses who look after the owners so well which makes a day at the races fun. Ayr and Musselburgh over New Year were packed out. It is very healthy. It has been a wonderful resurgence."
Here's hoping the same can be said of One For Arthur come April and the Randox Health Grand National.