by Mark Souster
As the last vestiges of winter disappear and another Flat season cranks into gear, there is a glint in the eye of Richard Hannon.
Hannon is one of nature's eternal optimists, a man whose ready quips and enjoyment of life can sometimes mask one of the shrewdest minds in the training business.
"We are in good shape," he says. "You are always hopeful at this time of year. Whether it proves to be a reality or a mirage we don't know. But I think we have got some lovely horses. There's a clutch of really promising two year olds.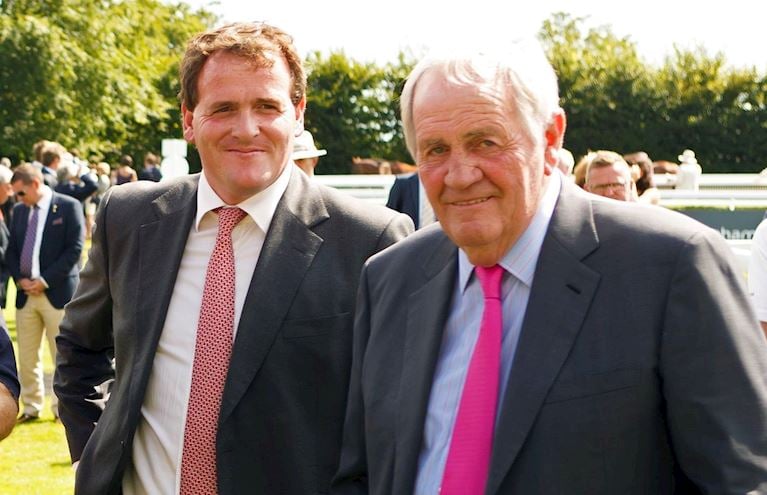 Image: PA Images
"They (the juveniles) are not particularly early types but there is plenty of them, and there are some very nice horses there. There are some nice Night of Thunders, a nice Zophany and a nice Footsteps in the Sand, but they will be a while yet - probably York sort of time. But we also have better three year olds than we did last year."
It is now five years since Hannon, 43, officially took over from his father, Richard Snr, and he greets the start of another campaign with a spring in his increasingly svelte step – he has lost at least a couple of stone in the past year.
While precocious juveniles overlooked by others were the bedrock of his father's success, he is also pleased with his three year olds. Urban Icon ran a decent third in the Greenham despite the ground not being to his liking, and then there's Watan who ran in this week's bet365 Craven Stakes and Kuwait Currency potentially to fly the Classic flag in the 2000 Guineas on Saturday 4th May. Last year's 1000 Guineas winner Billesdon Brook also stays in training.
"We are very excited about this year," says Hannon. "You have got to keep enjoying it. We certainly are. Hopefully the horses here find that too and they will run like that."
Hannon's empire covers a broad sweep of Wiltshire, south of Marlborough. This is recognised as Hannon country, to where his father moved almost 50 years ago from Lambourn and now constitutes an equine empire spread over hundreds of acres, two yards, 250 horses and approaching 100 staff together with a reputation as one of the brightest trainers in the business.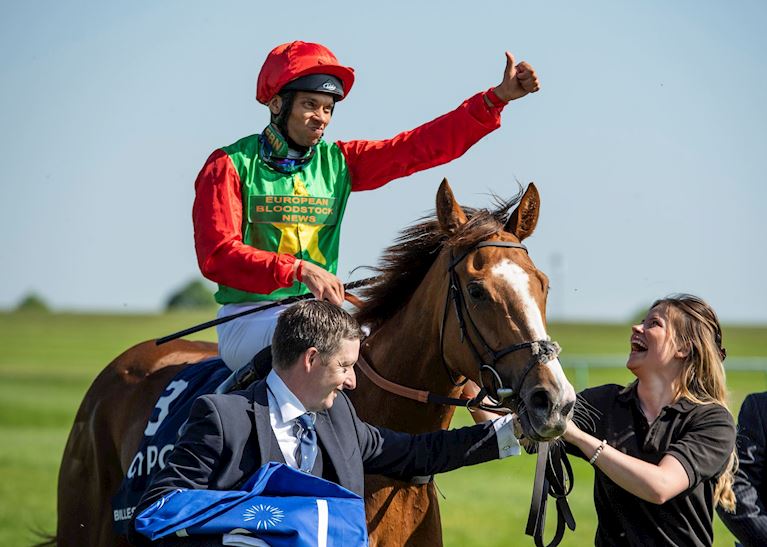 Hannon senior began with just nine horses in 1970. In his last year as a trainer he sent out 238 winners and picked up £4.5 million in prize money.
"You know," Hannon continues, "my father is still the only man in the world I am frightened of. I think that is only right." It is meant as a sincere compliment to a man whom he respects and admires more than any other for the yard he built up. "He still loves it. He is not really retired. He does not have to do anything. His input is important and valuable. He's here every day."
Hannon's natural bonhomie for the coming months is tempered by the understanding that the situation can change quickly.
"You get a certain amount of bubble bursting and can get put in your place early in the year but that is the sport we are in," he adds. "You have got all these unchallenged two year olds who at the moment are all unbeaten. That is why it is exciting."
On the premise that standing still can be disastrous, Hannon has overseen upgrades to the yard which include hot equine showers, spas, a new barn and a state-of-the-art horse box costing £180,000. "You could have bought a yacht for the same money," he jokes. "But if they travel well hopefully they will run well."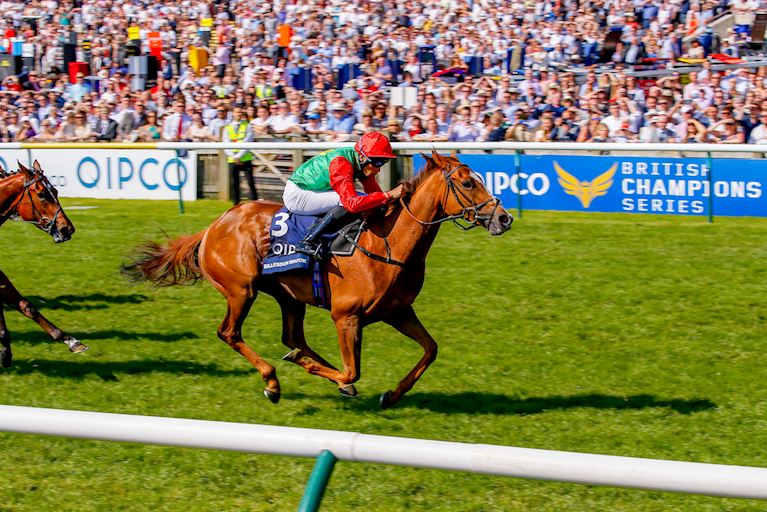 Image: Focus On Racing
Hannon can only stand and admire the ammunition other stables have in the Classic division such as the omnipresent John Gosden.
"Everyone would like to have the horses he does. But good luck to him, we have just got to try to get some of the type of horses he does. We can do the job as well as anyone. We just have to keep getting our face out there, trying to get them."