CENTURY IN SIGHT once more for HAYDOCK pARK'S winning-most jockey of all time
Mark Souster
Richard Kingscote loves nothing better than the feeling of horse power, be it of the equine variety or mechanical and he is pretty adept at both. When not busy adding to his tally of more than 1,000 winners, Kingscote's idea of relaxing is to hurl a 600cc Yamaha around Snetterton or Oulton Park duelling with the bigger boys and where his light frame gives him something of an advantage.

Kingscote has notched more than 100 winners in each of the last three seasons as his partnership with Tom Dascombe continues to blossom. Dascombe's Manor House Stables in Cheshire is close to Haydock Park where the 33-year- old jockey will be in action this weekend.
It is one of his favourite courses, to the extent that no jockey has ridden more winners there than he. Among his scalps last season was the Group 3 Rose of Lancaster Stakes with Teodoro.

"Tom runs lots of horses there so I am riding nice horses there," the amiable Weston-super-Mare born rider says. "It is a fair track and I have had plenty of practice going round there."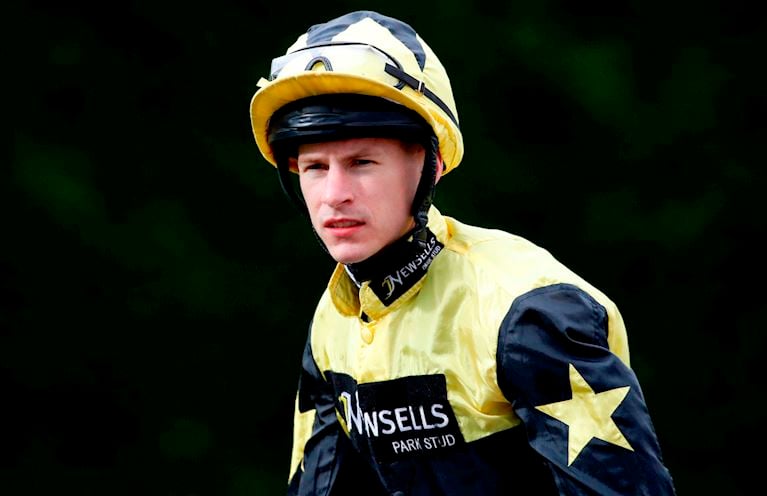 But a jockey on two wheels? How did that happen? "Well I'm one of four siblings (two brothers and an elder sister) and we all ride bikes. As a kid I'd always wanted one but Mum said 'Not under my roof! I enjoy it, but I don't push it too much. I ride at tracks now not on the roads. I take things easy now and ride within myself. But that said, I crashed earlier this year and the bike is being repaired!

"People may think I am mad. If something is going to happen it is going to happen."

He cites the 40-year-old veteran Italian Valentino Rossi as someone he admires.
"I love him," he says of the former world champion. "Fair play he keeps going he has nearly been pushed out a few times (by young pretenders) but he is still competing at the top.

"Racing is not dissimilar to bikes. After a certain age young lads come and snap at your heels. But some just keep going and still come out on top. Rossi is one. And Frankie (Dettori) is a great example of that (in riding). Class is permanent!"
Kingscote started out riding ponies on the beach at Weston-super-Mare during school holidays and at weekends. He would spend up to eight hours a day as a teenager riding on the sand. From there he progressed to the British Riding School then onto a job with Roger Charlton. He admits in his first six months at Beckhampton he was awful, either falling off or being run away with.
He pays tribute to Charlton who showed perseverance and patience and even wrote to other local trainers asking if they would allow Kingscote to ride out.
"I've never known anyone else do that," Kingscote continues.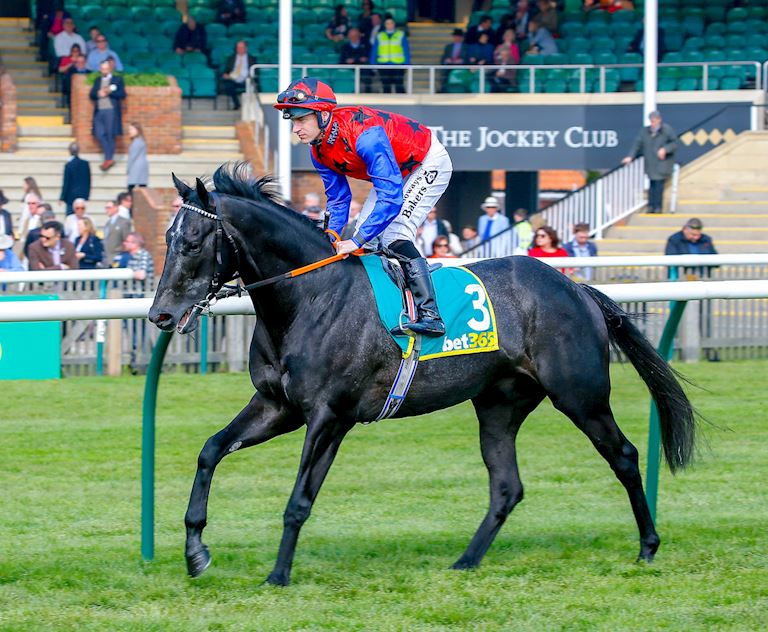 "It is a mark of Mr Charlton. A very good man. It gave me a very good grounding. My career wasn't one that took off it was more of a slow burner."

Things were taken to a different level in 2008 when out of the blue Dascombe came calling and there began a relationship which lasts to this day.
Jockey and trainer are now close friends. He will be staying with him this week when riding at Haydock. "We talk about anything and everything," he adds. "We are close to 500 winners together."

His target this season is again to reach the century landmark. Then he will take his foot of the throttle a little to spend some down time with his two children and wife Ashleigh.

"Being married to a jockey isn't the easiest life style. Most of the time my wife is a single parent but there are pros and cons to everything. We are lucky we have a good job which supports us well."

The one major blip was a crashing fall at Wolverhampton in 2015. He broke his elbow in five places, his left wrist and his collarbone. He suffered two punctured lungs and had plates in left wrist, arm, elbow and right collarbone.

"I was pretty fortunate, it was a pretty bad fall," Kingscote continues. "Watching it back my horse probably saved me from an awful lot more injury because he stopped the horses going over the top of me."

The injuries did not stop him riding Brown Panther to victory not long afterwards in the Dubai Gold Cup complete with metal plates in his elbow.
"That win was a big result for me. It meant we could upgrade the house with extra money for the deposit."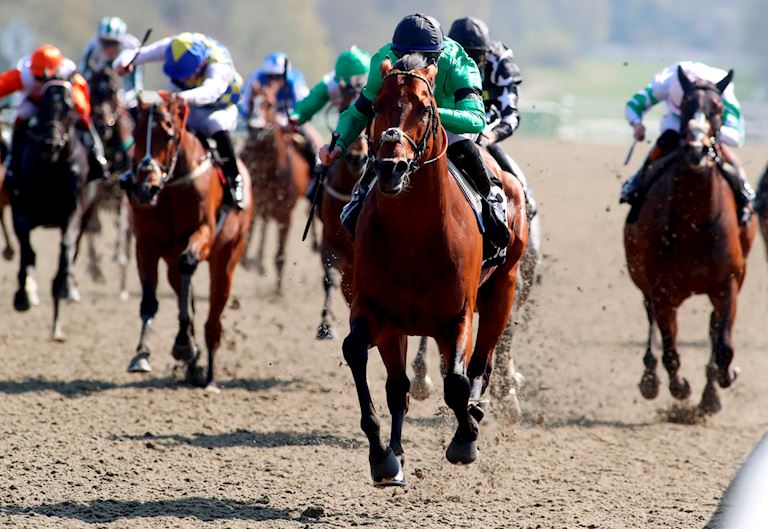 Kingscote who is also famous for the many tattoos on his body started weight training which bulked him up but made him at times too heavy. "If you're weight training you have to be very good on the food and I am not. And having a pastry chef for a wife doesn't help! Temptation is everywhere. I have to find a middle ground.

"I did 8 stone 6lbs at Royal Ascot this year. It is by far my favourite meeting. It is incredibly difficult to have a winner. I didn't expect to have one this year but I did with The Grand Visir for Ian Williams. I don't ride much for him but he lets me on a good one about once a year!"

Having ridden 64 winners so far this season (up to Tuesday night) he is well on target to reach three figures. There comes a time too when quality is more important than quantity.

"I'd like to try to win a few more Group races. I'd rather have a career for five years longer and enjoy it rather than go hell for leather and burn myself out, especially with a young family. It can sometimes be a job that gets on top of you but if you can find a balance then that's great."

It seems he has done just that.