Beloved British comedian and panel show perennial
World-renowned British stand-up Bill Bailey is one of the most loved comedians in the business with his musical virtuosity, surreal tangents and trademark intelligence. He often tackles topics like politics, philosophy and the pursuit of happiness.
Wednesday 13th September | Show Starts 8pm
The Centaur, Cheltenham Racecourse, Evesham Rd, GL50 4SH
Entry Fee: From £45
Since the early '00s, Bailey has been wowing audiences with his live shows. In 2001, he crossed the pond bringing Bewilderness to New York for eight weeks, while 2004 saw him perform Part Troll at over 50 venues around the UK.
In addition to being a comedian, Bailey is also an actor, panellist and presenter. Known for his role in the offbeat TV sitcom Black Books, where he played the blissfully naïve ex-accountant Manny Bianco opposite fellow comic Dylan Moran, he's also been seen on Jonathan Creek, Skins and Midsomer Murders and in Edgar Wright's Hot Fuzz. Bailey was also a team captain on Never Mind The Buzzcocks and a regular face on QI and Have I Got News For You.
In 2018, Bailey launched the Larks In Transit tour, his compendium of travelers' tales and general shenanigans over 20 years as a travelling stand-up performer. Again he sold out venues both at home and abroad, ending 2019 with a five-week residency at London's Wyndham Theatre. Over 350,000 people saw Larks In Transit before he had to cut the final leg of his tour short due to the global pandemic.
Bailey is a prolific writer with numerous books under his belt. The Bill Bailey's Remarkable Guide To Happiness, a collection of funny and thoughtful essays exploring the nature of happiness, was published on 15 October 2020. That same year, Bailey partnered with Oti Mabuse to win the 18th series of Strictly Come Dancing.
In 2021 and 2022, Bailey embarked on his En Route To Normal tour, traversing the UK along with an extended run in Australia and New Zealand.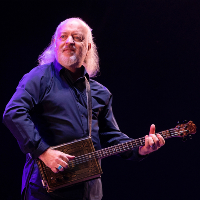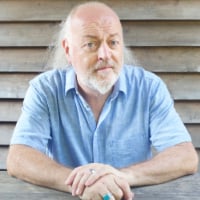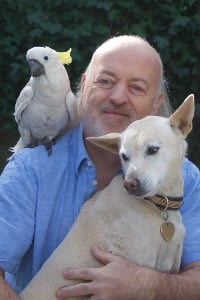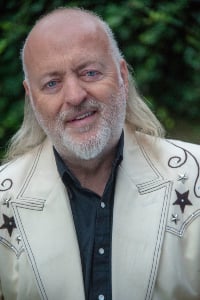 The Evening Standard says that "Bailey live is a joy to behold", while The Telegraph calls him "one of the funniest and most brilliantly original comedians around".