Join us as the Greatest Show comes to Cheltenham Racecourse for one of our Christmas party nights from Thursday 16 - Saturday 18 December 2021.
Whether your Christmas party is for 50 people, or over 800, Cheltenham Racecourse offers a unique sense of occasion for any event including the festive period.
Entertainment
Spend our Christmas Party Night with a range of aerial acrobatic performances from The Greatest Show team including Aerial Hoop.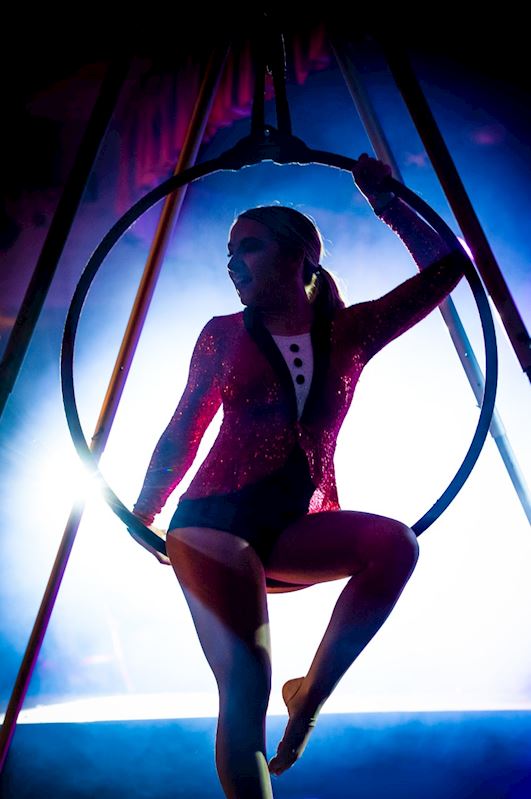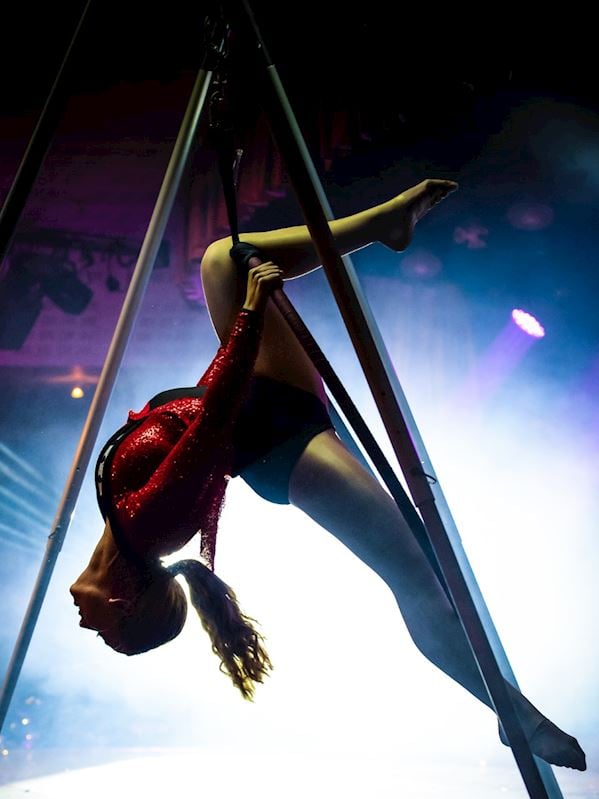 SAMPLE MENU
Starter
Pressed rare breed ham hock
Pickled Eversham carrots and shallots, mustard quince gel (gf)
Vegetarian Starter
Tomato and basil tart Tartin,
Winter micro herbs, aged balsamic (v) (ve) (gf)
Main Course
Goldhurst farm turkey breast
Stuffed with cranberry and thyme wrapped in Beechwood smoked bacon
Seasonal vegetables, gratin potatoes, sweet shallot and sage jus (gf)
Vegetarian Main Course
Roasted over farm pumpkin and thyme arancini
Seasonal vegetables, wilted spinach and red pepper emulsion (v) (ve)
Dessert
Chocolate and amoretti tart
Hazelnut praline, spiced cream (v)
Pineapple carpaccio
Coconut milk, coconut shavings (v) (gf) (ve)