Parents want children to spend more time outdoors during the summer holidays and call for more cost-effective options.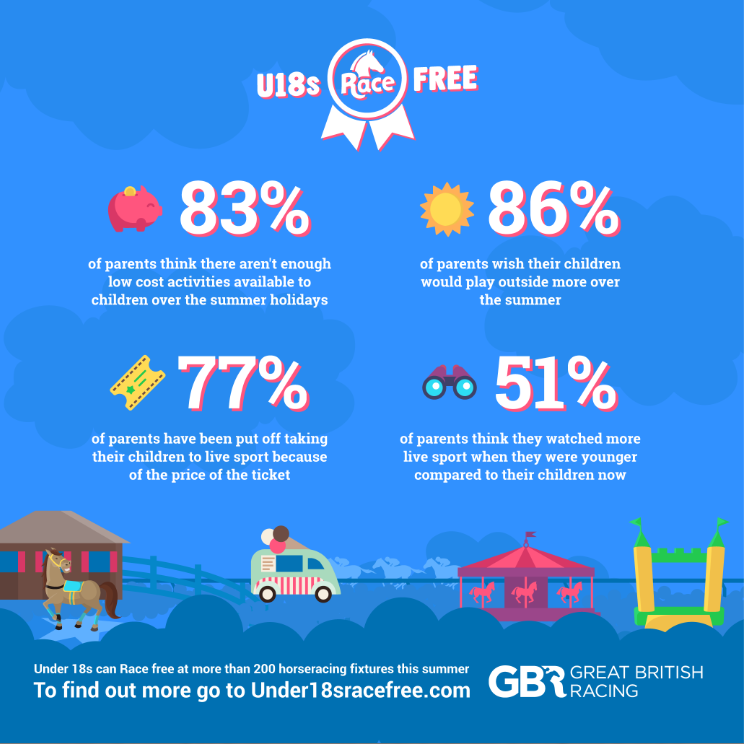 A new study has revealed that 83% of parents in the UK believe there aren't enough low-cost activities available for children during the summer holidays, leading to more children spending fewer hours outside.
In research commissioned by Great British Racing for its 'Under 18s Race Free' campaign, it was found that parents are becoming increasingly concerned with the sedentary lifestyle of their children, with 86% of parents wanting their children to spend more time outdoors during the school holidays.
The majority of outdoor activities on offer, however, are considered to be too expensive, with live sporting events highlighted as being particularly pricey: 77% of parents have been put off taking their children to live sport because of the cost of the ticket, while 60% of parents surveyed do not take their children to live sport at all.
This certainly seems to be a recent phenomenon; more than half (51%) of parents said that they watched more live sport when they were younger compared to their children now, with cost once again being a major contributing factor.
Great British Racing ambassador, and parent of two, Tess Daly commented, "As a parent, the school holidays provide the perfect opportunity to spend quality time with your children, yet finding activities that are stimulating, healthy and affordable can be a challenge. As a child my parents went out of their way to take me to live sport and I do the same for my kids now – there's nothing better than a day at the races. As well as the thrill of the racing, the kids are able to run around in the fresh air and there are plenty of activities for them too, from having their faces painted to meeting the race horses."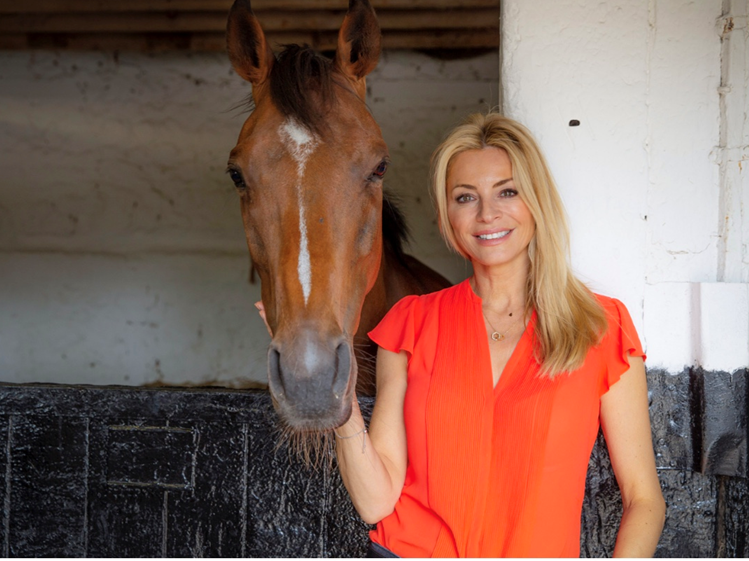 Daly is promoting Great British Racing's 'Under 18s Race Free' campaign through which accompanied under 18s are admitted free of charge to the vast majority of race meetings during the year. There are more than 200 race meetings up and down the country over the school holidays, including more than 50 specific family days with additional activities put on for families and young people. You can watch a video of Tess Daly recently visiting a racehorse trainer's yard here.
As well as unmissable action on the track, racecourses provide a range of free experiences for under 18s including pony rides, the chance to meet a racehorse and fairground attractions, making it a great and affordable day out for all the family. Kids will also be able to set their imaginations racing with the opportunity to go behind the scenes at several racecourses, stepping into the shoes of those that make every race meeting possible.
Toby Shaw, Director of Communications & Marketing at Great British Racing, added, "Racing remains one of Britain's most popular spectator sports, with millions enjoying the excitement of a day at the races each year. At Great British Racing, we want to introduce more youngsters to the thrill of the sport and, with 50 dedicated family days across the summer, our 'Under 18s Race Free' campaign provides an unforgettable day out in the fresh air for the whole family, without having to break the bank."
Find your local family race day at under18sracefree.com.
Under 18s can attend all racedays at Cheltenham (excluding The Festival™ presented by Magners). View our racedays now.