A large gin poured, small bet placed and convivial company gathered for one of the best days out in racing. The choice of tipple may change but a drink and a bet, a pint and a punt, will be the staple of many Cheltenham Festival racegoers.
And that includes the woman who for many years was known as horse racing's first lady who is now remembered every year on Day Two of The Festival™, presented by Magners.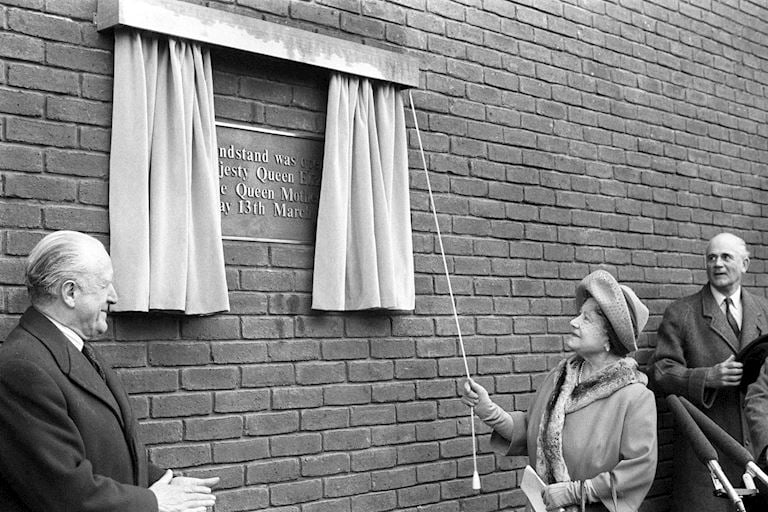 Queen Elizabeth, the Queen Mother, was one of racing's leading jumps owners and for decades the sport's most enthusiastic high-profile supporter, whose horses had won 457 races at the time of her death in 2002.
But her trips to the Cheltenham Festival were rarely made to watch any of her string run - she never had a winner at the meeting. Like thousands of other festival goers, she just liked being there.
It was a chance to be around the kind of racing people among whom she felt most comfortable. Her trips even included a stop in Prestbury to receive a box of chocolates from the local grocery.
The Queen Mother was the established guest of honour who would present the trophy to the winner of the Cheltenham Gold Cup but in 1980 she had another reason to attend with a race renamed in her honour when the National Hunt Two-Mile Champion Chase became the Queen Mother Champion Chase to mark her 80th birthday.
Many of those visits were witnessed by Edward Gillespie, managing director of Cheltenham Racecourse for 32 years until 2012.
"The Queen Mother's association with National Hunt racing, as she called it, went back to the late forties," he says. "When I started at Sandown she would be a regular visitor. I remember asking her why she didn't go more frequently to Kempton Park and she said she found it a bit posh, which was magic. She loved Windsor and Sandown because it was very informal, amongst her friends, people she knew and it was just an afternoon out.
"Cheltenham was a bit different. It was much more a party event for her, about meeting the vast range of characters that Cheltenham produces, seeing the best races. She wouldn't have many runners so she wasn't watching her own. It was about watching the best, meeting the best and spending time with this vast array of characters."
Day Two of the Festival has become Ladies Day, with the Betway Queen Mother Champion Chase, as its focal point.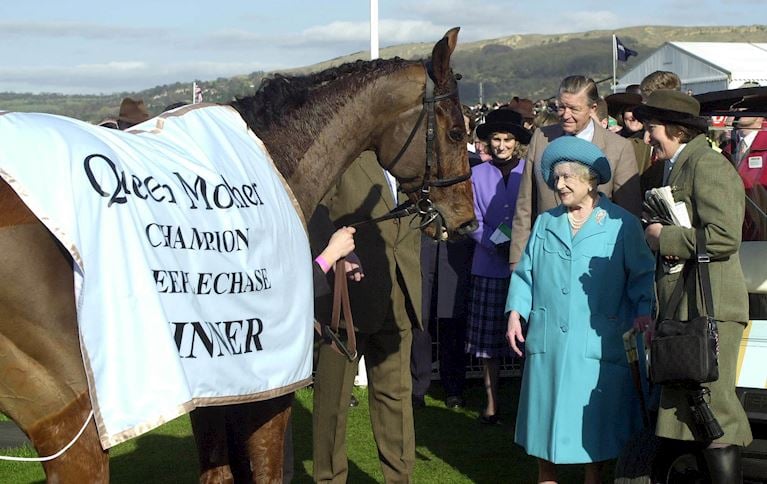 Monica Dickinson became the first female trainer to win the race when Badsworth Boy completed a hat-trick in 1985. Henrietta Knight (Edredon Bleu 2000) and Jessica Harrington (Moscow Flyer 2003) have been the others to break an otherwise male stranglehold.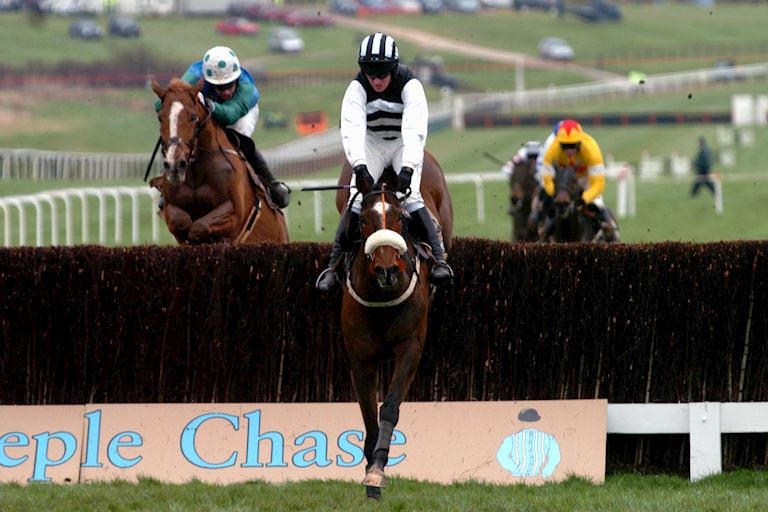 It now appears the Queen Mother was something of a kindred spirit, forging a particular bond with Jenny Pitman who in 1984 became the first woman to train the winner of the Cheltenham Gold Cup a year after becoming the first to win the Grand National.
"I do remember her striking up real friendships, particularly with Jenny Pitman," says Gillespie. "I think she saw in Jenny Pitman somebody who was of her same gender achieving against the odds. She always particularly asked to see her, notably after Jenny won the Gold Cup.
"The Queen Mother had a particular eye on people who were doing it a bit against the odds."
The Queen Mother died aged 101 in March 2002. At Cheltenham she was hugely missed but others have stepped forward at various times to become Jump racing's notional queens.
Pitman, who won the Cheltenham Gold Cup again in 1991, passed that mantle to Henrietta Knight, a former schoolteacher and horsewoman who attained top level success in both the eventing and horse racing spheres.
In 2002 Knight became the second woman to train the Cheltenham Gold Cup winner with Best Mate who left a lasting legacy by matching the great Arkle and winning the race three years in a row.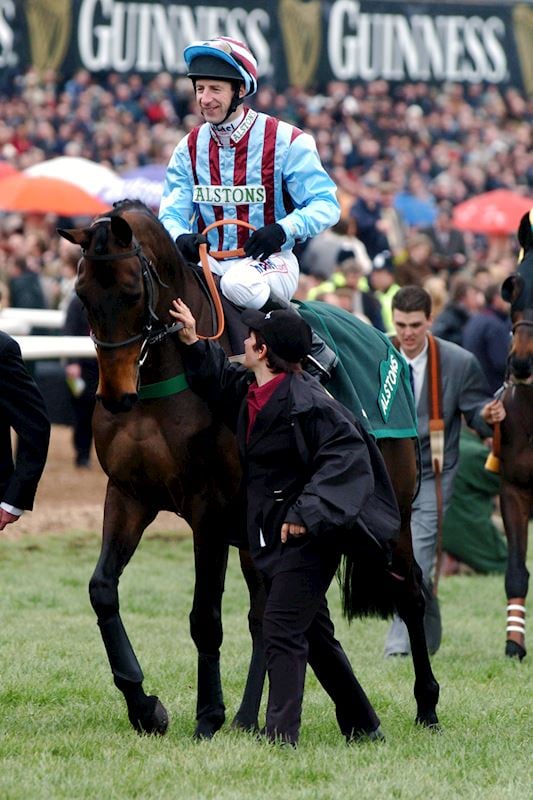 Knight had prefaced that period of domination with a victory in the Queen Mother Champion Chase with Edredon Bleu when denying Direct Route by a short head.
Equestrianism was a feature too of Jessica Harrington's early career as she had represented Ireland at world and Olympic level at eventing before she switched to training racehorses.
Like Pitman and Knight, Harrington has trained one of the greats of the sport. Moscow Flyer starred during a golden era of two- mile chasers. The 2002 Arkle Trophy winner captured the Queen Mother Champion Chase in 2003, surrendered his crown when unseating Barry Geraghty the following year, then became the first in 31 years to reclaim his title in 2005.
After 12 years of continued success, including a further three Festival wins, it was ladies first again when Harrington added the Cheltenham Gold Cup through Sizing John.
Ladies Day at the Cheltenham Festival is labelled the 'Queen Mother of all racedays', a celebration of style for which the Queen Mother herself set the standard.
"It was a good call by Cheltenham to name the Champion Chase after the Queen Mother," says Gillespie, now the Lord Lieutenant of Gloucestershire. "Where she went everybody had fun. The number of times people are laughing in those photographs there are of her on the presentation podium - always happy faces around her.
"The last time she came to Cheltenham we pretended she had a new Royal Box as there were no stairs to the original one so she went into a box in the Grandstand because it had a lift.
"I do remember seeing the letter she wrote to Lord Vestey after that visit. It thanked him for a lovely day and she said: 'Where else in the world could I have gone racing and received a bottle of homemade wine presented by the lift man?'
"She was a magnificent ambassador for Cheltenham. It was a perfect race for her."
buy tickets for day two of the festival now