"Well, Christmas is nearly here, at least for me and hundreds of thousands of National Hunt racing fans, as 'The Festival' is now only 3 weeks away. "
Back in Summer 2018, Cheltenham Racecourse searched for FOUR Cheltenham Racing Superfans. After many entries, we found our superfans who have gone above and beyond to ensure they attend every race meeting.
In February 2019, we caught up with Nick Bull who has given us his highlights of the 2018/19 season so far...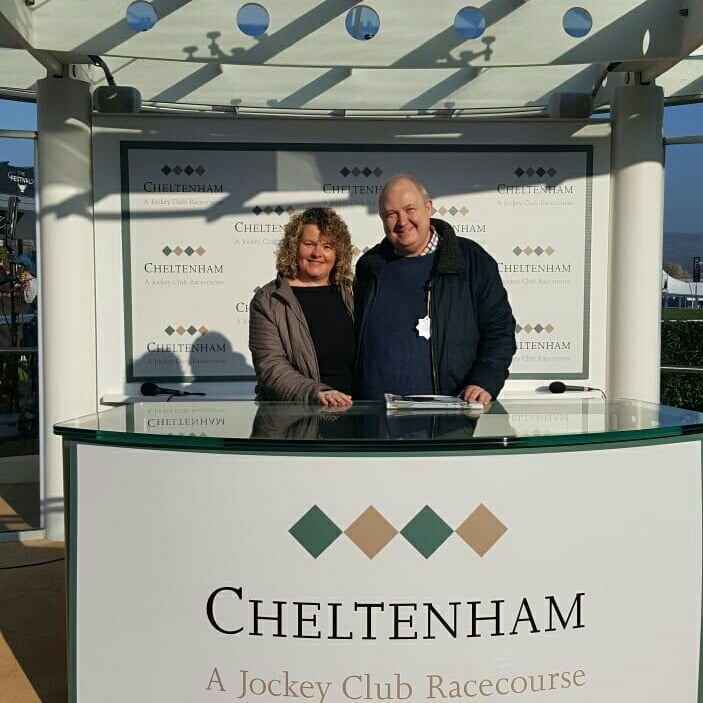 "Well, Christmas is nearly here, at least for me and hundreds of thousands of National Hunt racing fans, as 'The Festival' is now only 3 weeks away.
I've been coming to the festival now for 35 exciting years and seen some of the sports greatest names(both equine and human) make their mark in history.
Will there be a superstar at this year's festival? There is always the possibility, and if there is I'll be there to witness it.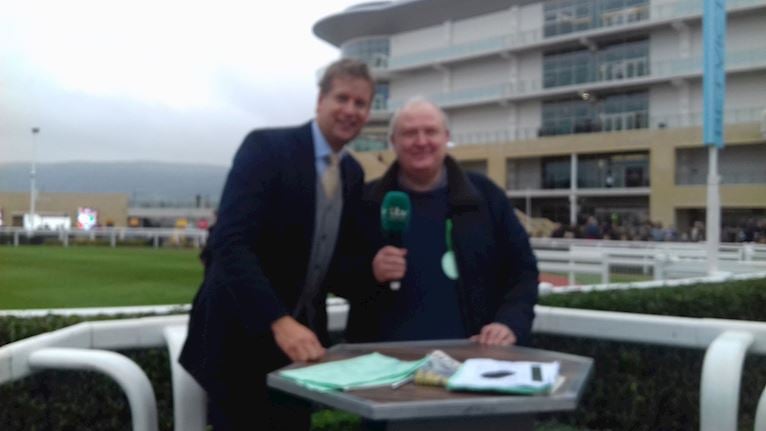 But for me it's a little bit different this year and, at least on Ladies Day, I'll be watching from an unusual vantage point. Why? Well before the season started I had a phone call from a delightful young lady in the marketing department at Cheltenham Racecourse who informed me that I'd won a competition to be a 'SuperFan'.
There are 4 of us with this fantastic honour and the concept has been reviewed by Racing TV (where I was interviewed alongside another winner, Becki, by the lovely Lydia Hislop) and ITV who interviewed Lynda before the Saturday racing in December (well done to both Lynda and Alice Plunkett for braving the weather that blowy day).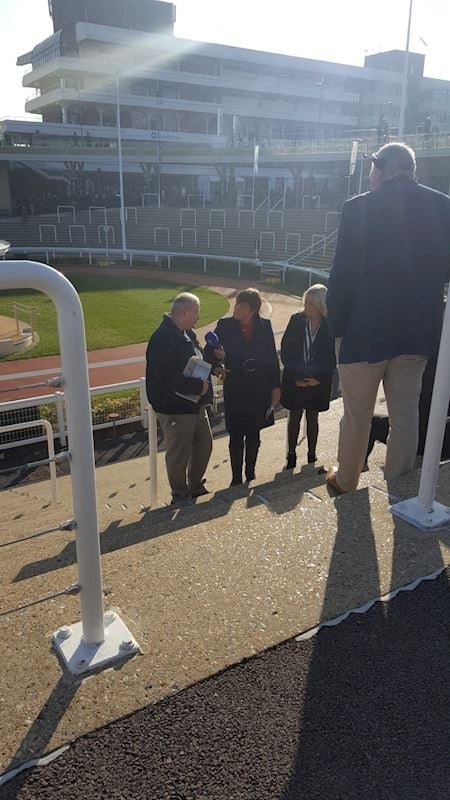 The idea behind the SuperFan was to show us all the other side of racing and to reward our loyalty to Cheltenham Races over the Years. So, along with racecourse walks, behind the scenes tour of the television programmes and Stable visits comes an opportunity to be at the festival on Ladies Day in a hospitality suite, something I would never be able to afford (unless I have a winning £10 tricast on the County Hurdle) Not likely..!!
What a treat... I simply can't wait. Thank you Cheltenham Races for such a wonderful prize, not forgetting that the 4 of us have also been given 2 tickets to all the meetings for the whole season.
So now the question is, who could we see become the next star of our wonderful sport. Well I have an inkling that we could be blessed with some of the best racing seen at Cheltenham in a few years.
Recently we've seen a dominance from across the Irish sea for many of the big races and I can see that trend continuing this year. My 'Banker' is in a race that years ago would have received a snigger with the word banker attached to it...but I can't see past Sir Erec in the Triumph Hurdle. A horse who seems to love the game, jumps, and gallops at very high cruising speed and who seems only able to improve for the stiffer test at Cheltenham.
On Ladies day we'll hopefully watch Altior saunter home in The Queen Mother Champion Chase and make it a Double Double along with Buveur D'air who should have won the Champion Hurdle the previous day.
The Gold Cup this year is a tricky race with all sorts of conundrums but at this stage the one I like is Presenting Percy who was a bloodless winner of tge RSA Chase last season. A cobweb bowing seasonal bow resulted in a win over hurdles and I'm sure will be spot on come the day.
The handicaps are always virtually impossible but a horse from last seasons festival who looks set to be primed for Festival week is Early Doors... Trained by Joseph O'Brien and owned by JP McNanus, he has a couple of entries but I think he'll be aimed to go 2 places better than last year in the Coral Cup. We all know JP loves a gamble and at 20-1 now I can see this being the one he'll place with the intention of frightening the layers.
So... with all this excitement ahead and the promise of history in the making, roll on the 12th March, the Supreme Novices Hurdle and that mighty Cheltenham Roar."