"The excitement for The Festival is building everyday for me."
Back in Summer 2018, Cheltenham Racecourse searched for FOUR Cheltenham Racing Superfans. After many entries, we found our superfans who have gone above and beyond to ensure they attend every race meeting.
In February 2019, we caught up with Becky Beresford who has given us her highlights of the 2018/19 season so far...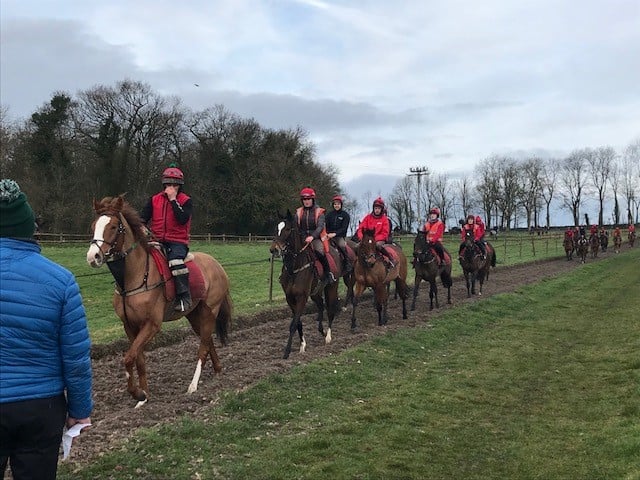 "My highlight of being a Cheltenham Superfan so far has been the visit to Fergal O'Briens yard before Festival Trials Day in January. We were made to feel very welcome. Watching around 30 horses on the gallops and listening to Fergal name each one as they passed was pretty amazing. They cantered up the gallops in pairs both running up alongside each other.
On our walk back we saw Bristol De Mai being ridden out along the road. I felt rather star struck getting to see the gorgeous grey in real life and getting so close to him. He really is a beauty!
Back at the stables we saw the horses being washed down and tucked up nice and warm in their thick blankets. The love the stable staff have for their horses and how hard they work is clear to see. I felt attached to a few of them after just visiting!
After a busy morning, Fergal very kindly put on a cooked breakfast for everybody at the local pub and it was delicious. It really was a lovely experience to see such a great trainer's yard just before the biggest event in Jump racing.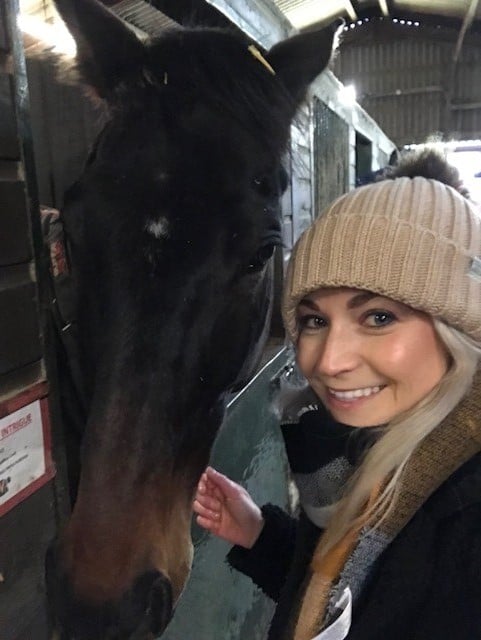 The excitement for The Festival is building everyday for me. I am most looking forward to seeing the wonderful Faugheen in The Sun Racing Stayers' Hurdle. He's such a good horse and I think he has it in him to win it. What an unforgettable moment that will be if he does! I can't wait."