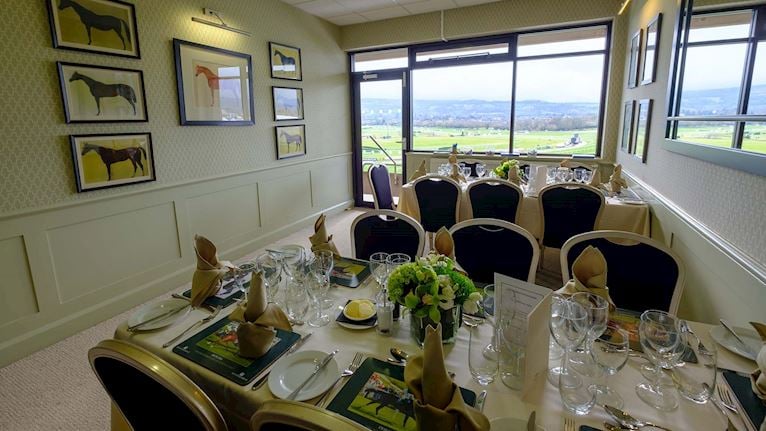 Are you celebrating a birthday, anniversary or special occasion? Why not celebrate with a day at the races!
Private Boxes combine comfort, convenience and luxury for a recipe for a memorable day with your guests, family and friends. Private Boxes are available between 10 and 30 guests and packages include a four course lunch or finger buffet followed by afternoon tea.
Here at Cheltenham Racecourse, Gloucestershire, racing returns in October with our two day meeting: The Showcase on Friday 25th and Saturday 26th, a perfect way to celebrate the start of the 2019-20 season.
Have you got a celebration in November? We have our three day race meeting: The November Meeting, kicking off with Countryside Day on Friday 15th, followed by top quality racing on Saturday 16th with the Betvictor Gold Cup, with the popular Family Fun Zone returning on Sunday 17th.
On Friday 15th, after a day celebrating in your Private Box, make sure you head down to The Centaur where The Wurzels will be performing. Don't miss out on all the Countryside Day activities available throughout the day.
On Saturday 16th, after racing, The Wandering Wings will be performing The Centaur, free for Club Enclosure racegoers.
Sunday 17th November is our Family Fun Day. Secure your base for the day in your Private Box and make sure you take a visit to the Family Fun Zone where there will be appearances at intervals throughout the day from The Minions and much more complimentary entertainment for your little ones.
Enquire today by calling 01242 537 653, or view our Hospitality brochure for the 2019-20 season here.