It's only 36 days until four extraordinary days of Jump racing returns to Cheltenham. The pinnacle of the Jump racing calendar is in sight along with the return of The Orchard™.
The Orchard™ is based in the Club enclosure and provides an exclusive area for racegoers to enjoy a variety of handpicked, luxury brands, including Nyetimber.
Proud champions of sporting excellence, Nyetimber will be serving their celebrated collection of sparkling wines at this year's Cheltenham Festival. The beautifully reimagined 1968 Routemaster bus, The Nyetimber will be a feature in The Orchard™ from 10th – 13th March welcoming guests aboard to enjoy a glass of award winning wines including; Classic Cuvee Multi-Vintage, Rosé Multi-Vintage or Blanc de Blancs 2013 from the luxurious surrounds of the top deck. The Nyetimber will provide the perfect place to enjoy the action at one the most anticipated events of the Jump racing calendar.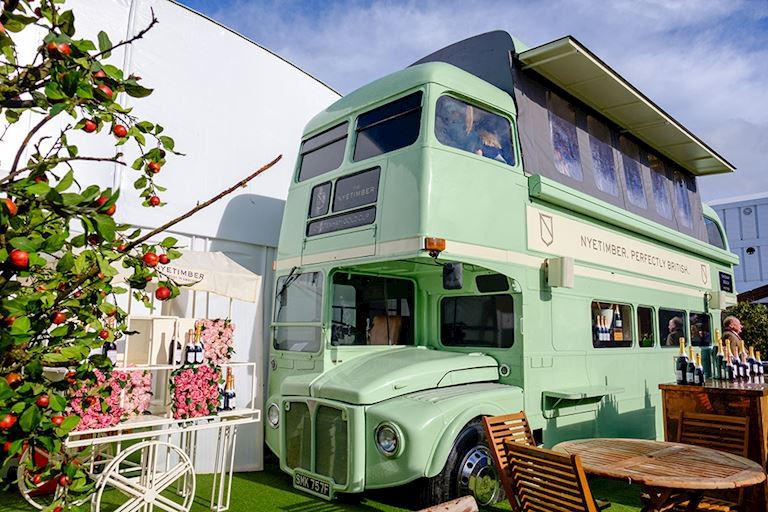 Make sure you're joining us from 10th – 13th March and don't forget to take a trip to The Orchard™! See you there.