Can you believe The Cheltenham Festival is just 6 days away?! We caught up with Frankie Foster, a local racing fanatic and influencer, who gives us his guide to ensure you enjoy your day at the races.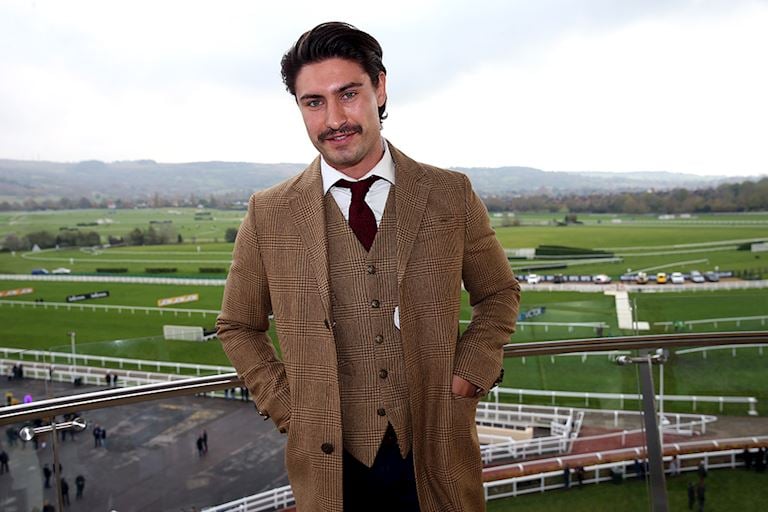 Living in Cheltenham, there is one week of the year that counts (it's better than Christmas)! You suddenly become everyone's favourite person as they need somewhere to stay, as well as being asked how to make the most of your day, and that is where I come in! Think of me as your best friend as I give you all the best tips for The Cheltenham Festival 2020 from 10th – 13th March.
Stage One – Breakfast. You know what they say, breakfast is the most important meal of the day and that is certainly the case when it comes to race week. It is very important to give yourself enough fuel to get you over the finish line at Cheltenham, and there are a number of spots to sort that out. Check out The Wheatsheaf or the Hollow Bottom to sort you out for the day. The Lucky Onion Group has a pretty extraordinary offer on which even sorts your transport to the racecourse for the bargain price of £30. Don't forget, gates open at 10.30am.
Stage Two – What to wear. There is no set dress code for a day at the Cheltenham races, we just need to dress for the weather, remember it is still early March! A strong coat and a decent pair of shoes will usually set you right for a day at Prestbury Park, and you can even top it off with a piece of headwear! Not sure you've got the right thing – don't panic, you can head out to the Shopping Village in the Club and Tattersalls enclosure on course which has over 65 stands for you to shop around in.
Stage Three – There's more than just racing. As well as the world class sport on offer, you need to make sure you check out the brand new area for 2020 – The Park. Complete with a Ferris Wheel you're guaranteed to be on cloud nine and to complete your day out enjoy a live DJ set from some famous faces and much more.
With only 6 days to go, make sure you've got your transport planned, tickets bought and you've studied the racecard, then you're set to enjoy your extraordinary day at Cheltenham Racecourse from 10th – 13th March.